Dodgers bring outfielder Heisey back into fold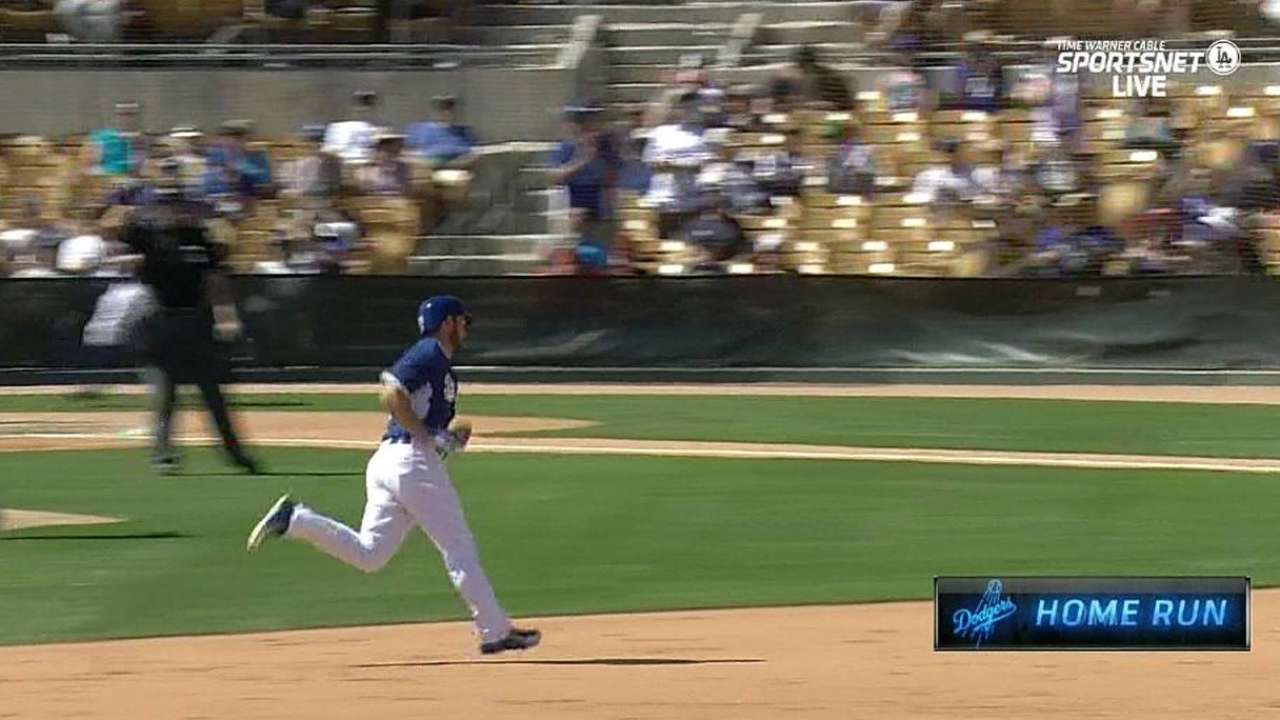 LOS ANGELES -- The Dodgers announced on Tuesday they reacquired Minor League outfielder Chris Heisey on Monday night from the Toronto Blue Jays for a player to be named or cash.
The Dodgers released Heisey on Aug. 7, but they now have a shortage of outfielders after hamstring injuries to Yasiel Puig and Kiké Hernandez. Heisey hit .154 for the Dodgers.
The Dodgers also reacquired outfielder Justin Ruggiano from Seattle on Monday night, bringing two postseason-eligible outfielders into the organization.
Ken Gurnick is a reporter for MLB.com. This story was not subject to the approval of Major League Baseball or its clubs.