Canha wraps up phenomenal August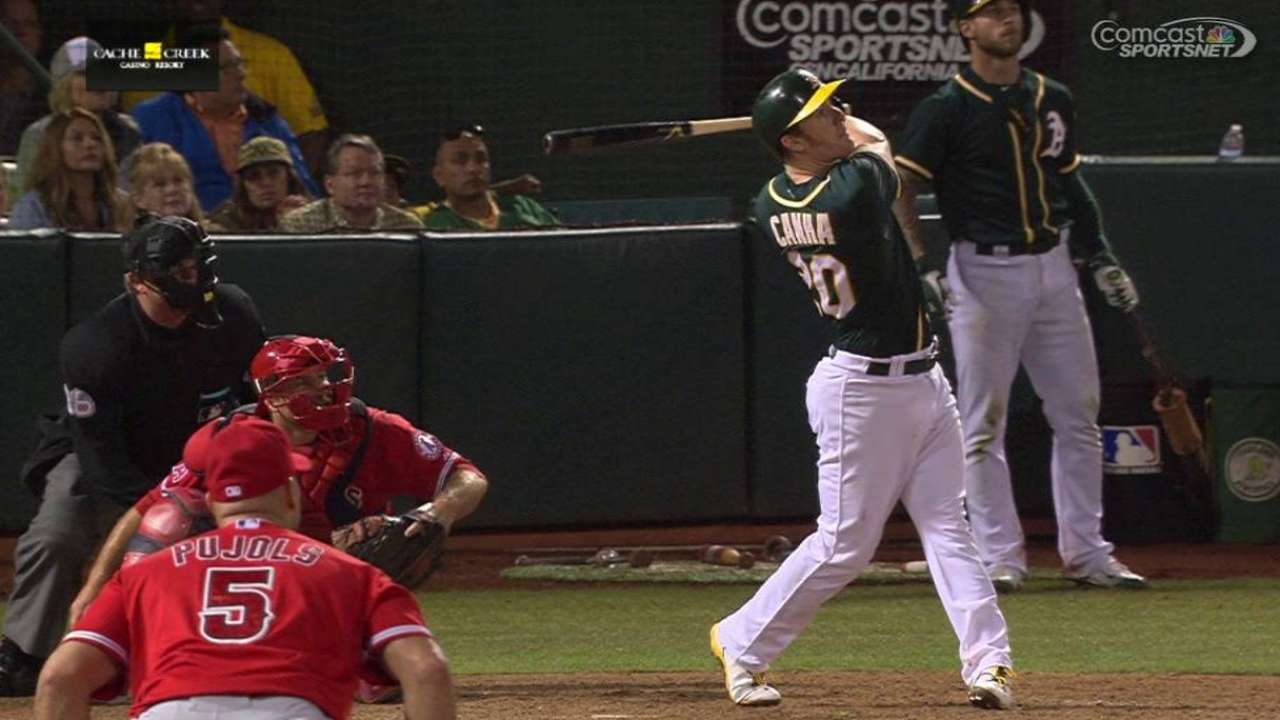 OAKLAND -- Mark Canha closed the book on an August to remember with a homer and four RBIs in the A's series-opening 11-5 clobbering of the Angels at the Coliseum on Monday night.
Canha, whose playing time has increased exponentially in recent weeks, has taken full advantage of the opportunity, and his Rule 5 status is quickly becoming a distant memory as a result.
Now, he's an everyday player who has likely earned the chance to hold down that role next year.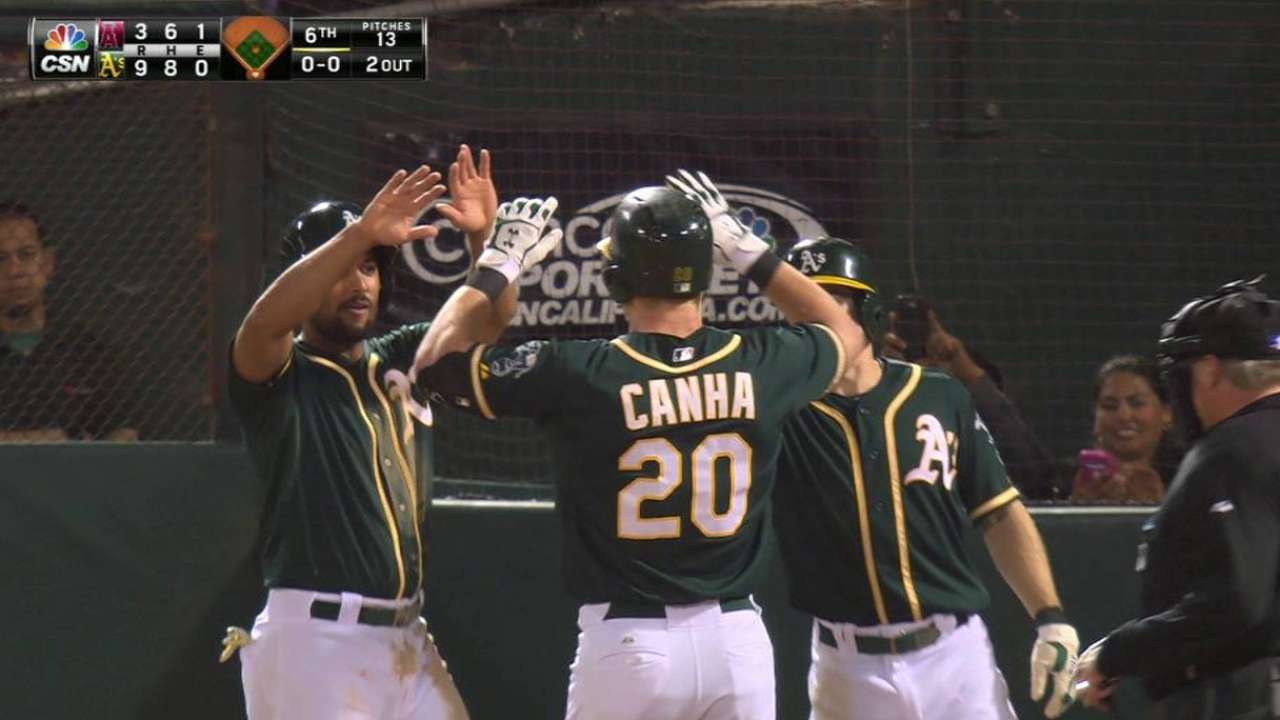 "When you're a Rule 5 guy, you have to prove yourself in spring, then prove yourself as the season goes along," A's manager Bob Melvin said. "Not only has he proven himself, now he's a mainstay and producing at a very high rate."
Canha's three-run shot in the sixth inning, his 11th of the season, distanced the A's from their American League West counterparts, while his sacrifice fly in the eighth provided them even more insurance -- and Canha with his 21st RBI of the month and 54th of the season, most among AL rookies.
He finished August with a .309 average (29-for-94), 10 doubles and three home runs -- the last of which marked his first career long ball off a lefty.
"Not only the home run, but the sac fly was big for us, too," Melvin said. "He's not only being productive but he's having good at-bats at the right time."
Canha points to consistent playing time as a key to his breakout performance.
"It helps," he said. "It makes it easier to just get in a rhythm, get feeling comfortable every day in the box. It makes a big difference.
"The more I stay balanced and get ready early, the better I tend to see the ball. I think that's where the success happens."
Jane Lee is a reporter for MLB.com. This story was not subject to the approval of Major League Baseball or its clubs.