Cron defies odds with steal of home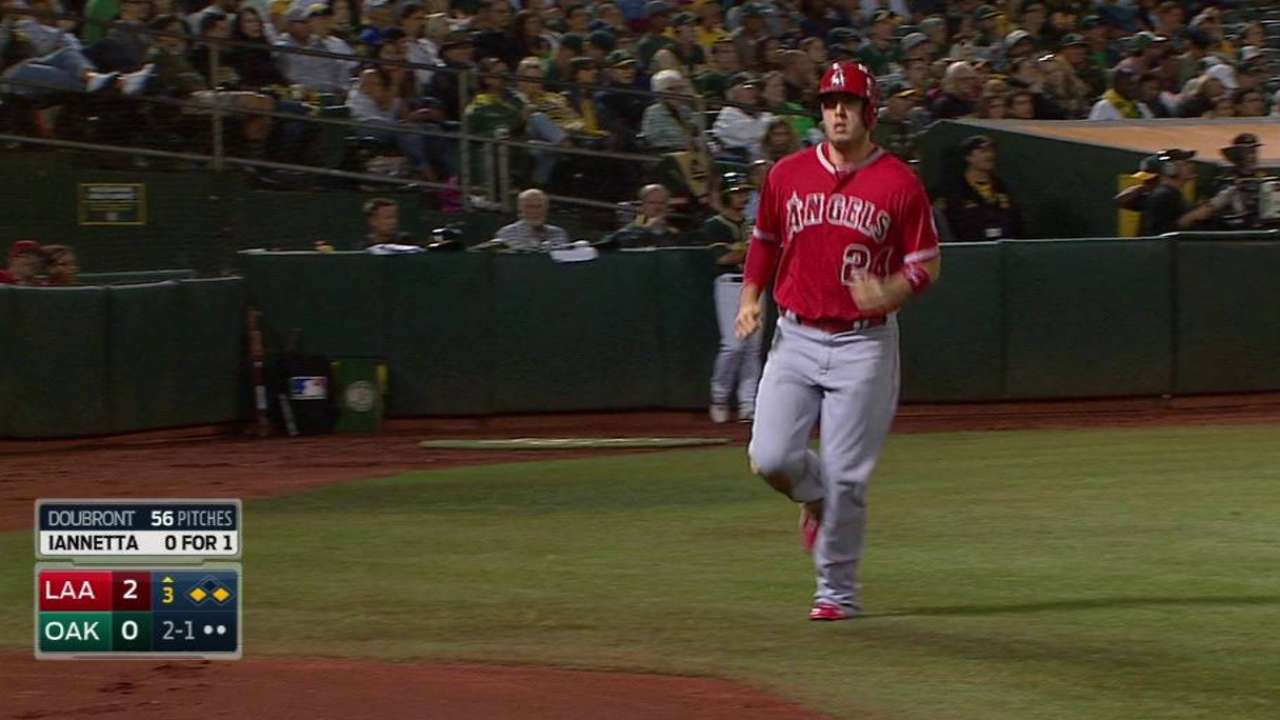 OAKLAND -- Angels designated hitter C.J. Cron may not be the fleetest of foot, but he can now add a steal of home plate to his baseball resume.
Cron got it with a little misdirection in Monday night's series opener against the A's. With runners on the corners and two outs in the top of the third, teammate Shane Victorino broke to second and beat the throw from catcher Josh Phegley. Cron broke for home as soon as the ball left Phegley's hand, scoring without a throw and drawing some smiles from his teammates as he jogged back into the dugout.
Cron's steal -- only the second of a career that spans 162 Major League games -- gave the Angels a 3-0 lead, but Angels starter Hector Santiago gave up five runs in the bottom half.
Alden Gonzalez is a reporter for MLB.com. Follow him on Twitter @Alden_Gonzalez and listen to his podcast. This story was not subject to the approval of Major League Baseball or its clubs.