Rays announce six September callups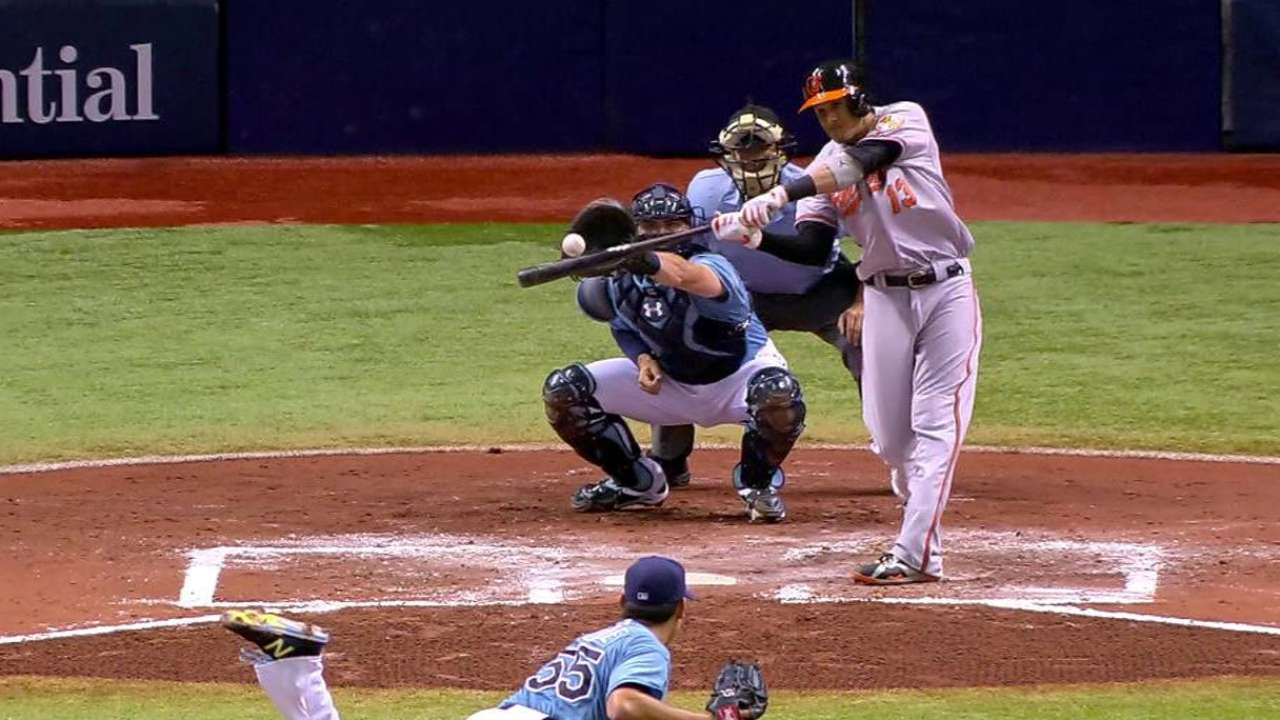 BALTIMORE -- Following Monday night's 6-3 win over the Orioles, the Rays looked ahead to calling up six players, when rosters expand on Sept. 1.
Players who will be joining the team include outfielder Mikie Mahtook, infielder Richie Shaffer, left-handers Matt Moore and C.J. Riefenhauser, right-hander Kirby Yates and catcher Luke Maile.
Of the group, all but Maile have been with the team this season.
Maile, 24, stands 6-foot-3, 226 pounds and hit .207 with five home runs and 29 RBIs in 89 games for Triple-A Durham this season.
Mahtook, 25, hit .189 with three home runs and six RBIs in 14 games for the Rays this season. At Durham, he hit .249 with four home runs, 45 RBIs and 10 stolen bases.
Moore, 26, returned to the Rays from Tommy John surgery on July 2 to make the first of six starts with the club, in which he went 1-3 with an 8.78 ERA. That prompted the Rays to send him to Durham, where he has gone 2-1 with a 3.30 ERA in five starts since. Included in those results was his Aug. 22 start against Columbus when he struck out 16 in six innings.
Shaffer, 24, was the Rays' first-round pick of the 2012 Draft. He hit .263 with two home runs and two RBIs in eight games for the Rays this season. His combined numbers with Durham and Double-A Montgomery saw him hit .270 with 26 home runs and 72 RBIs this season.
Riefenhauser, 25, is 1-0 with a 9.95 ERA in six games with the Rays this season. He was 4-2 with a 2.86 ERA in 29 games at Durham with one save.
Yates, 28, is 0-0 with a 9.82 ERA in 11 games with the Rays this season. At Durham, he was 1-2 with a 5.33 ERA in 23 games, including six saves in seven opportunities.
Bill Chastain is a reporter for MLB.com. Listen to his podcast. This story was not subject to the approval of Major League Baseball or its clubs.