Arrieta honored by Cubs, revered by 'mates
Pregame ceremony for righty a night after tossing no-hitter
CHICAGO -- Nearly 24 hours after he threw his first career no-hitter, Jake Arrieta said the feeling still hadn't set in. About 300 text messages and a seemingly endless number of tweets later, the 29-year old was still processing his night in Los Angeles.
He was welcomed back to Chicago with a special ceremony to begin Monday's game against the Reds, receiving a framed jersey and pictures from his outing. Arrieta was there with his wife and two kids, before he tipped his cap to a standing ovation from the crowd.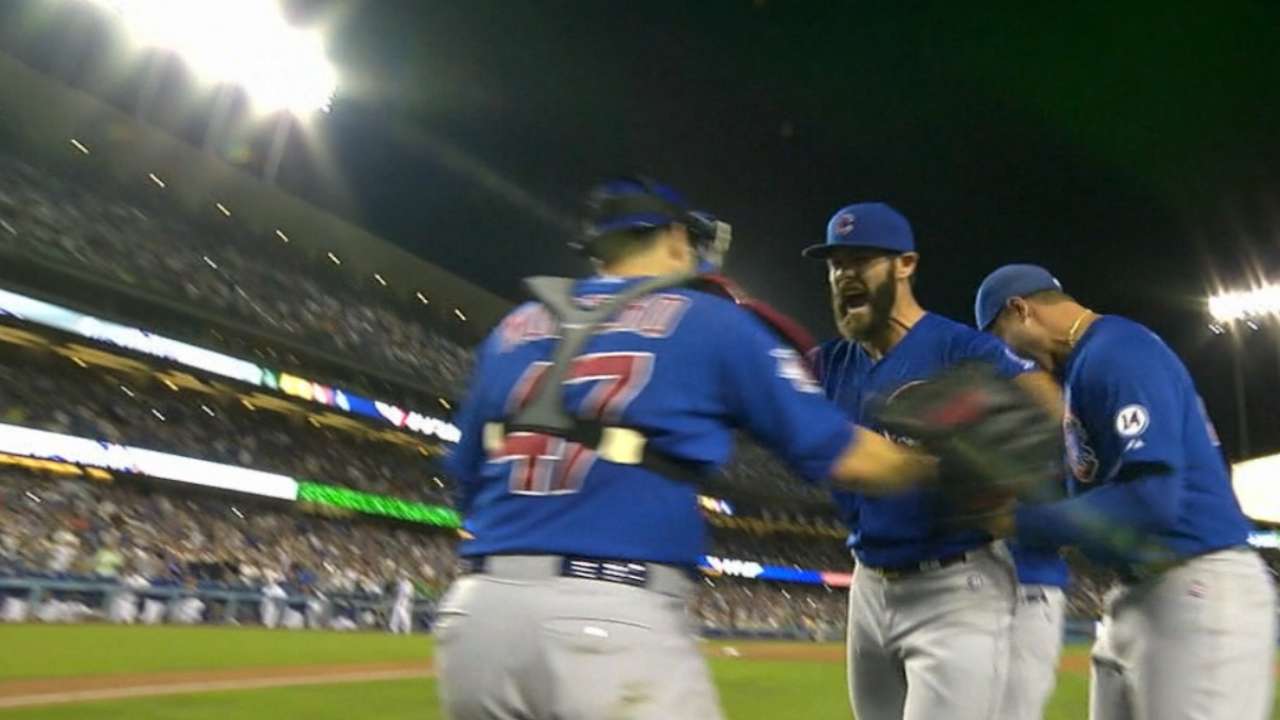 "It's still kind of sinking in, really, and I think it might even take awhile to really, truly appreciate it," Arrieta said. "It happened so quick.
"It's difficult to do. That's why I think there's only 280 or 290-something no-hitters since the 1800s or whenever, so that shows you it's tough. Knowing the stats and how few there are, and how long this game's been played, those are a couple of the things that really make you embrace it."
His teammates and coaches were quick to embrace the moment, though. Many took pictures with the starter, congratulating him on Twitter. But they were perhaps more impressed that he went back to work on Monday, using his Pilates machine and working with trainers.
First baseman Anthony Rizzo was quick to reach Arrieta after his final strikeout, but said the five-year veteran was already looking to get the ball back and face another batter.
"It's the type of pitcher he is, it's the type of body he has, it's the mentality he takes every game to go deep," Rizzo said. "No doubt he could have probably pitched more."
Added Kris Bryant: "He's just a horse out there. When he's not pitching he's in the weight room working as hard as he can and he's got a great work ethic. I'm glad he's on my team because I wouldn't want to face him."
But not everyone was quick to react to Arrieta's feat on Sunday night. Reliever Justin Grimm said he didn't know about the no-hitter as the game wore on, only after the fact had he realized the accomplishment.
His fellow relievers were still stunned Grimm never knew, saying they realized midway through how close he was to the Cubs' first no-hitter since 2008.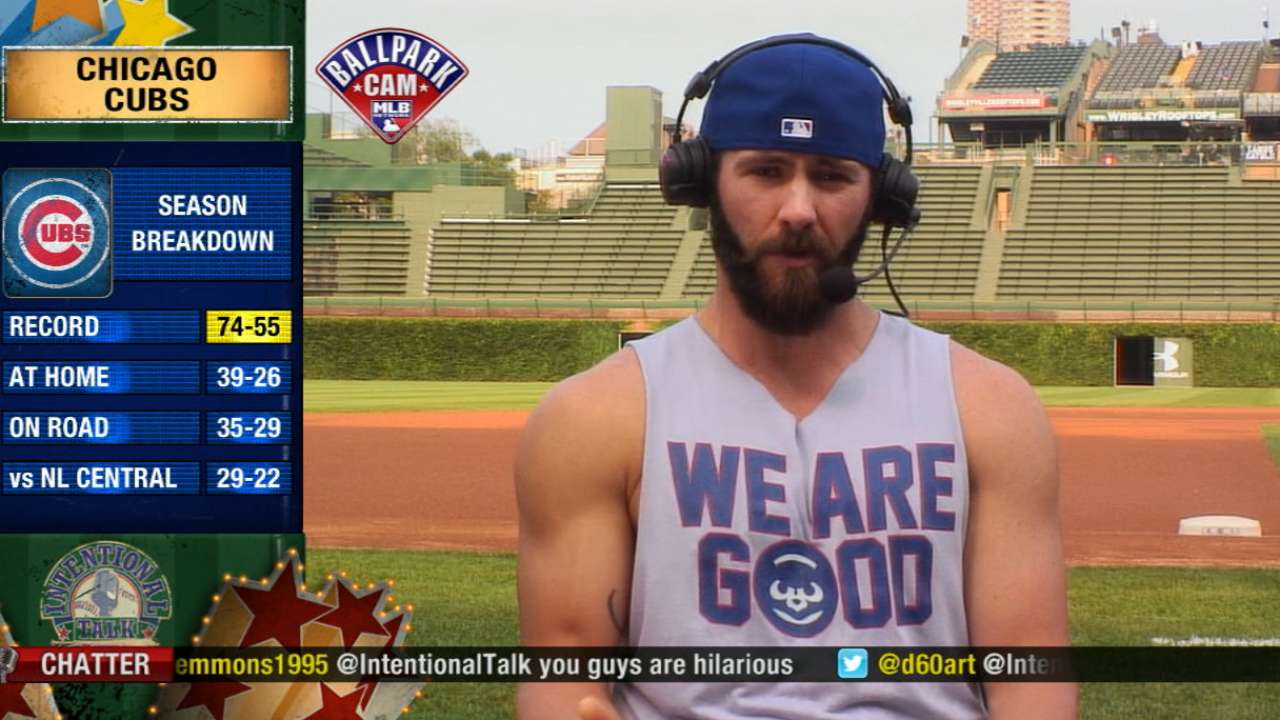 "It was just one of those things that I had realized once everybody ran on the field," Grimm said. "A lot of places you can see the scoreboard, so you just kind of glance up. you might recognize through six innings, but in L.A you don't. So it's tough.
"[Arrieta] told me after, you'll get some good play off it, so don't worry about it."
And he wasn't worried about handling his postgame press conference in his pajamas. As the Cubs all took part in wearing their pajamas on the flight back home, Arrieta didn't think twice about handling the moment. In fact, he probably processed it before he did his no-hitter.
"Yesterday just happened to be the perfect moment for [the onesie] and it was just a fun experience," he said.
Added manager Joe Maddon: "That night, last night, you can't draw it up any more perfectly than it turned out."
Greg Garno is an associate reporter for MLB.com. He can be reached on Twitter: @G_Garno. This story was not subject to the approval of Major League Baseball or its clubs.