MLB.com Columnist
Anthony Castrovince
How does Shapiro's move impact Indians, Blue Jays?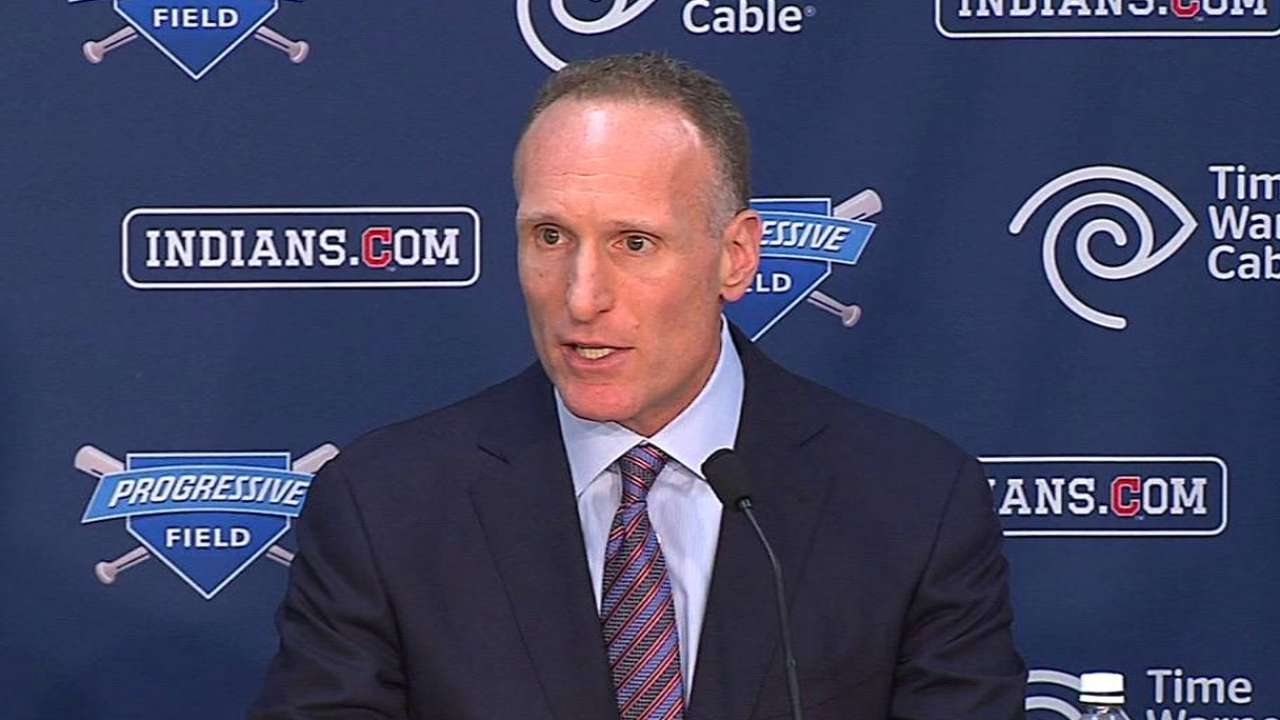 CLEVELAND -- The Indians and Blue Jays are playing a three-game series in Toronto this week, because that's just odd and happenstance enough to make total sense in the odd and often happenstance industry of professional sports.
This is a strange series because Mark Shapiro is leaving one organization for another. We all know that now. As announced by both clubs on Monday, the president of the Indians will be leaving to become president and CEO of the Blue Jays and Rogers Centre.
But while the move is official, it is not yet in effect and won't be until the Blue Jays' season ends. Which means Shapiro is still a member of the Indians. Which means his rooting interest this week is the same it's been the last 24 years.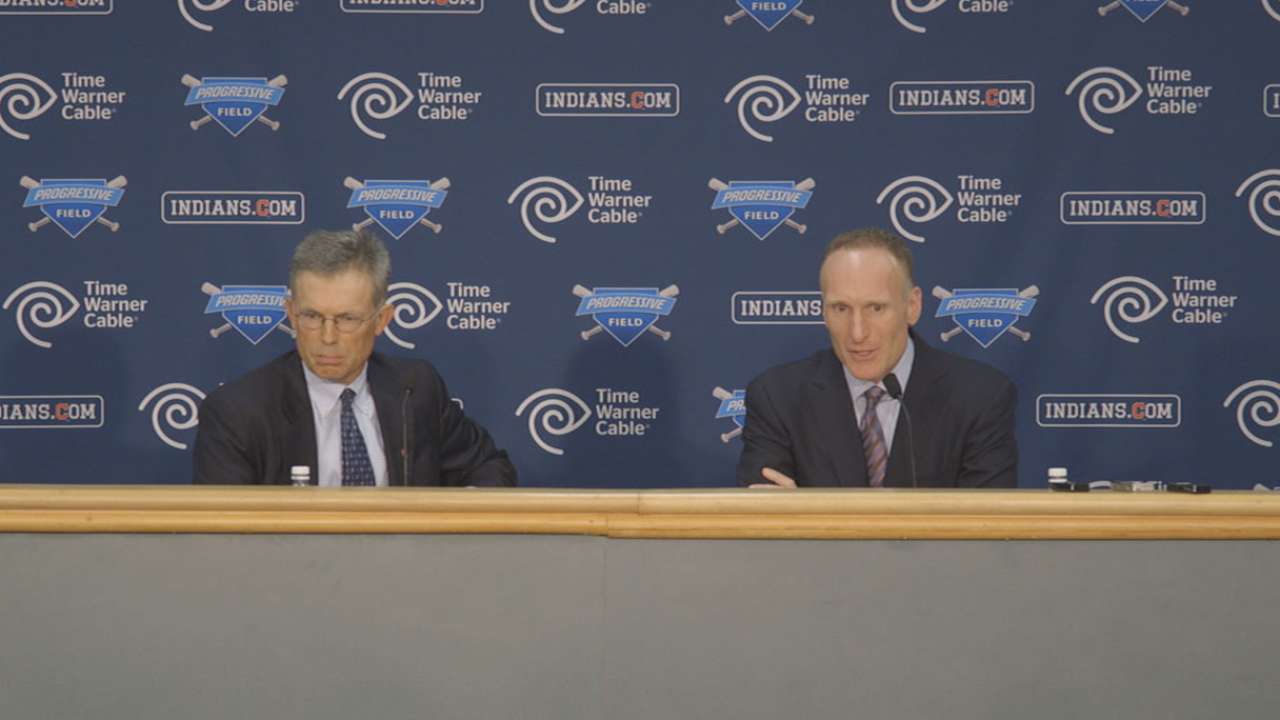 "Until I leave this building," Shapiro said at the news conference announcing his pending departure, "which is not going to be until the end of September, I am a Cleveland Indian and it's probably going to take a long time to feel any differently. The day I strap on a Blue Jays uniform, all my energy and all my focus will be on the Toronto Blue Jays, but that is not happening for a month or maybe longer."
And that just speaks to the uncertainty still surrounding what is an otherwise certain situation. Shapiro is going to the Blue Jays, sure. But his move from one organization to the other comes with various as-yet-unanswered questions for both sides.
What this means for the Blue Jays
When Dave Dombrowski accepted the president's position with the Red Sox earlier this month, it was his intention to keep Ben Cherington aboard as general manager. But with Cherington's power almost certainly undermined by the hands-on presence of Dombrowski, that was never really a realistic scenario. Less than two years after hoisting a World Series trophy in Boston, Cherington opted to step down.
The industry assumption at the moment is that Shapiro's arrival in Toronto will not prompt a departure -- either by resignation or dismissal -- of GM Alex Anthopoulos. Of course, the one caveat there is that Anthopoulos' contract expires at season's end. And if the Blue Jays continue their second-half surge -- one very much enabled by his midseason wheeling and dealing -- and go deep into October, Anthopoulos might be something of a hot commodity in an industry undergoing an enormous amount of upheaval at the moment.
Now, granted, one would assume the Montreal native has no intention of leaving the Blue Jays. Furthermore, the existence of a strong past personal relationship between Anthopoulos and Shapiro would lead you to believe they'll work well together. When Shapiro ascended to the presidency in Cleveland, Chris Antonetti took over as the true general manager in every sense of the title. Antonetti would certainly bounce ideas off Shapiro, whose office remained five feet away, but the final decision rested with him. This was most evident in the 2011 trade that the Tribe made for Ubaldo Jimenez -- Shapiro wasn't in favor of the move, but he firmly backed Antonetti's decision to make it.
A similar relationship could perhaps exist between Shapiro and Anthopoulos. That is by far the safest bet, and it is clear that Shapiro values the business opportunity of his pending gig at least as much if not more than any of the baseball-related responsibilities.
But to blindly assume that the baseball operations power structure in Toronto's front office will remain unchanged is probably a mistake. Heck, just a few weeks ago, a lot of us blindly assumed Shapiro, entrenched in the Indians' organization and the local community (where his wife was born and his children were raised), was unlikely to leave. Things change in this business.
As far as the business end is concerned, Shapiro was attractive to the Blue Jays because of his rare dual blend of expertise on both the baseball and corporate fronts. Fundamentally, the recent renovations he spearheaded at Progressive Field give him experience to draw from in leading the updating of what he called a "mature stadium that needs some redevelopment."
Shapiro, though, will be challenged in this new role. He'll be new to Toronto. He'll be new to Canada. Shapiro will need to make connections and develop relationships at City Hall and on Bay Street. For the first time in his baseball life, he'll be a fish out of water.
This excites Shapiro.
"I'm a lot about wanting to become better, wanting to grow, wanting to develop," he said. "To do that, you have to take on new challenges and sometimes be a little uncomfortable."
What this means for the Indians
When the Blue Jays asked permission to speak with Shapiro about this opening, Indians owner Paul Dolan granted it. When Shapiro decided to take this position, Dolan did not seek out compensation from Toronto in exchange for letting Shapiro out of his contract with Cleveland.
That speaks to the character of how this ownership operates. And the fact that Shapiro rose from a low-paid gofer in the John Hart front office all the way to club president speaks to the rare stability this front office has enjoyed lo these many years. People here were and are empowered and entrusted with increasing levels of responsibility as they prove themselves, and ownership is loyal to them.
Shapiro was the biggest branch of the Hart family tree, and the ripples of his departure are sure to be felt for some time.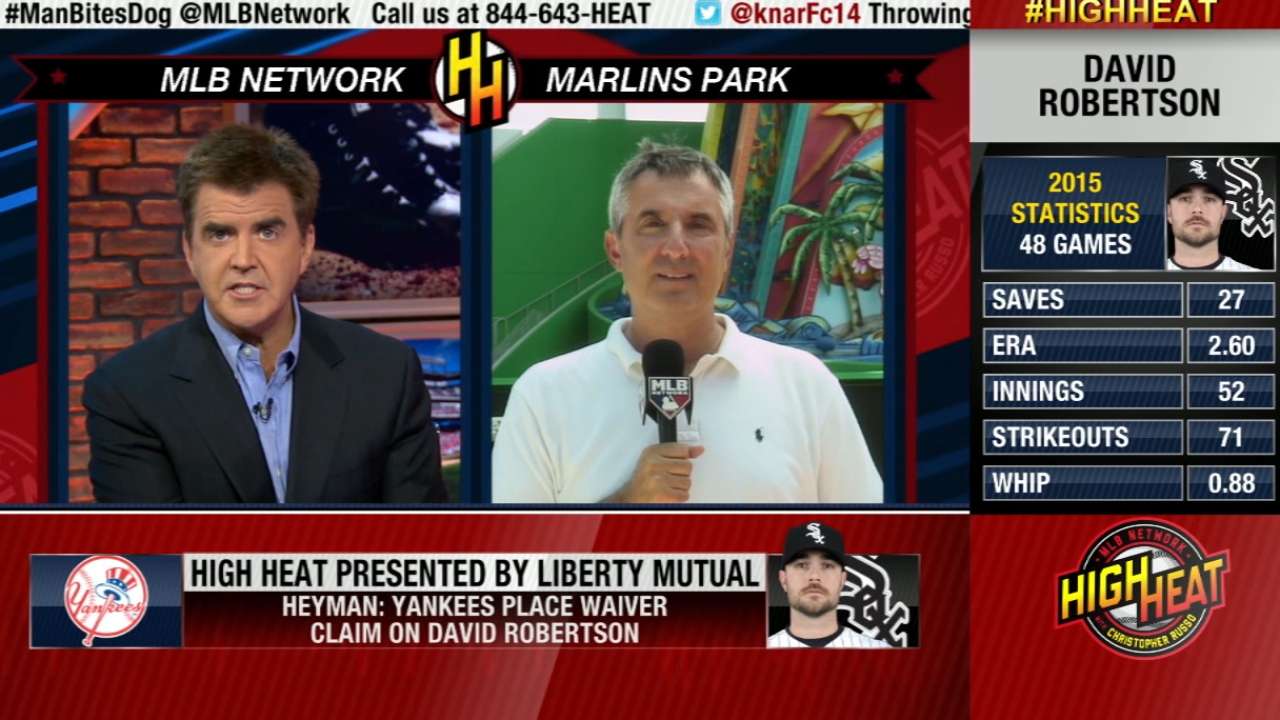 Granted, Shapiro is leaving the Indians organization in a stable place. Antonetti is very much capable of handling the baseball decision-making and two-time World Series-winning manager Terry Francona, who is under contract through at least 2018, but had an opt-out clause in the event that Shapiro left, making it publicly clear that his affinity for working alongside Antonetti outweighs any allure that might be associated with a bigger market. Dolan, meanwhile, will essentially absorb Shapiro's duties at the top of the front-office food chain, in that Antonetti and his underlings will report directly to him, just as Shapiro once did before he was elevated to the president's position.
So no major changes are expected here at the moment. Shapiro will leave at the end of September, he'll join the Blue Jays whenever their run comes to a close and he'll take his time to evaluate the inner-workings of that franchise.
But there is very little doubt that Shapiro could come calling about some of the people he brought aboard in Cleveland. Assistant GM Mike Chernoff is a rising name in this industry. Would Shapiro be interested in luring him to Toronto (or, furthermore, might Chernoff be a name in the mix for one of the multiple GM vacancies springing up across the landscape)? Andrew Miller, the Indians' senior vice president of strategy and business analytics, is basically Shapiro's right-hand man. Might he be taking his talents north of the border?
Bottom line is there is the potential for some poaching here.
"Paul, Chris and I have talked openly about that," Shapiro said. "Right now, I'm not considering anyone. I still care deeply about [the Indians'] organization. If that's a conversation going forward, it's one that I'll have with the utmost respect for what's being done here. My web in the game is pretty deep, runs deep. They're doing well [in Toronto]. My nature is to go in and meet the people there, understand their own challenges, the structure, the process, who's there, and after that we can see if there will be any changes."
In other words, stay tuned. This move might be official, but the repercussions are still very much a work in progress.
Anthony Castrovince is a reporter for MLB.com. Read his columns and follow him on Twitter at @Castrovince. This story was not subject to the approval of Major League Baseball or its clubs.