Gonzales to start for Martinez on Tuesday
Lefty to sub for injured right-hander against Nationals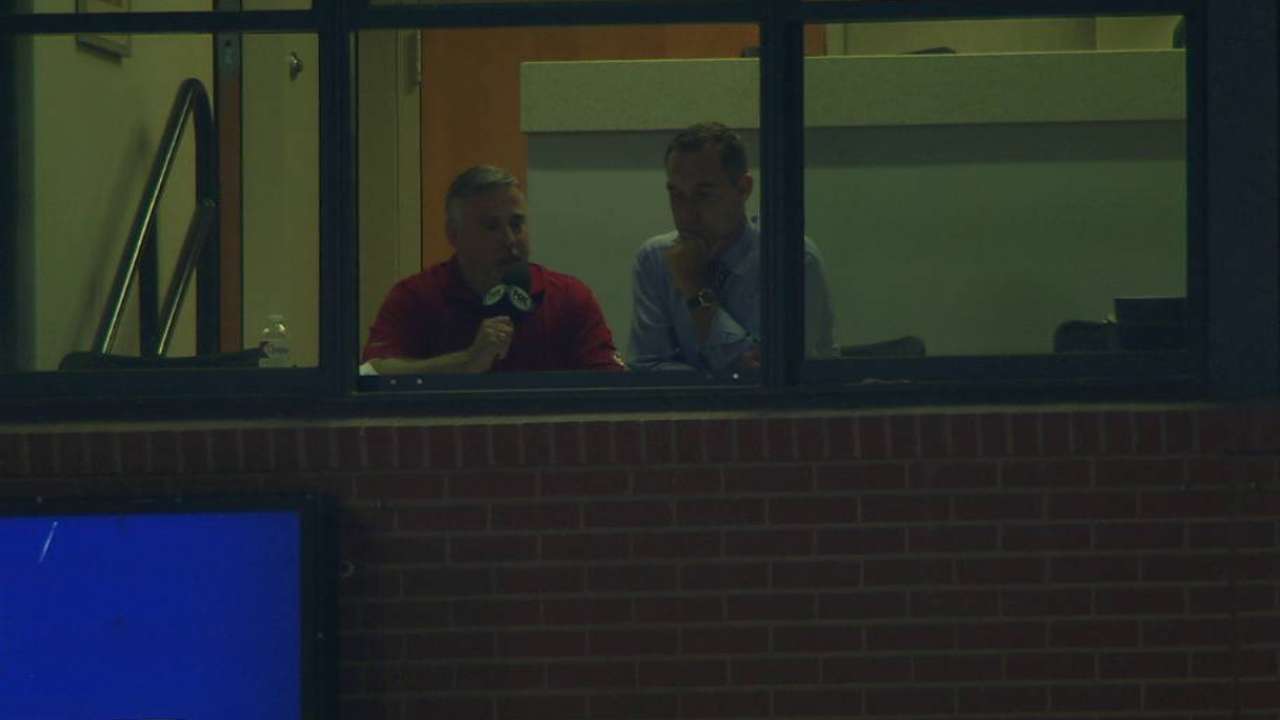 ST. LOUIS -- Carlos Martinez will not make his scheduled start for the Cardinals against the Nationals on Tuesday. The team announced that left-hander Marco Gonzales will be called up from Triple-A Memphis to make his first big league start of the season.
"We've been planning this for a few days, really since [Martinez's] last start," manager Mike Matheny said. "We knew about the back being a little tight, but he was doing almost all of his typical work between starts, there wasn't an issue there.
"Once again, we kind of had our eyes wide open for an opportunity where we could maybe get him a little extended rest, and this is going to be it."
Martinez is 13-6 with a 2.91 ERA in 24 starts this season. The right-hander has 156 strikeouts in 154 2/3 innings.
Gonzales was in the mix for the fifth spot in the starting rotation during Spring Training. A shoulder injury further delayed his season. Gonzales went 1-4 with a 5.20 ERA in 13 starts for Memphis.
Matheny wasn't sure if Martinez would start over the weekend or slide into his normal spot next week. That decision could hinge on Lance Lynn's health. Lynn twisted his ankle against the Giants on Saturday.
Matheny said the team could give others, such as Michael Wacha, a similar break this month.
"We've got multiple guys that we're keeping our eyes on," Matheny said. "And if there is an opportunity and we need to, we're not afraid to take advantage of extra rest."
Worth noting
• Adam Wainwright remains optimistic on a return from his Achilles injury, though no return date has been set. Wainwright is scheduled to run at 100 percent this week.
"No doctors are telling me that it's impossible [to return this season]," Wainwright said. "That's the story that everybody keeps writing that I haven't heard yet, and I think I would know. If a doctor had told me that, then I would have shut this down a whole long time ago and say, 'Hey, I'll see you next year.' But no one's told me that."
• Matt Adams had a setback on his left leg, while rehabbing from a right quad tear.
"Minor setback on other leg, just trying to get that feeling as good as the surgically repaired leg now," Matheny said. "That's part of the process."
• Trevor Rosenthal was reinstated from the paternity list, and Sam Tuivailala was optioned to Triple-A Memphis.
Joe Harris is a contributor to MLB.com. This story was not subject to the approval of Major League Baseball or its clubs.