What to watch for in today's games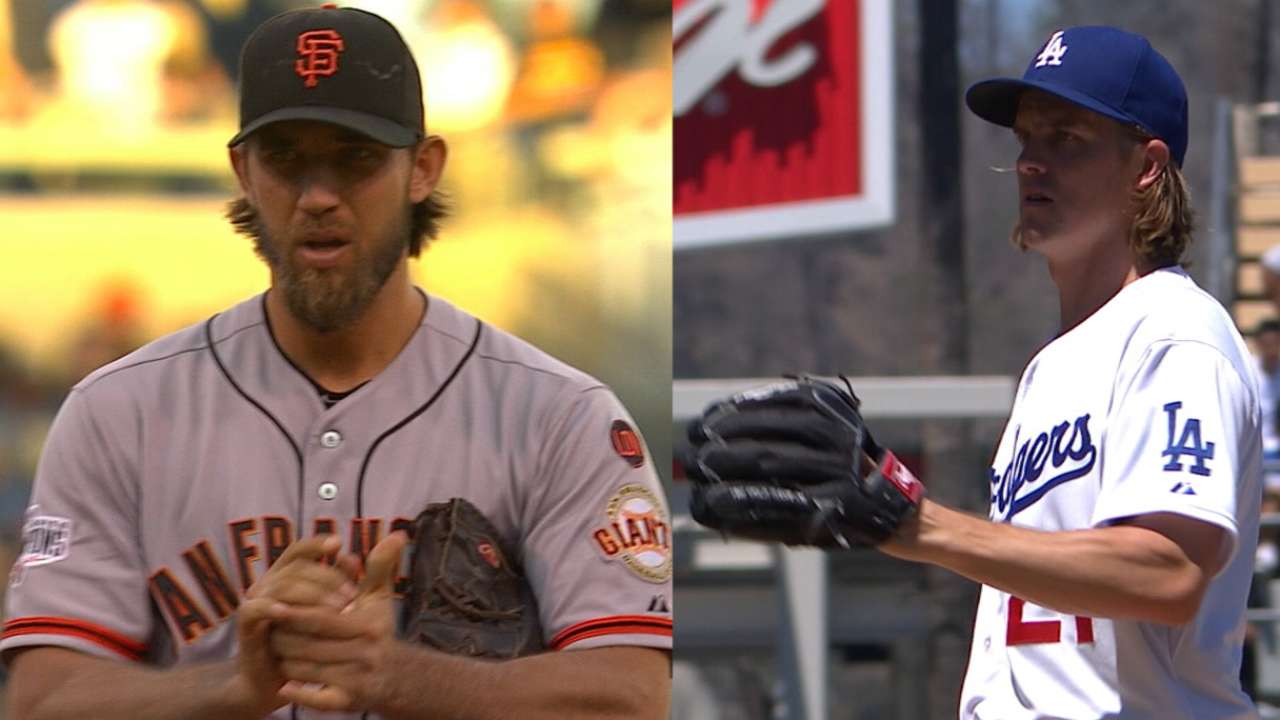 September is here, which means fall is close. And that means postseason baseball isn't far away. The stretch run is upon us, with teams fighting for division titles and postseason berths. It also gives players a chance to wipe the slate clean from August and start anew. It can be one of the most exciting and pivotal months of the year, so let's get it going.
Here are five things to watch Tuesday:
1. National League West division duel: SF @ LAD, 10:10 p.m. ET
Plenty is on the line in the series showdown between the Giants and Dodgers, so it's only fitting that a couple top-notch starters take the hill Tuesday. Madison Bumgarner turned in an outstanding August, going 5-0 with a 1.43 ERA in five starts. And Zack Greinke has been downright spectacular all year, going at least six innings in all 26 starts with an 8-1 record in his last 10. Greinke's 1.61 ERA and 0.848 WHIP lead the Majors.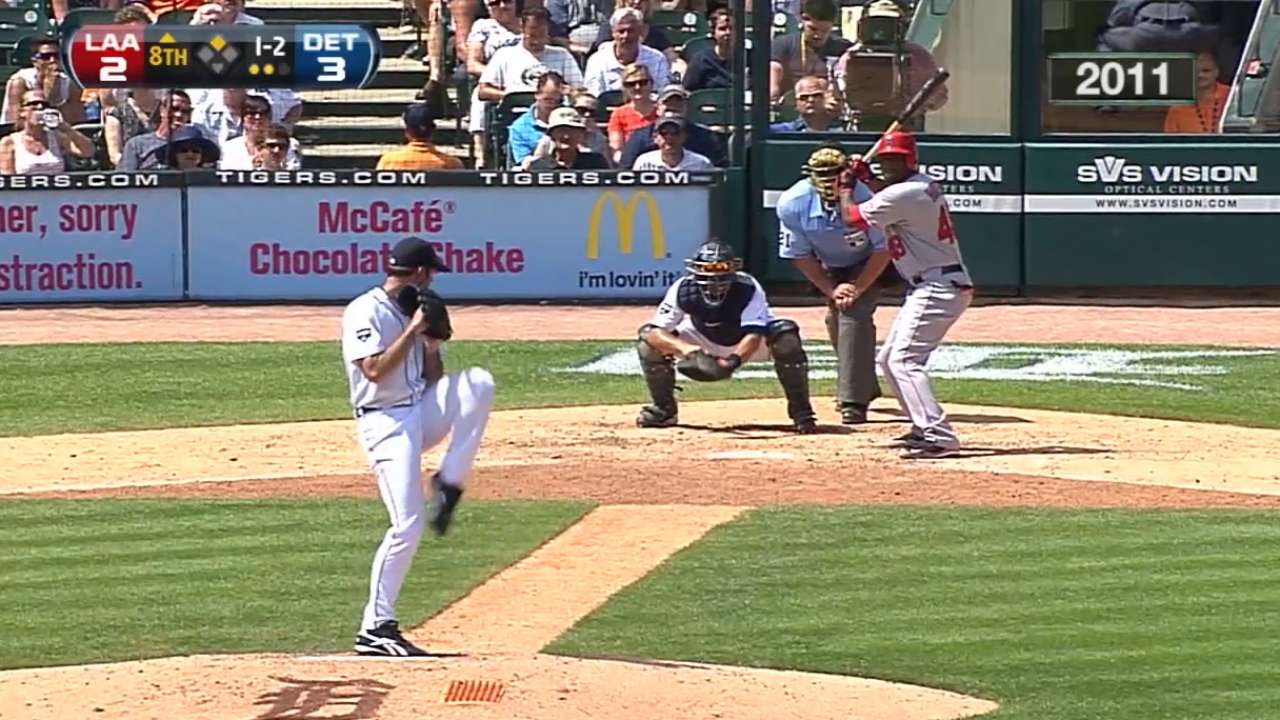 2. Vintage Verlander: DET @ KC, 8:10 p.m. ET
After the beginning of the year featured injury setbacks and poor starts, Justin Verlander has settled into the groove we're accustomed to seeing from the right-hander. He's allowed eight runs on 33 hits over 52 innings in his last seven starts, good for a 1.38 ERA. After taking a no-hit bid into the ninth inning last week against the Angels, what does he have in store for Johnny Cueto and the first-place Royals?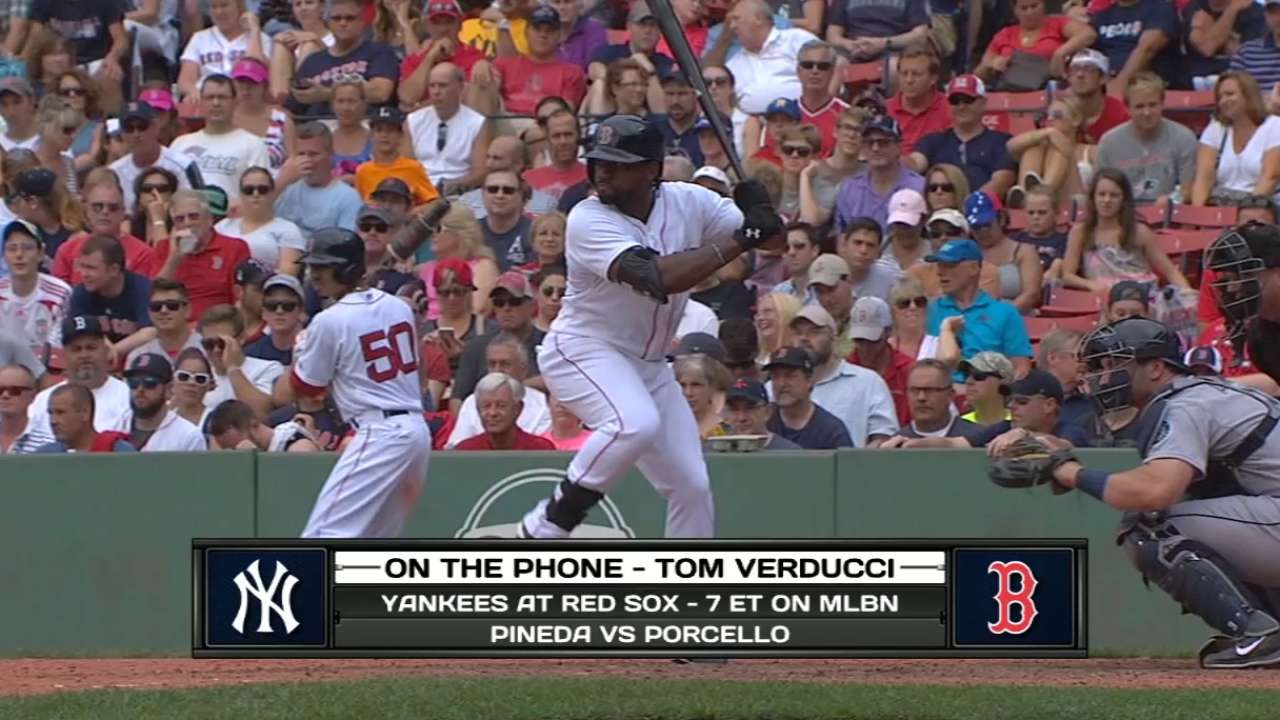 3. Statcast™ to track Red Sox, Yanks: NYY @ BOS, 7:10 p.m. ET
The Yankees and the hot-hitting Red Sox game will feature the revolutionary tracking technology of Statcast™ in an MLB Network Showcase game. On the mound, Sox righty Rick Porcello (6-11, 5.47 ERA) and Bombers right-hander Michael Pineda (9-8, 4.19 ERA) will both make their second starts since coming off the disabled list. The Yankees enter the day 1 1/2 games behind the Blue Jays in the AL East.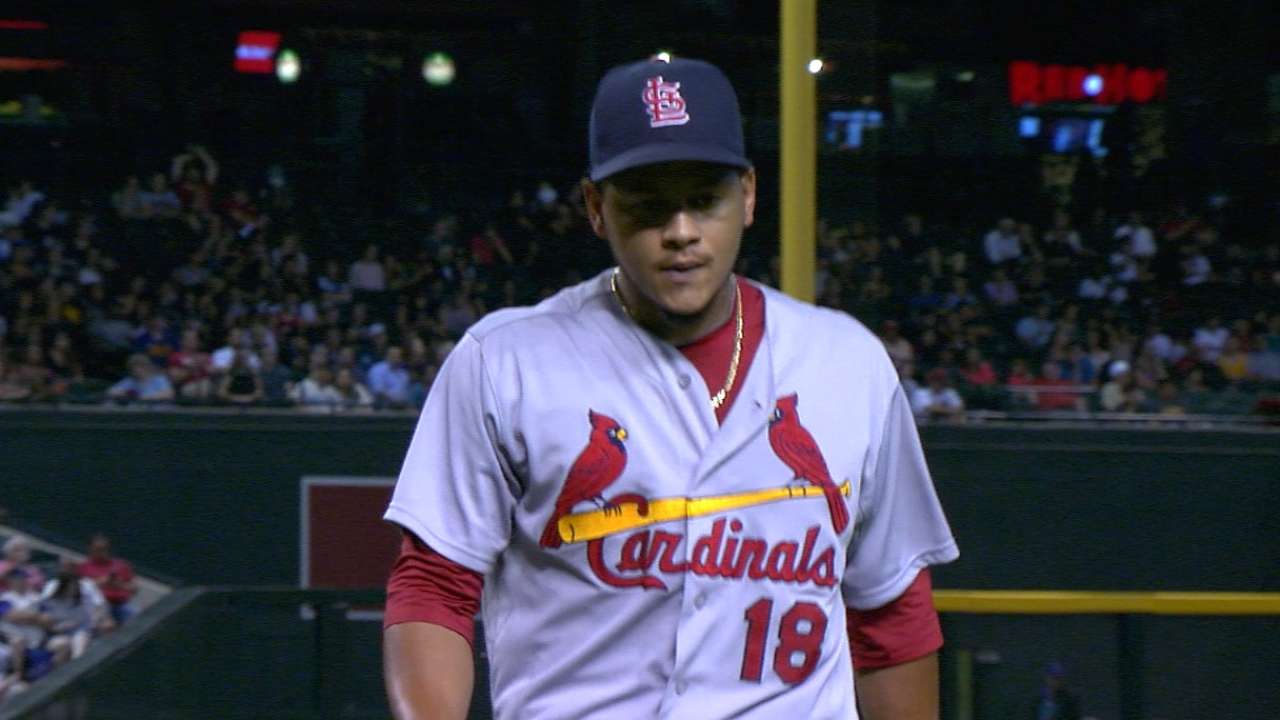 4. Powerhouse battle: WAS @ STL, 8:15 p.m. ET
If the Nats are going to make a move in the standings, it has to come in September, and it has to start against the first-place Cardinals this week in St. Louis. Joe Ross, who is working his way toward a looming innings limit, will make his first start against the Cardinals. He's walked zero or one batter in nine of his 11 starts, but he will have his work cut out for him against their disciplined hitters. Carlos Martinez starts for St. Louis, and the team is 19-5 this year when he starts.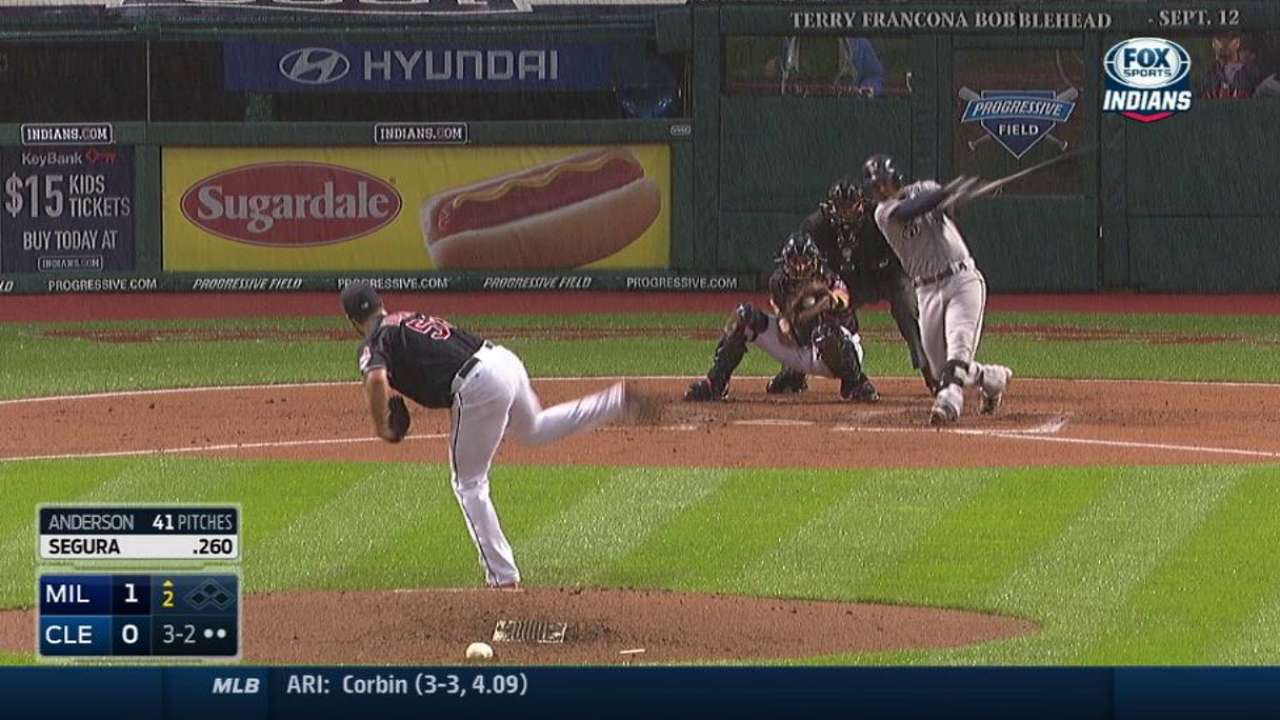 5. What about September? CLE @ TOR, 7:07 p.m. ET
The Blue Jays were outstanding in August, turning in one of the best months in franchise history, and taking over first place from the Yankees after starting the month six games back in the division. But there's a lot to make or break in September, so what do they have in store down the stretch? It all starts Tuesday, when Cleveland's Cody Anderson faces off against Toronto's Marco Estrada.
Joey Nowak is a reporter for MLB.com. Follow him on Twitter at @joeynowak. This story was not subject to the approval of Major League Baseball or its clubs.