Cash, Rays meet with Torre about replay
Manager says meeting, explanations were 'very informative'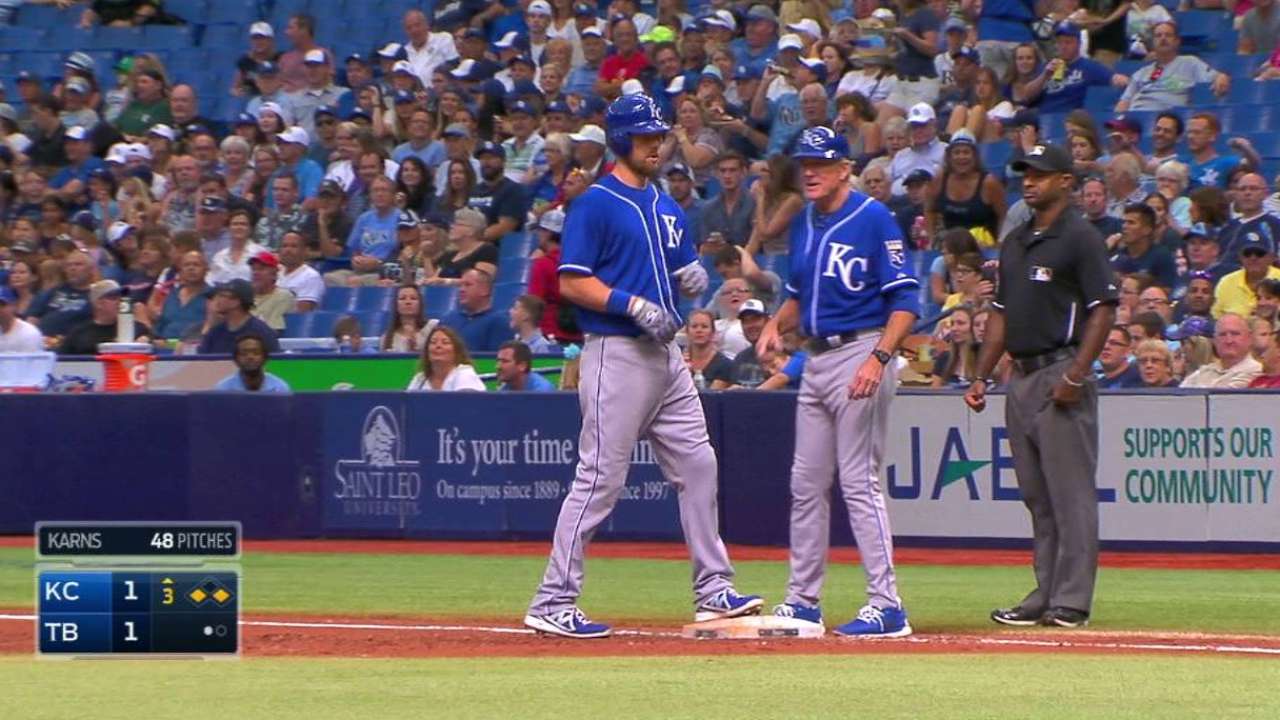 BALTIMORE -- Prior to Monday's Rays-Orioles game, Major League Baseball's chief baseball officer Joe Torre and MLB senior vice president for baseball operations Peter Woodfork stopped by the Rays' clubhouse to talk about the replay process with Rays manager Kevin Cash, bench coach Tom Foley, and players James Loney, Evan Longoria, Logan Forsythe, Tim Beckam, and Jake Odorizzi.
"It was great," Cash said. " ... They came in and took their time. ... Very informed. Their goal is to do everything they can to help the process and get it as right as possible. And it goes a long way with the players and all of us involved that they take the time and sit down [with them]."
Cash said that Torre and Woodfork used plays that involved the Rays as examples along with other plays involving other teams.
"It was just a very informative meeting," Cash said.
The manager said that time was not an issue that was discussed.
"That's not even a factor, in my opinion," Cash said. "I know for the fan, it is. But for players and coaches and managers, I think it's more like, 'Get it right.' If it takes 5 minutes or 50 seconds, whatever it is. They're doing everything they can to get it as right as possible."
When asked if he got any sense about changes that might be made, Cash replied, "Not really."
"You have the player union involved," Cash said. "You have the umpires. There's a lot of things that will be addressed and talked about in the offseason. It's kind of a long list that you have to cross them off before anything can change."
Bill Chastain is a reporter for MLB.com. Listen to his podcast. This story was not subject to the approval of Major League Baseball or its clubs.