Franco could be back by season's end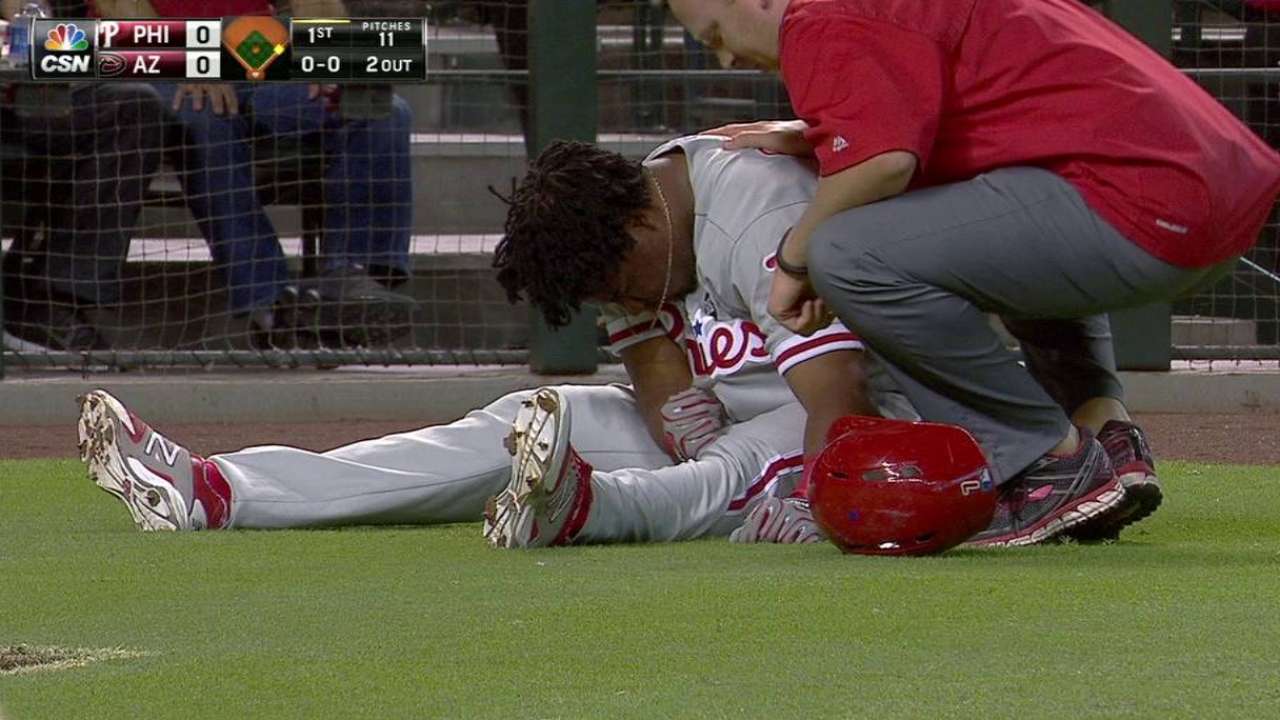 NEW YORK -- It sounds more and more as though third baseman Maikel Franco could be back in the Phillies' lineup before the end of the season.
Franco's broken left wrist seems to be healing nicely, and he said on Monday afternoon at Citi Field that he expects to take batting practice on Wednesday.
"If I feel fine, I'll continue to swing the bat, and hopefully I'll be ready soon," Franco said.
"Once he does that -- getting a few at-bats and taking some batting practice -- I might run him right in there if he's 100 percent," interim manager Pete Mackanin said.
Some other injury updates:
• The season is officially over for right-hander Chad Billingsley, who has been on the disabled list with a strained flexor in his right elbow.
"It's unfortunate," assistant general manager Scott Proefrock said. "We had high hopes for him coming back. He had made a lot of progress. It just didn't work out for us."
Doctors said that Billingsley, who tried to come back following a pair of operations on his right elbow, does not need surgery.
• Lefty Elvis Araujo is on the DL with a strained left groin, and it is unlikely that he will pitch again this season.
"I think [we're exercising] an overabundance of caution," Proefrock said. "He's done very well, and he's got a chance to be a piece for us going forward. There's no reason to take any unneeded chances with him."
Todd Zolecki is a reporter for MLB.com. Read his Phillies blog The Zo Zone, follow him on Twitter and listen to his podcast This story was not subject to the approval of Major League Baseball or its clubs.