Holaday, Ryan first of Tigers' September callups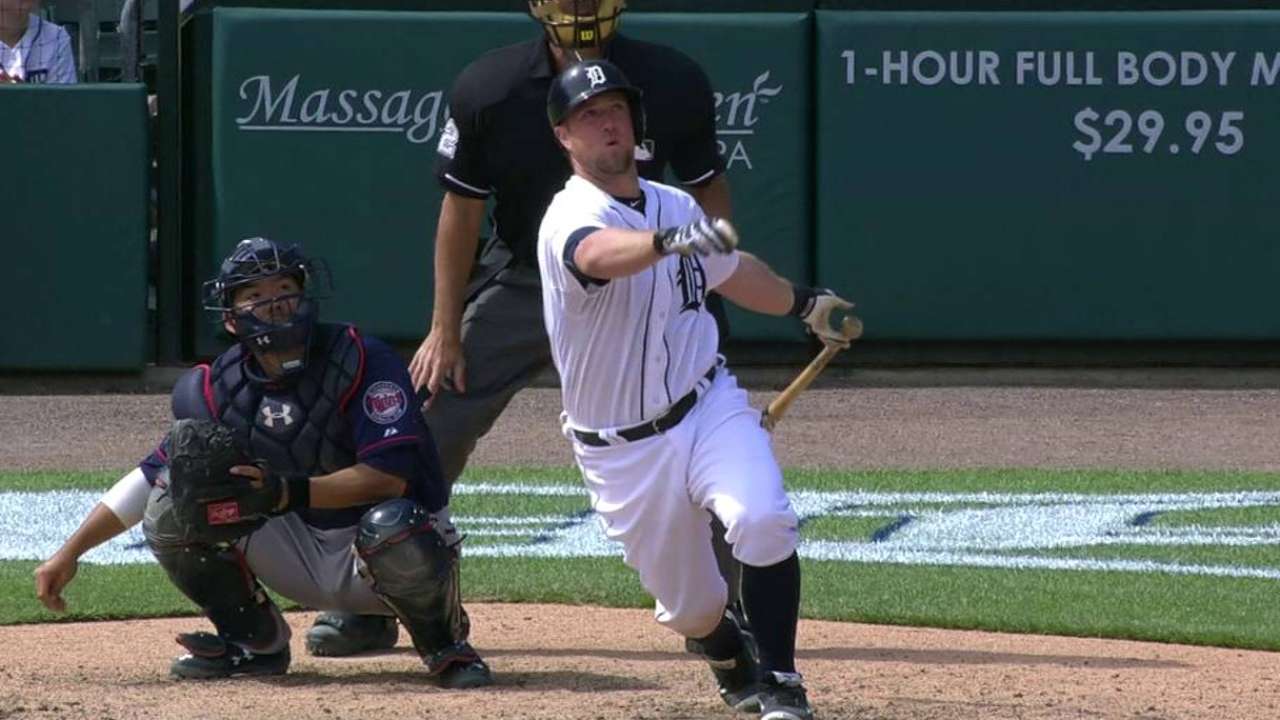 DETROIT -- Al Avila took over as Tigers general manager four weeks ago with a reminder that they're still competing for this year. As the Tigers finish a 10-17 August that ranks as their roughest since September 2008, it's time to start thinking about next season.
For the first time in years, the Tigers go into the final month of the season thinking more about the future than the present. It's not necessarily the distant future, with the Tigers expecting to contend again in 2016, but it's the type of outlook that could put a different emphasis on September callups as rosters expand.
Two moves became official Tuesday, with catcher Bryan Holaday and left-hander Kyle Ryan recalled from Triple-A Toledo for Tuesday's series opener against the Royals. Both are already in Kansas City.
Neither is a surprise. Most teams use expanded rosters for a third catcher, giving them late-game insurance. Holaday, who backed up Alex Avila last year and did the same for James McCann for six weeks early this year, suffered a left thumb injury on a collision at home plate but returned late last week.
Ryan gives the Tigers an extra lefty reliever and a starting pitching option should they decide to skip Matt Boyd for a turn to watch his innings, or move Buck Farmer back to the bullpen.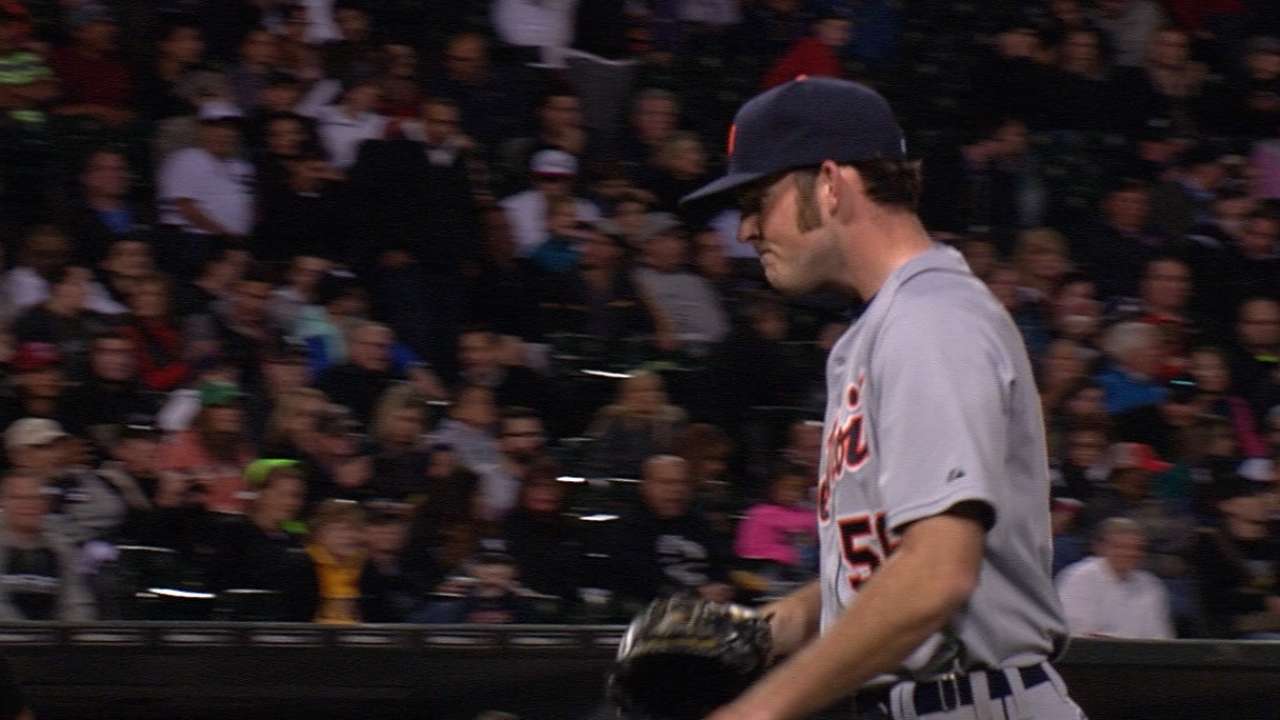 The rest of the callups are expected to wait until next week, after Minor League seasons end on Labor Day. What happens then should be telling.
The most likely move to come is bullpen depth. Ranked by MLB.com as the Tigers' No. 27 prospect, right-hander Jose Valdez, who gave up two runs on three hits without retiring a batter in his only big league outing July 31, is a strong candidate to get another shot, as team officials try to figure out if his nasty slider and power fastball can play in the Majors.
Ian Krol, caught in the vortex between dominating Triple-A hitters and struggling in the Majors, would appear likely to get a fourth stint. Less assured is Jeff Ferrell, whose midseason fast track from Double-A Erie ended quickly in Detroit before second-half struggles in Toledo.
Positionally, Dixon Machado (No. 15 prospect) would appear poised to serve as an extra middle infielder, though a dip in his offensive stats in August could be a sign of a long season catching up with the 23-year-old shortstop. Along those same lines, Jefry Marte could do the same on the infield corners after filling in admirably for an injured Miguel Cabrera this summer.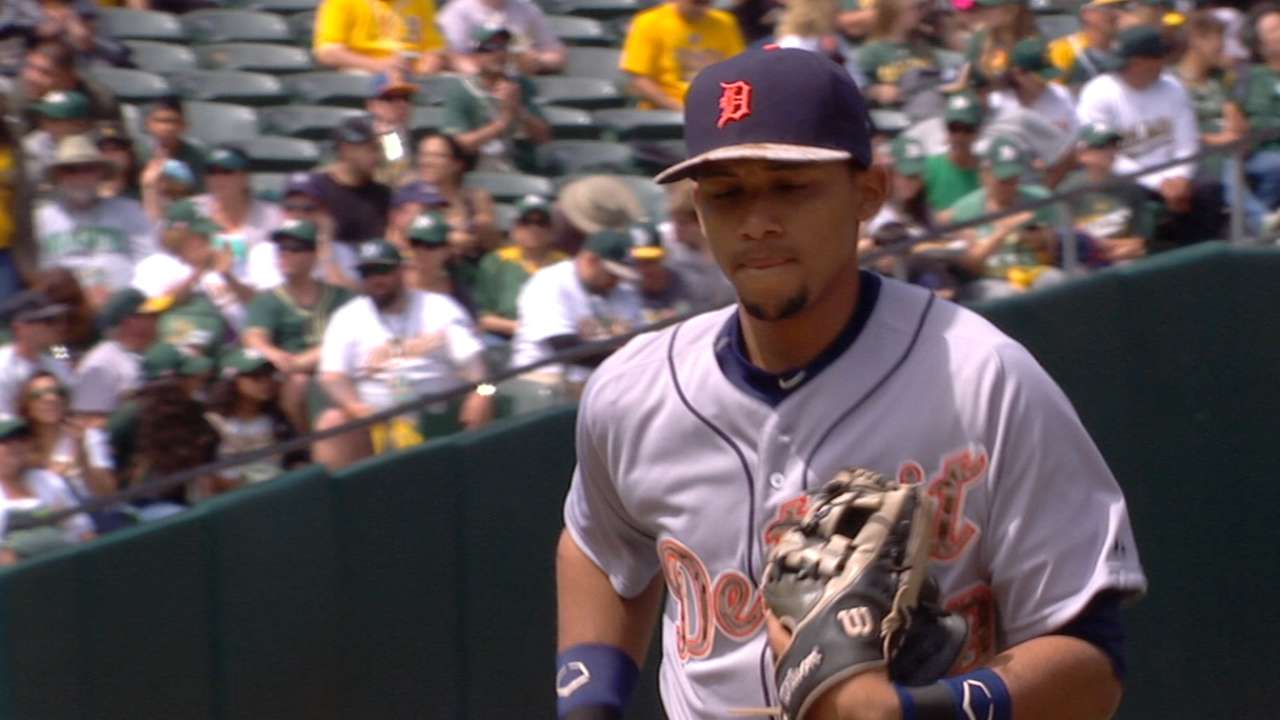 If there's a place where the future could be now, it's in the outfield, where Steven Moya's sudden move from right to left field in Toledo seemingly sets up a September tryout along with Tyler Collins. Moya, who tops MLBPipeline.com's list of Tigers prospects even after Detroit's Deadline deals, has struggled to hit for average or reach base for the Mud Hens, striking out 152 times compared with 25 walks. But the 24-year-old entered Monday with 19 home runs.
Moya is one of two position players on Detroit's 40-man roster who have yet to appear in the big leagues this season. The other is Wynton Bernard, the former tryout camp signing and No. 29-ranked prospect who has continued his offensive surge at Erie with a .299 average and 40 stolen bases.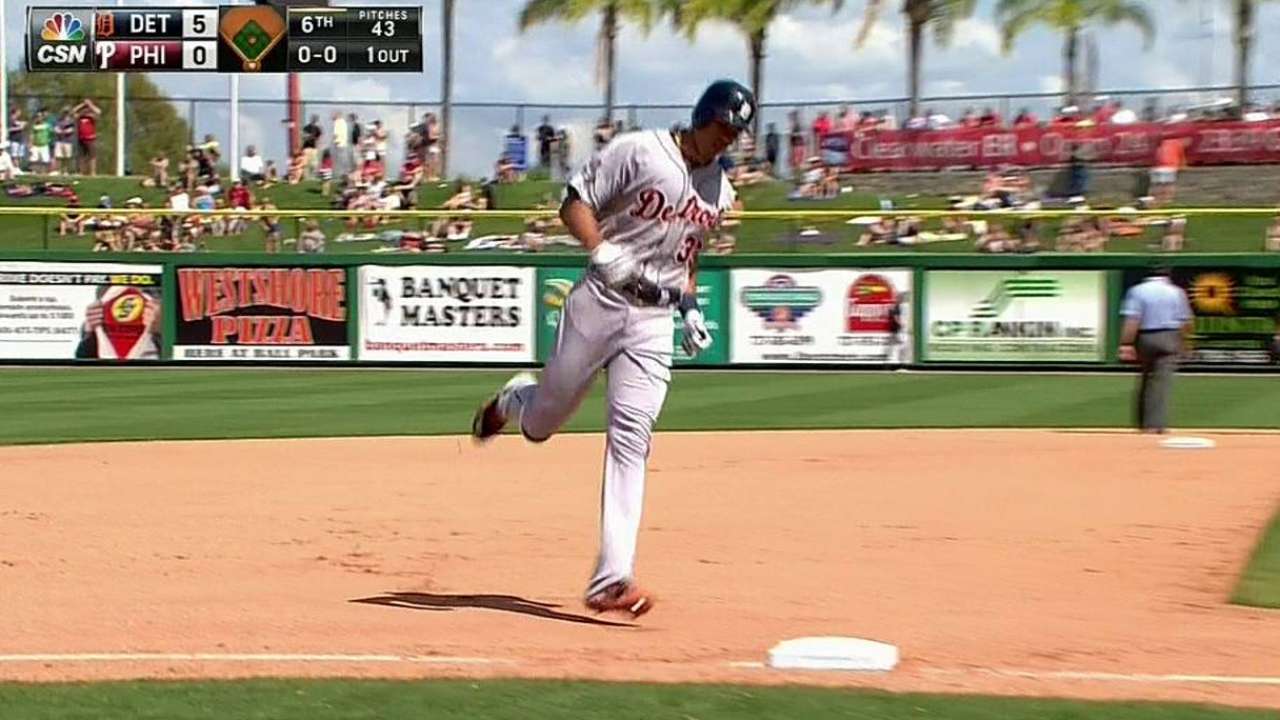 Still left unanswered is the situation for top pitching prospect Michael Fulmer, the prize return from the Yoenis Cespedes deal who won Eastern League Pitcher of the Year honors. The 22-year-old power right-hander isn't yet on the 40-man roster, and adding him would most likely require Detroit designating a player for assignment. Fulmer also has thrown 120 2/3 innings this year, his second since Tommy John surgery.
Tigers manager Brad Ausmus said last weekend he doubted Fulmer would be called up. Still, his performance has left many anticipating his first shot against big league hitters.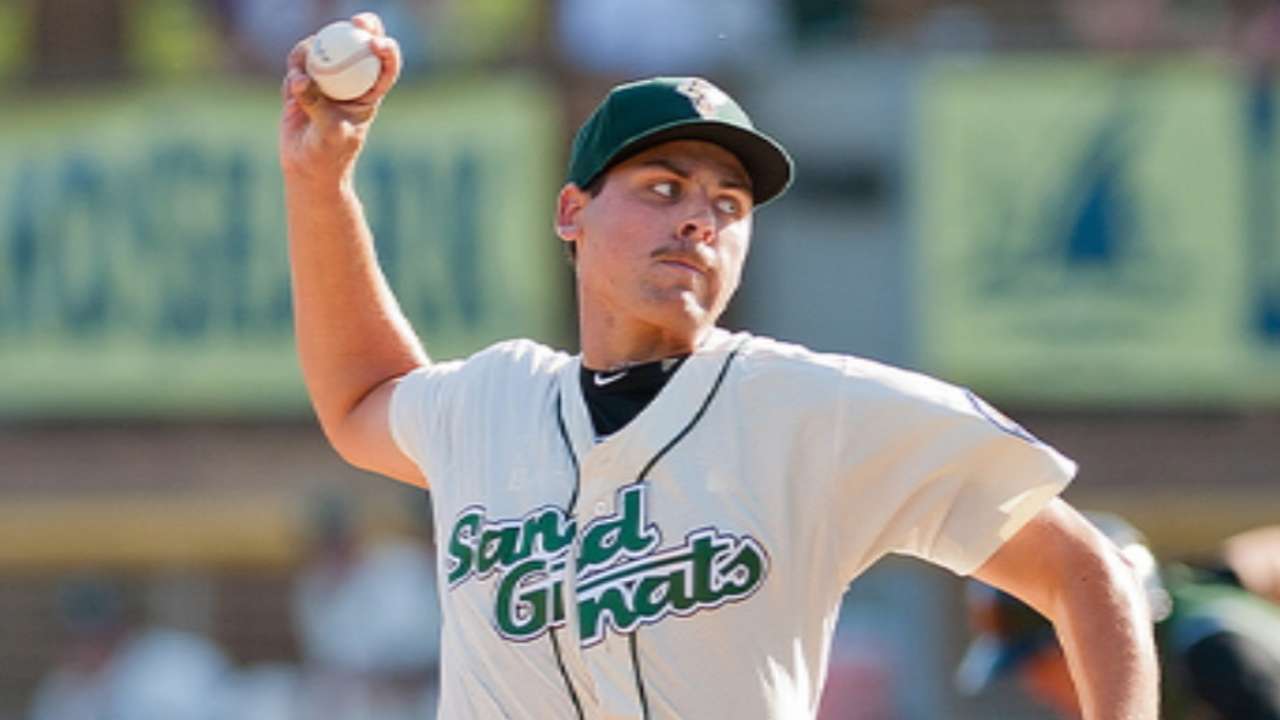 Lefty Kyle Lobstein, who filled in admirably for Justin Verlander before being sidelined by shoulder soreness in mid-May, is in a similar situation. He's on the 60-day disabled list, meaning the Tigers would have to open a 40-man roster spot for him. The 26-year-old has had mixed results over six rehab starts, the latest being six innings of four-run ball Sunday night for Toledo.
Jason Beck is a reporter for MLB.com. Read Beck's Blog, follow him on Twitter @beckjason and listen to his podcast. This story was not subject to the approval of Major League Baseball or its clubs.