Gilmartin gets his wish to stick with Mets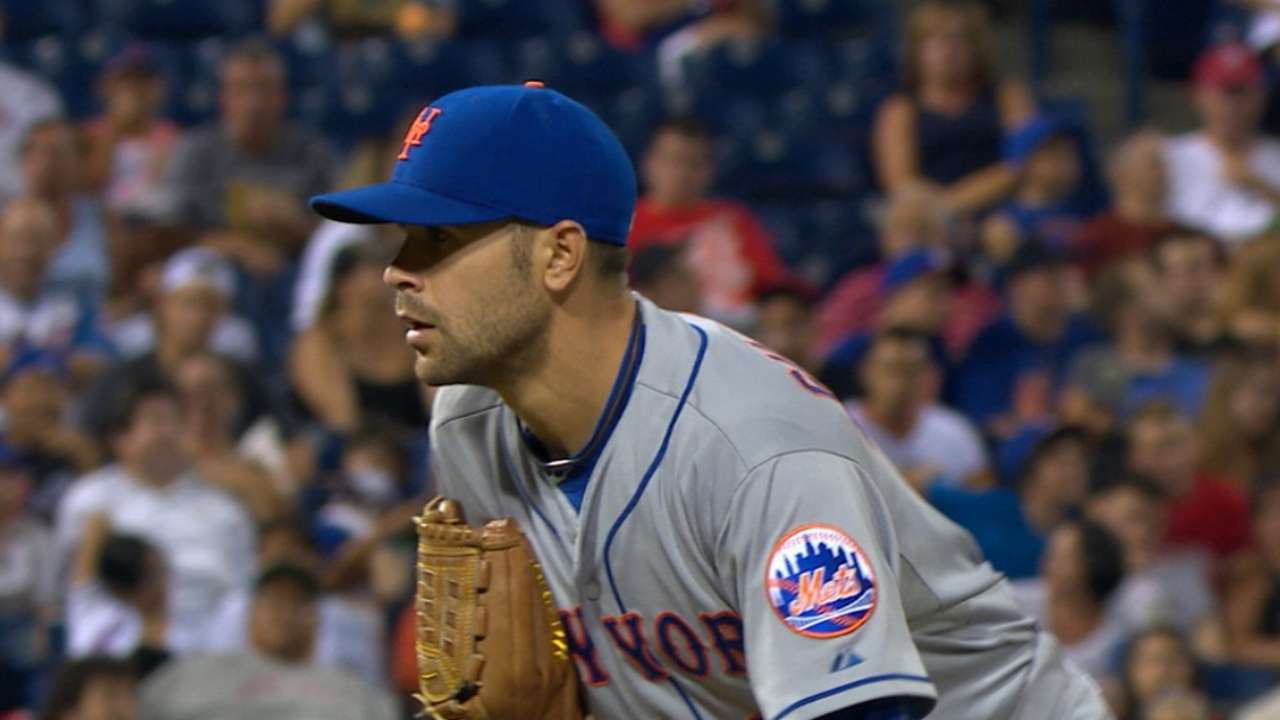 NEW YORK -- For most of Spring Training, Sean Gilmartin could not escape the nagging reality that there was a chance he'd wind up back where he started.
At the time, Gilmartin was months removed from the Mets selecting him in the Rule 5 Draft -- a numbers game that did not play in his favor. If the Mets chose not to carry him on the Opening Day roster, they would be forced to offer him back to the Twins. But Gilmartin did make the team, and from that point on, he never thought much about his tenuous standing in the organization.
And now he doesn't have to at all. Gilmartin survived April through August on the active roster, posting a 2.25 ERA in 40 appearances as an increasingly trusted member of manager Terry Collins' bullpen. Because rosters expand on Tuesday, Gilmartin no longer needs to worry about a demotion sending him back to the Twins; even on the off chance he does not make the playoff roster, Gilmartin will remain Mets property.
"My thought process mainly was, especially in Spring Training, 'Don't give them a reason to send me back,'" Gilmartin said.
In achieving that, Gilmartin became one of just six Rule 5 picks who stuck with their new teams all season, out of a pool of 14, with one of those spending his entire summer on the disabled list. Last year only three out of nine Rule 5 picks made it to September. The Mets have only had one other selection -- reliever Pedro Beato in 2010 -- stick in the last decade.
It's a success rate that Gilmartin understood when he came to the Mets, who converted him from a starter to a reliever. But if he was worried about the transition back then, he has no more reason to be.
"Obviously, it's what I wanted," he said. "You want to stick. You want to make an impact with the team that took you in the Rule 5 [Draft]. Honestly, going throughout the year, I didn't really think about it that much. That actually helped, trying to put it in the back of your mind as much as possible, just going out there and doing what you know how to do."
Anthony DiComo is a reporter for MLB.com. Follow him on Twitter @AnthonyDiComo and Facebook, and listen to his podcast. This story was not subject to the approval of Major League Baseball or its clubs.