Teixeira undergoing tests, will miss Sox series
Girardi considering playing A-Rod at first, but Cashman views him as DH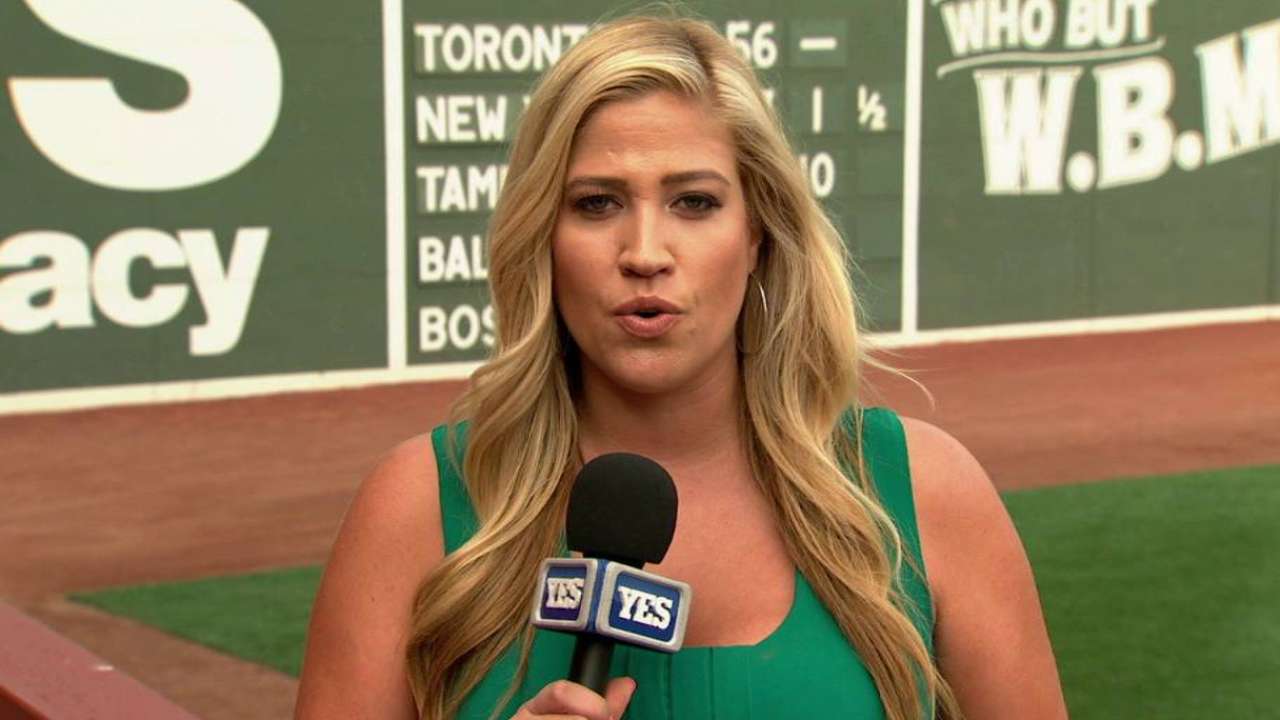 BOSTON -- Mark Teixeira is still unable to run due to what was diagnosed as a deep bone bruise on his right leg, and the Yankees' first baseman is expected to miss this entire series against the Red Sox after being sent back to New York for additional tests.
As a result, Girardi said that he is considering playing Alex Rodriguez at first base on Wednesday when the Yankees face Red Sox left-hander Henry Owens. However, general manager Brian Cashman said that he would prefer to view Rodriguez only as a designated hitter.
"Like anything else, we've always got to think outside the box to find what your entire roster can give at any certain time," Cashman said. "I give Joe credit for thinking of all that stuff, but thinking about it and then actually doing it are two different things."
Rodriguez, who hasn't appeared defensively since May 23 at Washington, seemed lukewarm about the idea of trying first base again.
"It felt uncomfortable. I thought I was terrible at it," Rodriguez said. "I had one of the ugliest games I've seen. It's a lot more challenging than people give it credit for."
Cashman said that he believes the Yankees will get Teixeira back at some point, though team physician Christopher Ahmad won't examine him until Tuesday in New York. There is no point to placing Teixeira on the disabled list now because rosters expand to 40 players on Tuesday.
"If it's only what it's supposed to be, then I don't have a concern, because it's supposed to be a resolving situation," Cashman said. "Maybe one day he wakes up and it gets better soon enough, but ultimately, we've got to make sure there's nothing else going on other than a timing issue."
Having sustained the injury on an Aug. 17 foul ball, Teixeira has not played since last Wednesday vs. Houston, when he grounded out as a pinch-hitter. Teixeira has already had X-rays, an MRI and CT scan, all of which showed a deep bone bruise but no fracture.
"I've asked a couple times," Girardi said. "I said, 'Is there any way that the MRI could have missed a crack or the CT scan or the X-ray?' They really don't think so."
Rookie Greg Bird has assumed regular playing time due to Teixeira's injury. Cashman said that his preference would be to move Chase Headley across the infield to first base rather than playing Rodriguez in the field.
"More likely than not, I think that it's something that you won't see," Cashman said.
Worth noting
• Left-hander CC Sabathia threw a bullpen session on Monday at Fenway Park and is expected to return to the big league rotation sometime in September, Cashman said. Sabathia is on the 15-day disabled list with inflammation in his right knee and had said he would be open to a bullpen assignment if that's what the Yankees decided.
"I think we'll in a position to plug him back into the rotation," Cashman said. "That's the plan."
Bryan Hoch is a reporter for MLB.com. Follow him on Twitter @bryanhoch, on Facebook and read his MLBlog, Bombers Beat. This story was not subject to the approval of Major League Baseball or its clubs.