5 questions facing Indians as Shapiro departs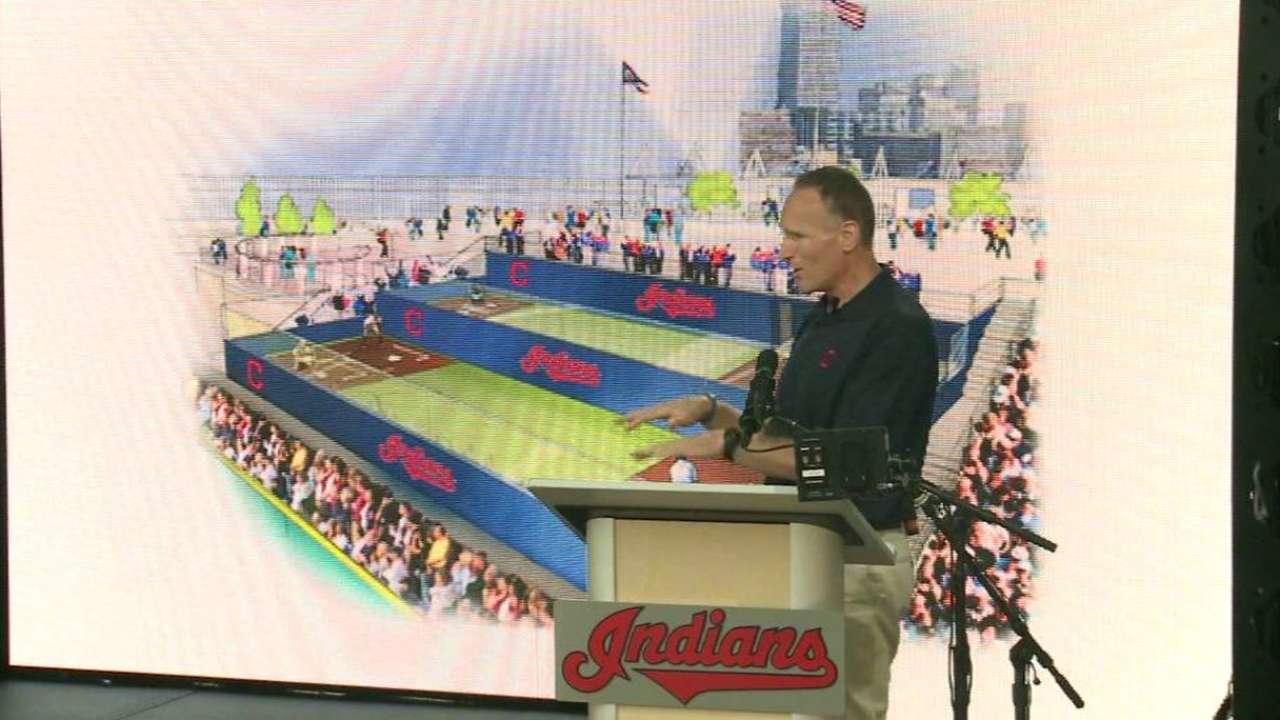 CLEVELAND -- The Indians and Blue Jays announced Monday that current Tribe president Mark Shapiro will, at season's end, take over as the president and CEO of the Toronto Blue Jays and Rogers Centre. Here are five pertinent questions, regarding the future of the Indians' organization, in the wake of the announcement.
1. Will the Indians search for a new team president?
Shapiro will remain as the team's president through the end of the 2015 season. At that point, his duties, which have included both baseball and business aspects, will be handled by current members of the Indians' front office -- likely with general manager Chris Antonetti assuming the majority of the baseball decisions, while chairman/CEO Paul Dolan taking on more of the business decisions. The Tribe made it clear that the club does not feel an immediate need to directly replace Shapiro.
"If Chris decides that that perspective is missing in the organization, then he might go out and try to find somebody to serve as a special advisor to the GM, or something like that," Dolan said. "In no way is that a replacement of a team president. That would be a niche role on the baseball side."
2. How does this affect Antonetti?
Antonetti's job title will remain the same, and he has not shown interest in assuming the role of team president. In Shapiro's absence, Antonetti will continue to lean on assistant general manager Mike Chernoff and Derek Falvey (Cleveland's director of baseball operations, and player personnel and aquisitions), among others, alongside manager Terry Francona.
"It's a rather unique arrangement to have your GM move over to the [president role]," Dolan said. ... "It's rather unique for a baseball GM to move over to be overall team president, with business and baseball reporting to him. That's a reflection of Mark's unique skills and interests. Chris has not expressed an interest there, and that's not where his focus has been."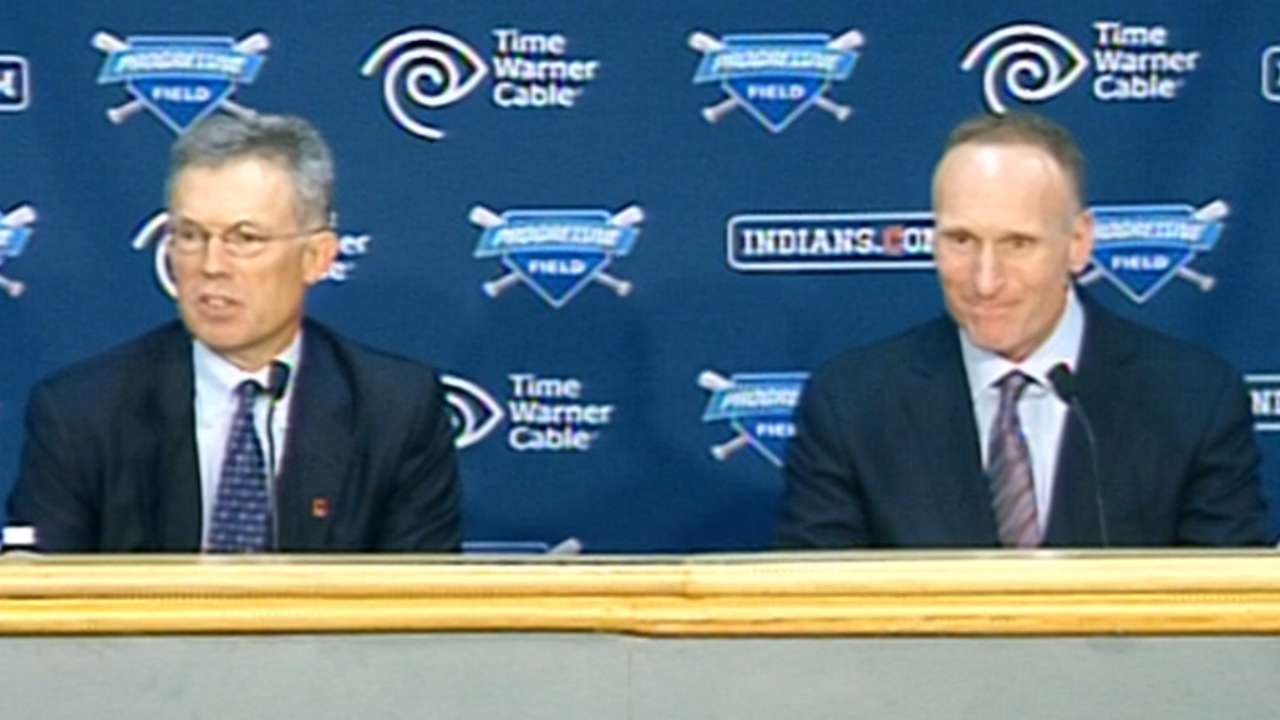 3. Will Francona opt out of his contract?
Francona's contract includes a clause that would allow him to opt out if Shapiro and/or Antonetti were no longer part of the front-office structure. However, all indications point to Francona staying. He spoke to this contractual wrinkle earlier in the week, saying he would never use his opt-out clause as leverage. Shapiro discussed this situation with Antonetti and Francona over the past week.
"[Terry] may have come here because of his relationship with both Chris and I," Shapiro said, "but the relationship he has forged with Chris over the past few years is one of the most unique ones I have seen in my time in the game. I would say there is zero question about Terry. He is here, he is committed here and committed to his partnership with Chris."
4. Will Shapiro take anyone from Cleveland's front office with him?
For now, Shapiro is more interested in finishing the season as the Indians' president, and then getting to know the people with whom he will work in Toronto and assessing the landscape of his future organization.
"Right now, I'm not considering anyone," Shapiro said. "I still care deeply about [the Indians'] organization. If that's a conversation going forward, it's one that I'll have with the utmost respect for what's being done here. My web in the game is pretty deep, runs deep. They're doing well [in Toronto]. My nature is to go in and meet the people there, understand their own challenges, the structure, the process, who's there, and after that we can see if there will be any changes."
5. Did the Indians seek compensation from the Blue Jays?
In similar executive transitions completed in recent years, the team with the outgoing executive has often received compensation from the other club, due to contractual scenarios. Out of respect for Shapiro's freedom, the Tribe did not seek such compensation.
"My relationship with Mark was such that he had the ability to do this when the time was right for him," Dolan said. "It was not a compensation issue."
August Fagerstrom is an associate reporter for MLB.com. This story was not subject to the approval of Major League Baseball or its clubs.