Yost eager for reinforcements, but KC to be selective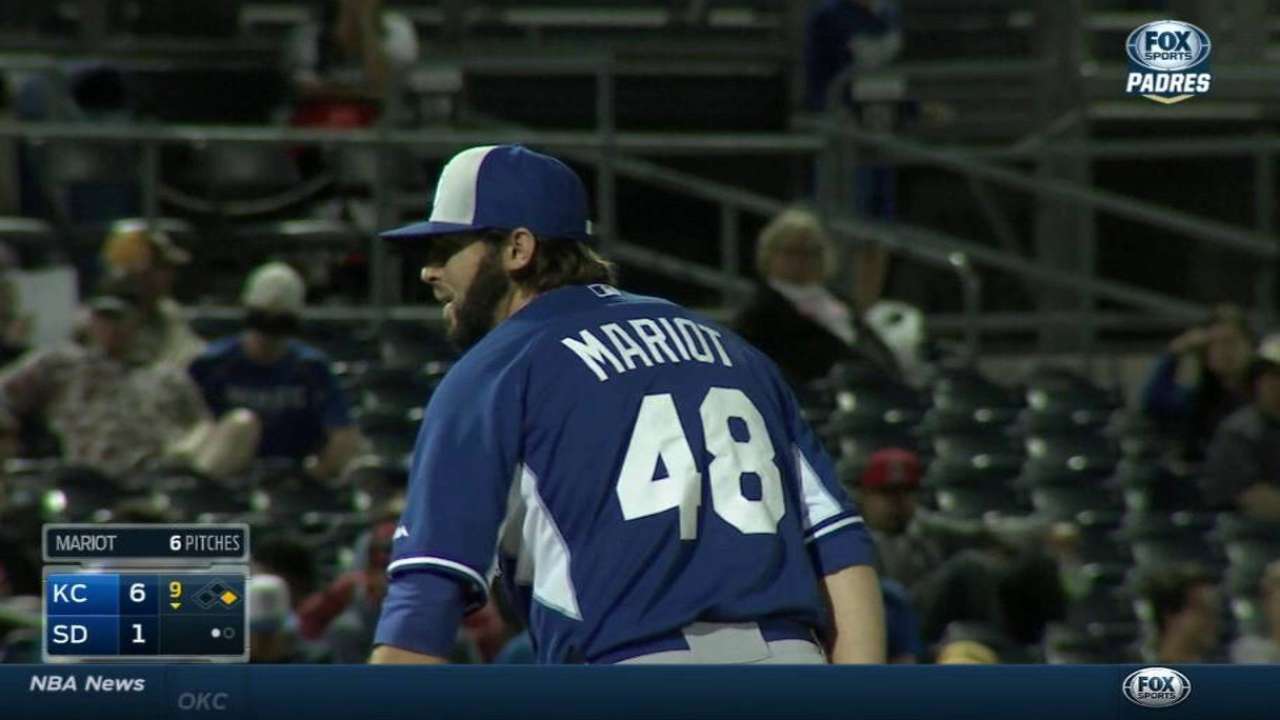 KANSAS CITY -- Royals manager Ned Yost admitted recently that he "can't wait" for September to get here. Yost is anxious to have the opportunity to add reinforcements on Tuesday when rosters expand.
"I don't think we'll make a whole lot of callups," Yost said. "It puts a lot of extra work on the coaching staff with too many bodies. But we sure can use a few callups."
There could be some juggling on the 40-man roster, as well. Kansas City has 38 players on the 40-man, though that includes left-hander Jason Vargas (Tommy John surgery), who could be transferred from the 15-day to the 60-day disabled list to free up another spot.
Some immediate callups could be Triple-A Omaha infielders Cheslor Cuthbert and Christian Colon, as well as Omaha catcher Francisco Pena. All three are on the 40-man roster.
Yost has expressed interest in getting more bullpen help, and that could include right-hander Michael Mariot (on the 40-man), left-hander Scott Alexander (not on 40-man) or right-hander Miguel Almonte (not on 40-man). Alexander has had a terrific season as a closer, posting a 2.56 ERA with 14 saves. Almonte has been working out of the bullpen recently and fits the Royals' bullpen profile -- mid-90s fastball with good secondary pitches. All three are at Omaha.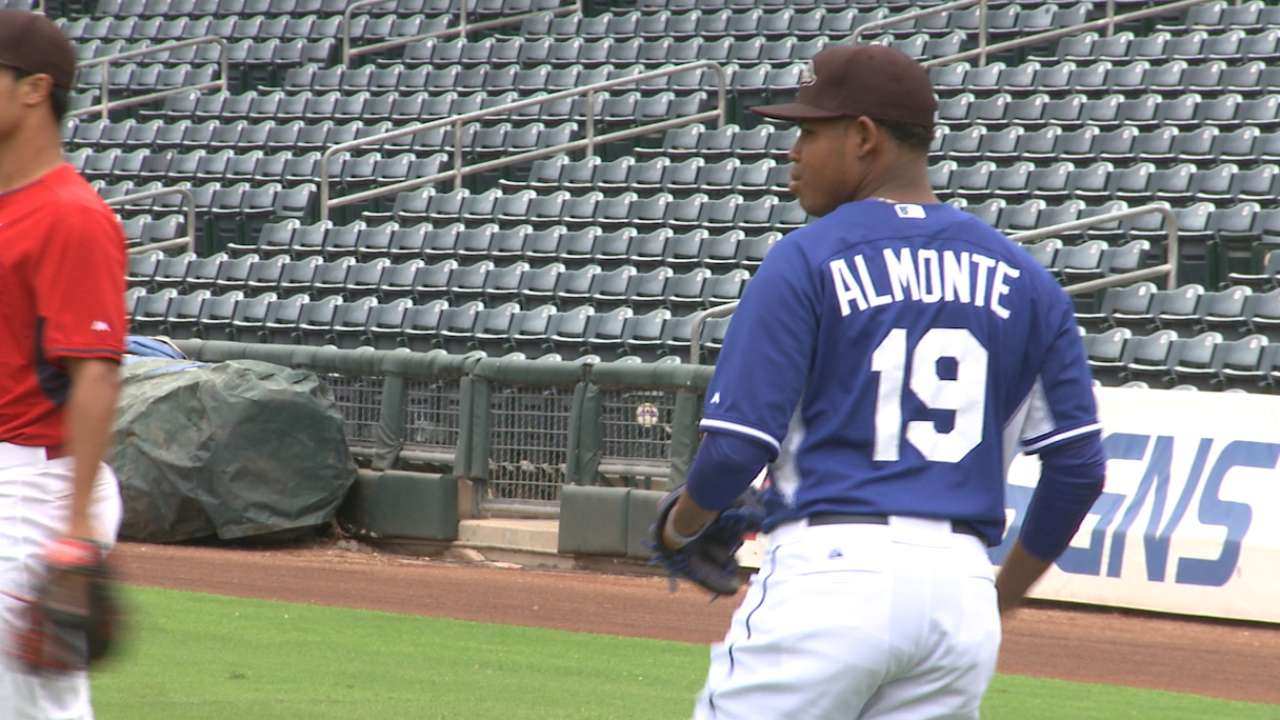 Kansas City has also been impressed with right-hander Kyle Zimmer's development recently -- a 2.44 ERA in 14 games at Double-A Northwest Arkansas -- and could reward him with a big league taste, though club officials generally aren't into "courtesy callups."
Speedy outfielder Terrance Gore (39 steals, .369 on-base percentage at Northwest Arkansas) would seem like a virtual lock as a callup, as well as perhaps a part of the postseason roster. Gore is on the 40-man.
A Gore callup and the return any day of rehabbing left fielder Alex Gordon would give the Royals a glut of outfielders, including Gore, Gordon, Paulo Orlando, Lorenzo Cain, Jarrod Dyson, Alex Rios and Ben Zobrist. That would seem to make it unlikely that outfielder Brett Eibner (.308 batting average, 18 homers, 74 RBIs at Omaha) or outfielder Jose Martinez (.383 average at Omaha) will get promoted. Martinez is having an incredible season, but the 27-year-old has been viewed mostly as an organizational player with average defensive skills.
Neither Eibner nor Martinez is on the 40-man roster.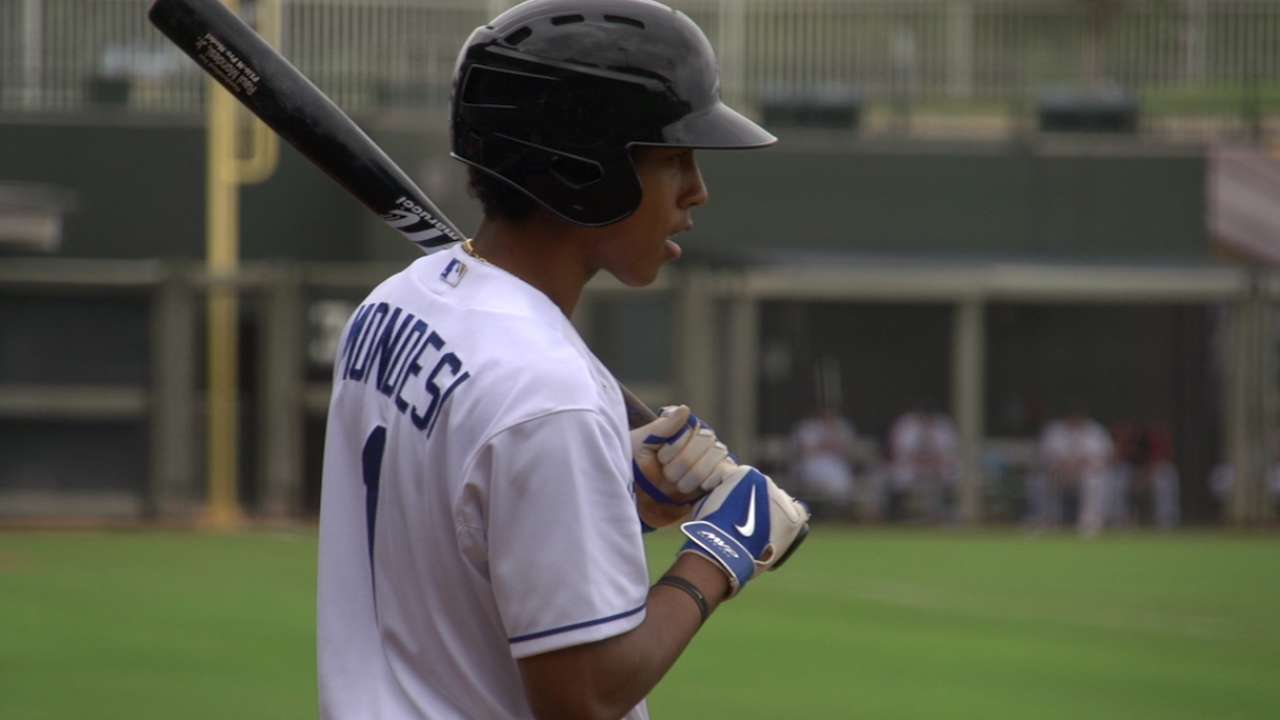 Kansas City could take a look at shortstop prospect Raul Mondesi (.689 OPS at Northwest Arkansas) further into September, especially to give Alcides Escobar some rest. Mondesi is not on the 40-man.
And, of course, the Royals might call up right-hander Joba Chamberlain or left-hander Wandy Rodriguez, two veterans recently signed to Minor League deals. Both are at Omaha. Chamberlain has been better recently after a rough start there (11.25 ERA), and Rodriguez has a 1.12 ERA in five outings.
Jeffrey Flanagan is a reporter for MLB.com. Follow him on Twitter at @FlannyMLB. This story was not subject to the approval of Major League Baseball or its clubs.