ESPN's Mendoza makes history, then calls it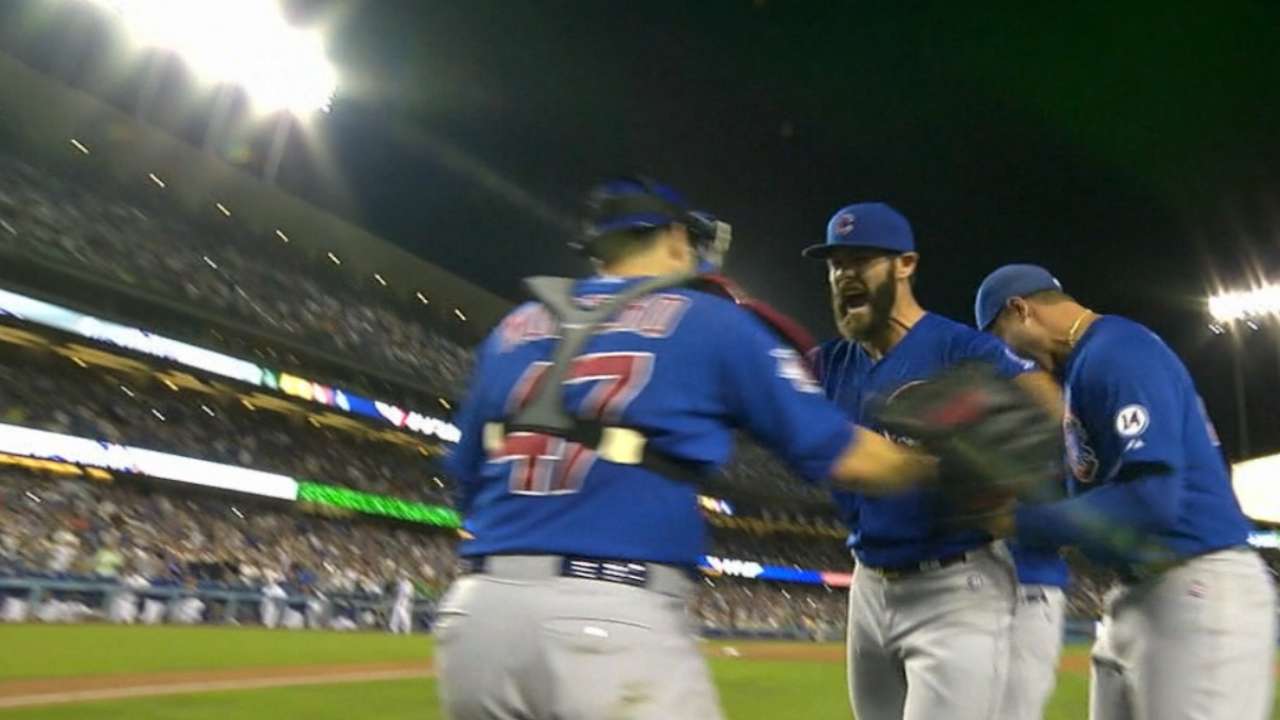 History seems to be following Jessica Mendoza around.
Mendoza had already become the first female broadcaster to call a Major League Baseball game on ESPN when she did it last Monday night for D-backs vs. Cardinals. Then, during her debut alongside Dan Shulman and John Kruk for the Sunday night game between the Cubs and Dodgers, Jake Arrieta threw a no-hitter.
No big deal, right?
• Mendoza becomes ESPN's 1st female MLB analyst
"Unbelievable," Mendoza told MLB.com by phone about an hour after Arrieta struck out Chase Utley in Dodger Stadium for the final out of the no-hitter, the 14th in Cubs history. "It was crazy. It felt like you were never able to even get into the rhythm of a normal baseball game where you could talk a little about hitting."
Mendoza, who has won a gold and silver medal as a member of the United States Olympic softball team and called games at the College World Series this year, said she had prepared for Sunday's broadcast by talking to the hitting coaches of both teams.
"There was a lot of stuff I wanted to break down," Mendoza said. "There were all these story lines I was ready to get into, and it turned out a different way.
"But I had goose bumps. It was pretty cool. I spent about 30 minutes with Jake Arrieta yesterday, I talked to his college coach [Texas Christian's Jim Schlossnagle], so coming into the game, I couldn't think of a player I knew more about."
And how about this? Not only was Arrieta's gem the first MLB no-hitter Mendoza has ever broadcasted, it's the first one she's ever attended, period.
"Just crazy, honestly," Mendoza said. "I literally was pretty pumped in that ninth inning to witness it but to also see a guy earn it. His stuff tonight was impressive."
Mendoza said the focus naturally shifted to Arrieta as the game went on and the goose eggs kept appearing under the Dodgers' "H" in the box score. She said she really started noticing around the fifth inning.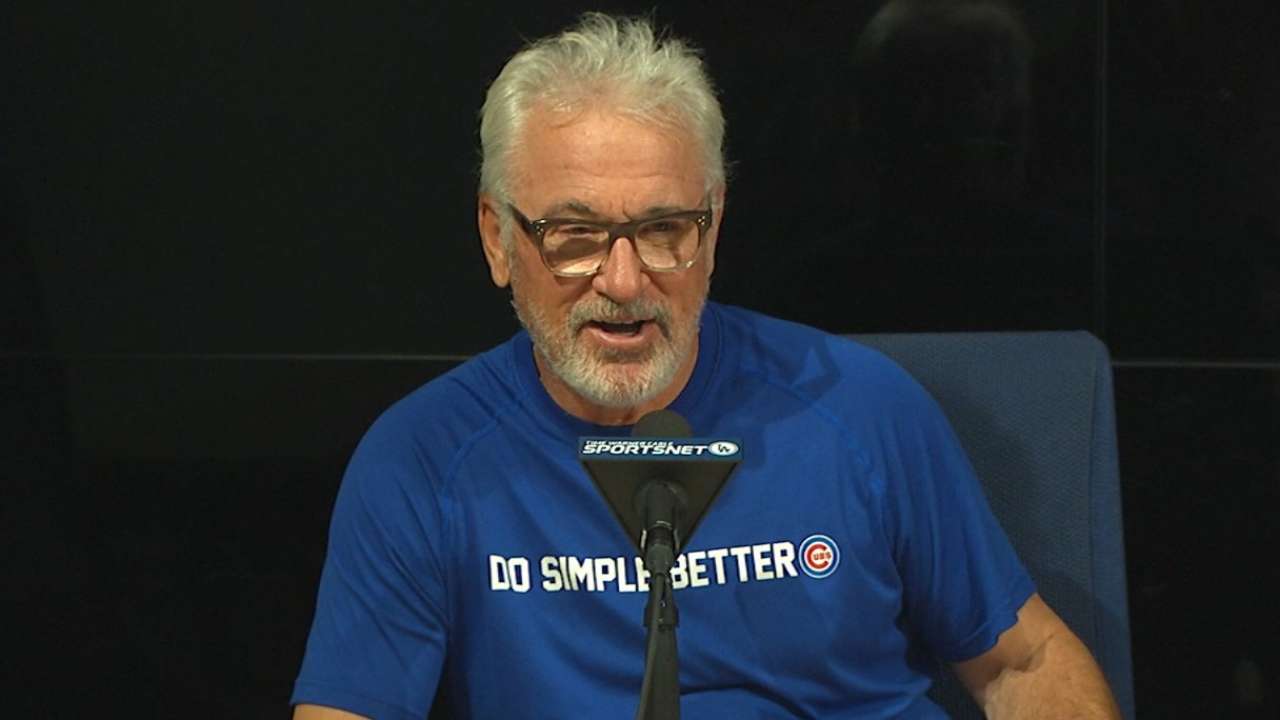 "That's when you see adjustments with hitters and you start see if the stuff is for real," Mendoza said. "You know, the third time through, are guys laying off that slider? And they weren't. That told me, and I started to think I should shift my focus to Jake. Because I didn't think it was going to change."
Now more history is in the books for Mendoza, and she said she welcomes the spotlight that comes along with it.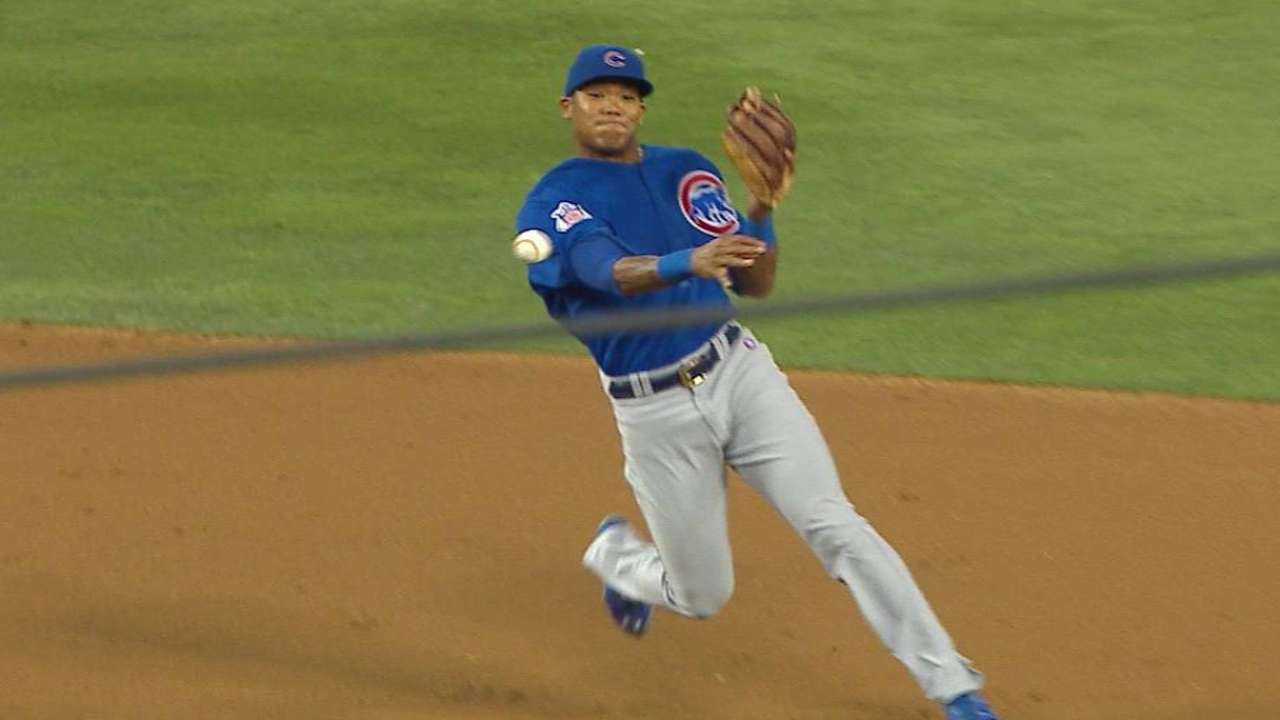 "I felt like Monday night allowed me to understand that this actually isn't different from any game I've done before," Mendoza said. "It's very comfortable."
There was one slight problem after Sunday's game, though.
"My phone is about to die," she said with a laugh. "My phone has blown up. I think everyone I know is reacting."
Doug Miller is a reporter for MLB.com. Follow him on Twitter @DougMillerMLB. This story was not subject to the approval of Major League Baseball or its clubs.