Castro: No doubt error ruling in no-no correct
LOS ANGELES -- Jake Arrieta took the end of his no-hitter on Sunday night into his own hands. His fastball touching 96 mph, his breaking balls snapping under the Dodgers' bats, the Cubs right-hander struck out the side in the ninth inning as the sun set on Chavez Ravine.
But for one key moment in the third inning of Arrieta's 2-0 masterpiece, everything depended on the official scorer. With one out, Kiké Hernandez smoked a slider from Arrieta straight at Starlin Castro at second base. The short-hop ate up Castro, and Hernandez reached safely.
"I thought it was a hit," Arrieta said.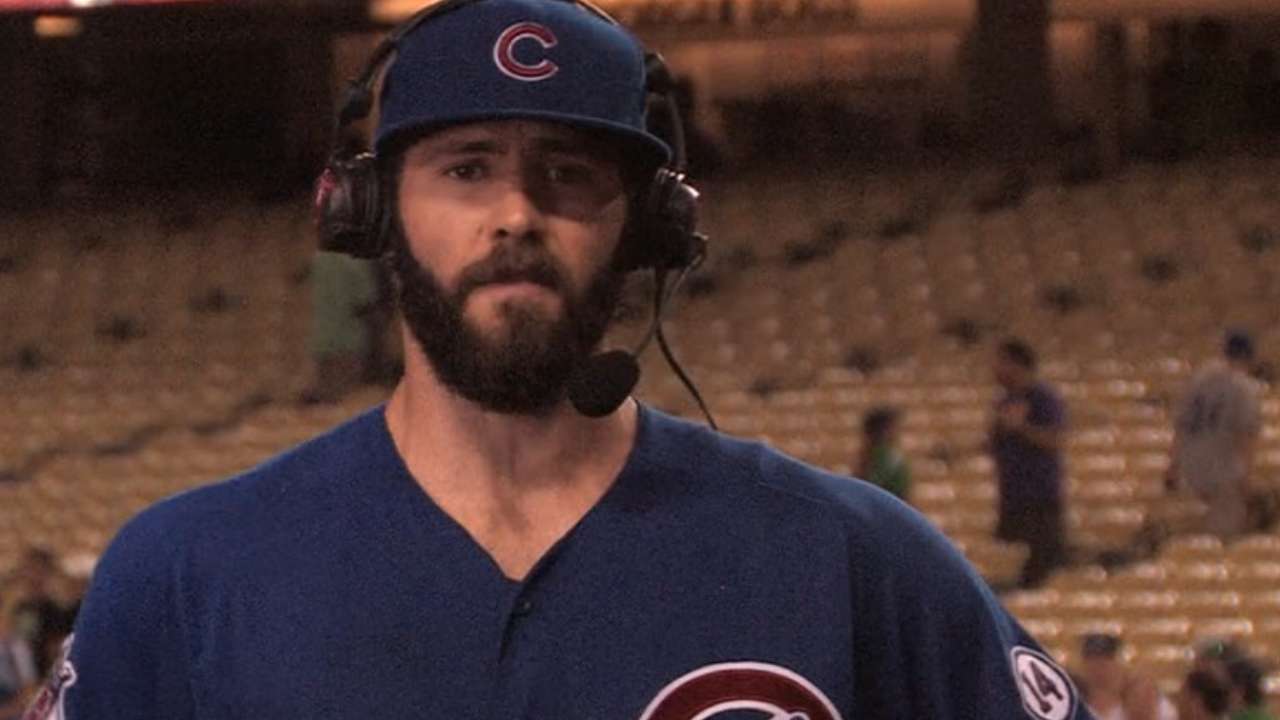 It was scored an error on Castro -- something Arrieta said he wasn't even aware of until a couple of innings later, when his no-hitter had started to take shape at Dodger Stadium.
"It's a tough call, but it's right at [Castro]," Cubs manager Joe Maddon said. "The scorekeeper didn't even flinch or hesitate -- it came up as an error. I give the guy credit for trying to do the right thing in that situation."
But Hernandez, like Arrieta, was surprised at the scorer's decision.
"Even Arrieta said in his postgame interview it should have been a hit," Hernandez said. "Whatever. I don't know what happened to [the scorer], what's going through his mind, thinking, 'Third inning of a no-hitter.' It happens.
"I know how this works. If we didn't get another hit, they weren't going to change it. [Arrieta] did a great job. He overmatched us tonight, threw a no-hitter, and they gave him the benefit of the doubt."
Dodgers manager Don Mattingly was surprised, too.
"If you really want my opinion, I think it's a hit," Mattingly said. "It's a moot point. Doesn't change the game."
One person, though, was adamant that the scoring was correct: Castro.
"If they put a hit, I'd tell them to switch it," Castro said after the game. "Because I was right on it. If it's backhand, it maybe can be a hit. But like that, it's right on me. That's an error. I didn't even move anywhere."
But the error wasn't the only play to preserve the no-hitter -- the Cubs had a few late-game web gems behind Arrieta. Castro made one, a sprinting grab on Carl Crawford's hard line drive up the middle to end the seventh, snaring the ball at the full length of his reach.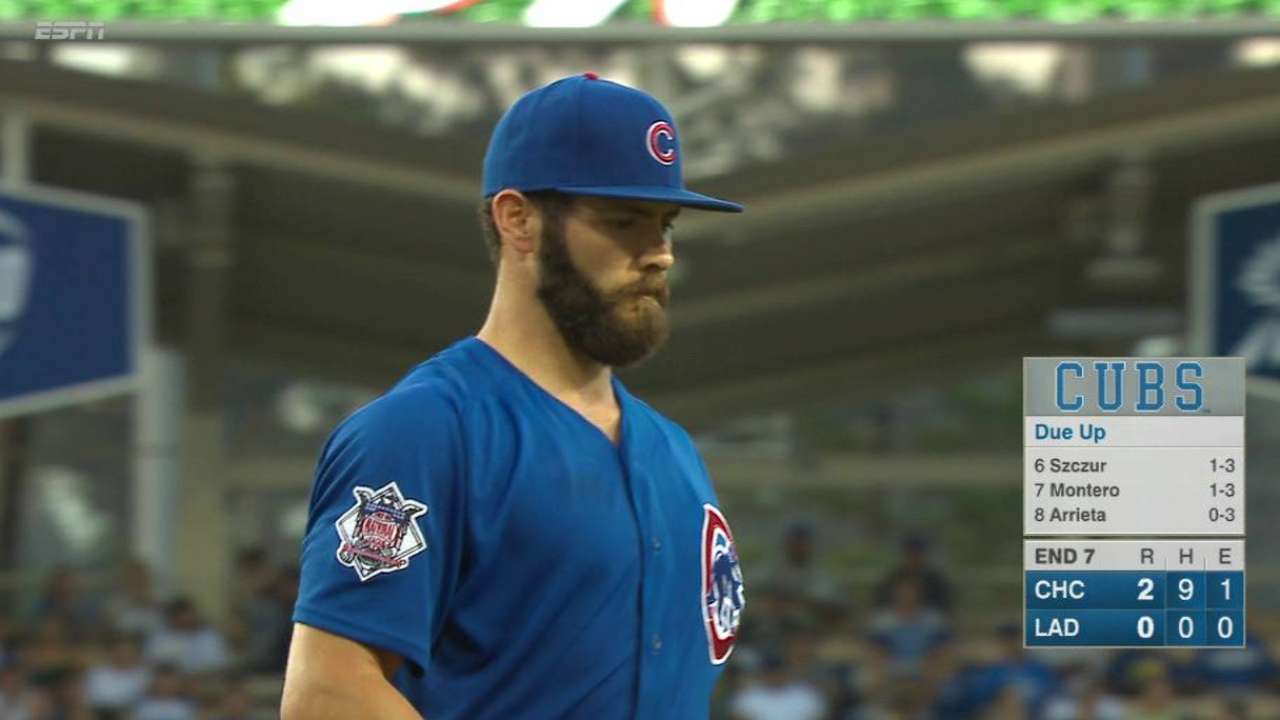 "We feel ready," Castro said. "We want every ball hit to us, and we try to make every play. Especially after five innings, we say, 'We got this.' And we have the feeling."
With two outs in the eighth, shortstop Addison Russell chipped in. Hernandez chopped a hard ground ball up the middle past Arrieta -- who flailed at it with his glove and missed -- but Russell was there to corral it and throw out Hernandez.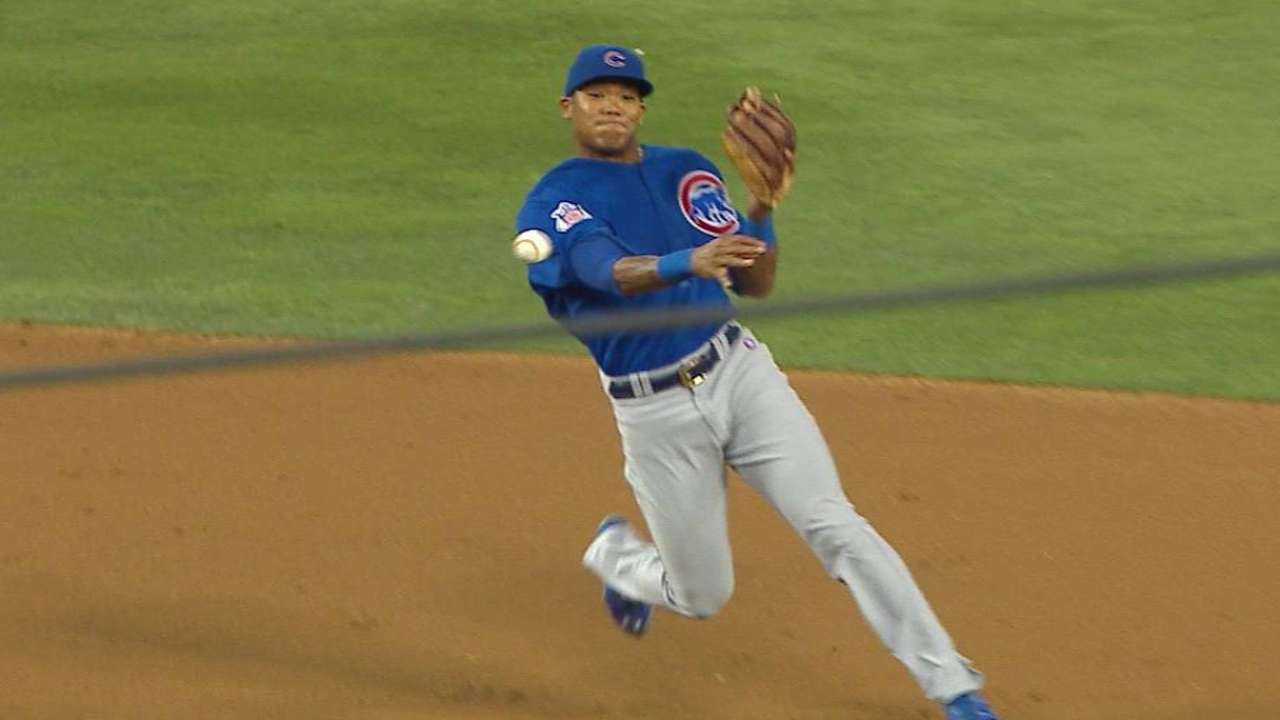 One final dominant inning later, Arrieta's first career no-hitter was in the books.
"I was asking Dan Haren and a couple of guys after the game, 'How did I get the last three outs?'" Arrieta said. "It's just one of those things where everything happens so fast."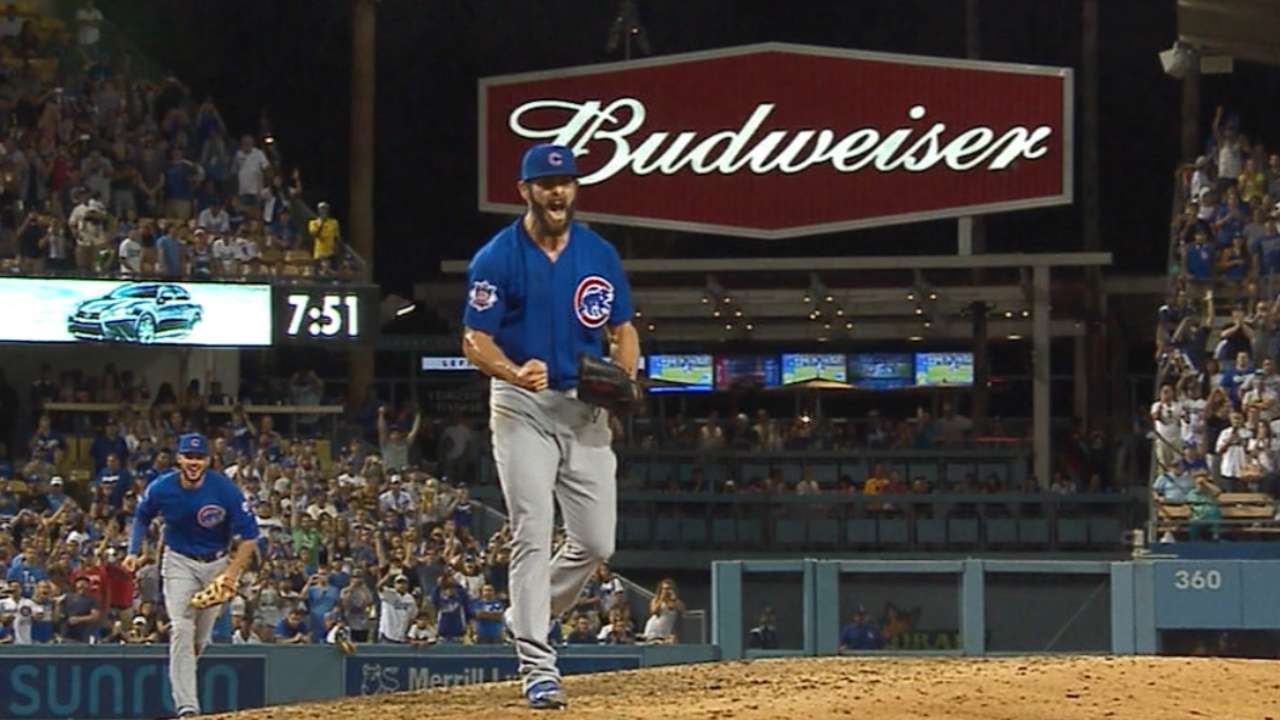 But Castro -- error scoring aside, defensive plays aside -- knew exactly how.
"He's nasty. Every time. It's unbelievable."
David Adler is an associate reporter for MLB.com. Follow him on Twitter @_dadler. This story was not subject to the approval of Major League Baseball or its clubs.