Miller's miscue one of three in tough setback
Errant throw on potential final out allows tying run to score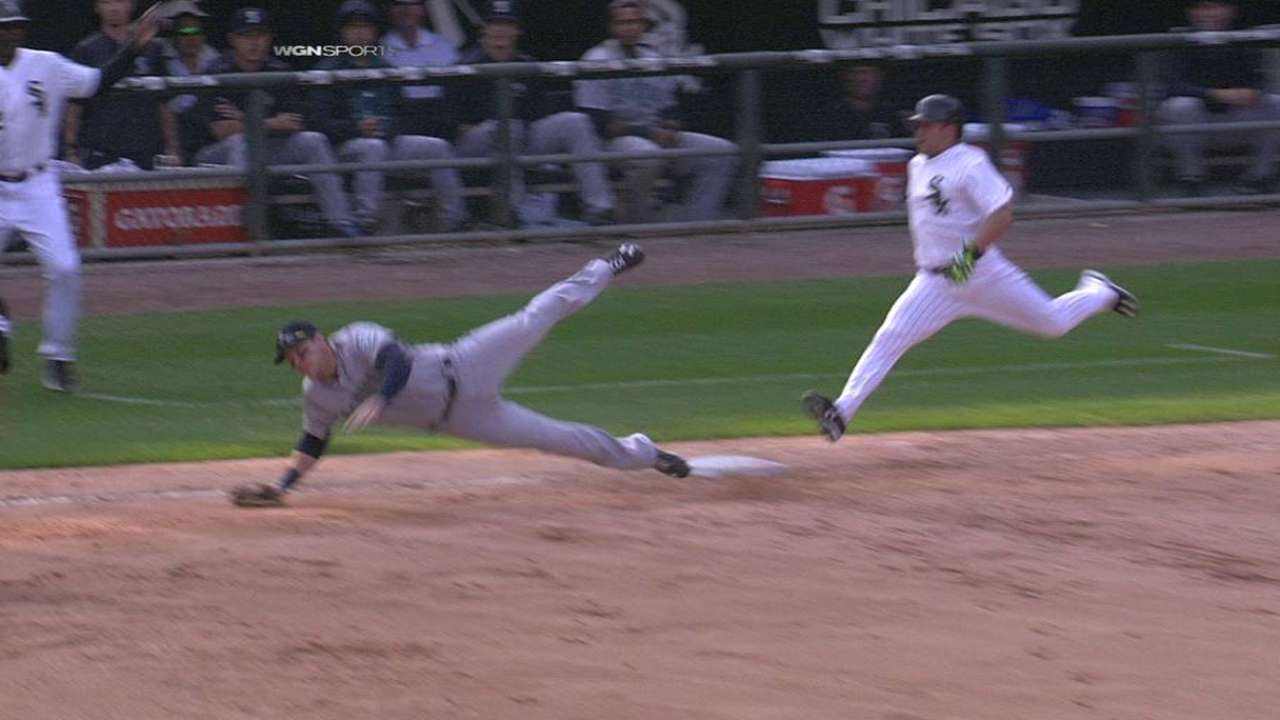 CHICAGO -- Brad Miller was in position to make the play at shortstop, getting down to cleanly field a routine ground ball off the bat of Carlos Sanchez. He stood up, planted his feet as he normally does, and fired a throw wide of first base.
And the moment it left his hand Miller knew he had missed first baseman Logan Morrison. His error ultimately cost the Mariners the lead and the win as they fell to the White Sox, 6-5, in 11 innings on Sunday.
With two outs in the ninth inning and Trayce Thompson on second base, Miller's throw went out of play.
"Obviously just trying to make the play and pulled the ball a little bit," said a subdued Brad Miller in the clubhouse. "It really wasn't even close. I had it secured. No rush, I just pulled it."
Added Mariners manager Lloyd McClendon: "It was just a bad throw. I don't know how you can analyze it any other way. It was a throw that pulled the first baseman off the bag. If it's a good throw, we win a ballgame."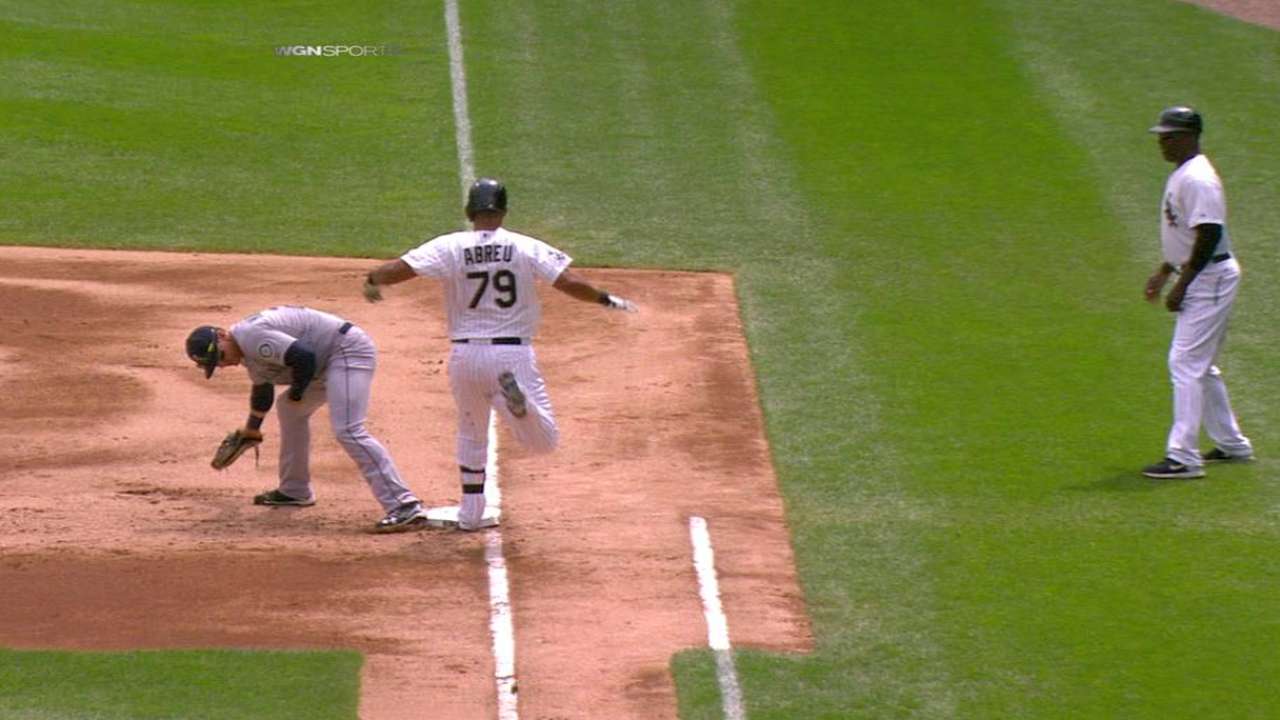 Miller has made 86 other starts at shortstop this season -- among the six different positions he has played -- and made a routine throw on the next play to end the inning.
"You have to come back and make the next play because [reliever] Carson [Smith] is out there battling," Miller said. "You put your teammates in a tough spot, but after it's done you gotta battle back and fight it, and stay in the game."
Miller's error was one of three on the day, the other two charged to Morrison. The first baseman's errors allowed a run to score in the first inning, when the Mariners had a chance to escape.
With Adam Eaton on first base and Jose Abreu up to bat, Morrison couldn't handle Edgar Olmos' pickoff throw, which allowed Eaton to reach third. He ultimately allowed Abreu to reach on an error after he didn't touch the bag while receiving Miller's throw.
"He couldn't tell where the ball was," McClendon said. "He had no idea where the ball was. Once he found it, he was trying to get to first. He couldn't find the bag."
Eaton scored on the error, leaving Olmos to face three more batters in the inning.
"It can't happen, but it did," Morrison said. "I don't know what to tell you."
Greg Garno is an associate reporter for MLB.com. This story was not subject to the approval of Major League Baseball or its clubs.