MLB.com Columnist
Fred Zinkie
Ortiz projected to heat up at the plate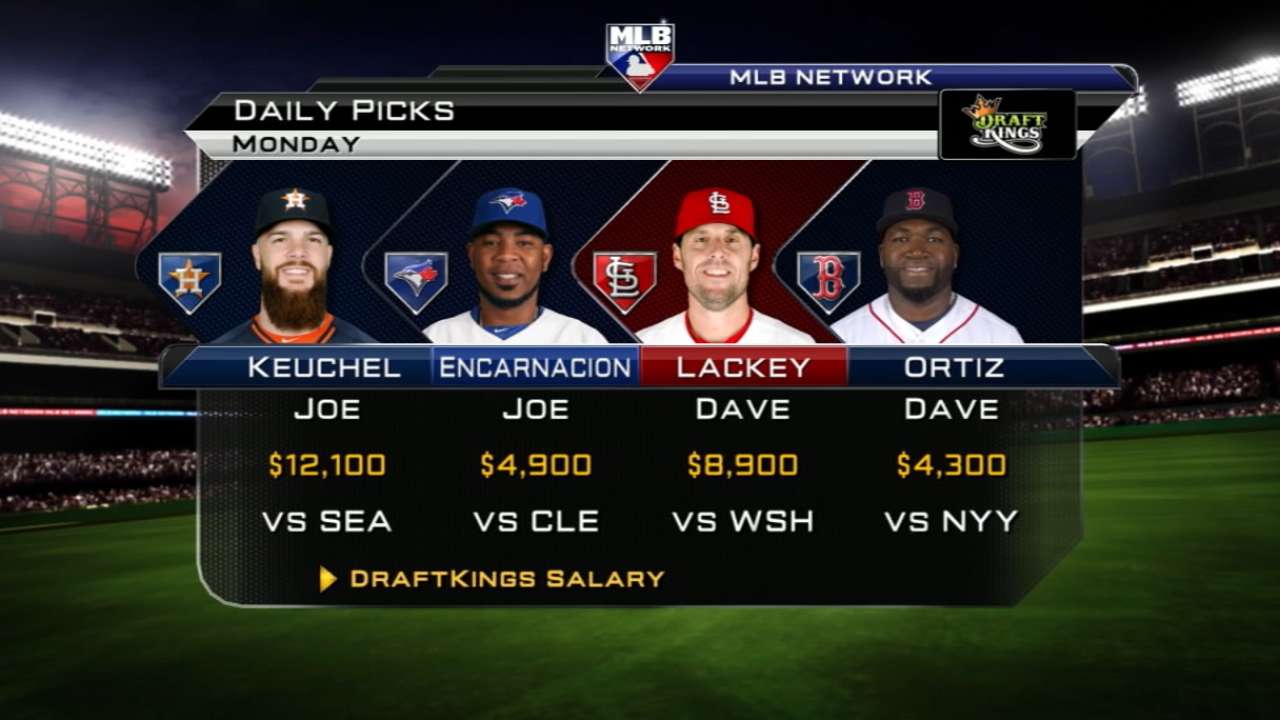 Welcome to DraftKings fantasy baseball, the Official Daily Fantasy Game of Major League Baseball.
The players listed below could provide difference-making stats for DraftKings participants on Monday.
David Ortiz (Red Sox): The slugger could rip a round-tripper or drive in multiple runs when he brings his impressive career .293/.397/.576 slash line against right-handers into a matchup with Yankees righty Ivan Nova (lifetime 4.23 ERA, 1.39 WHIP). After a slow start to the season, Ortiz has hit .302 with 21 homers and 56 RBIs since June 11.
Evan Longoria (Rays): The third baseman has long fared best vs. left-handers, against whom he has registered a lifetime .921 OPS (.799 vs. righties). Longoria could excel when he vacates his pitcher-friendly home park and travels to offense-inducing Camden Yards to meet up with Orioles southpaw Wei-Yin Chen (4.25 FIP in 2015).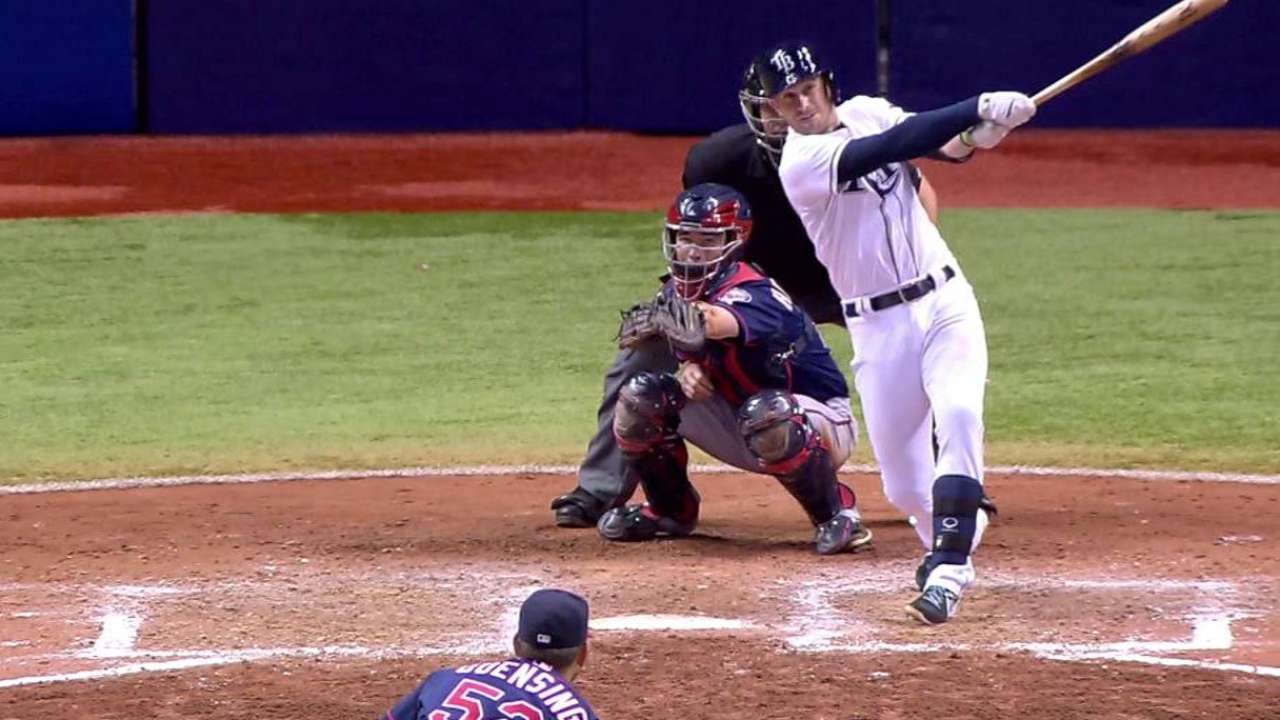 Logan Forsythe (Rays): Hitting .275 with 15 homers and nine steals across 507 plate appearances, the second baseman has been a cost-effective option at a premium position in many 2015 DraftKings contests. Forsythe will be primed to produce when he puts his lifetime .815 OPS against left-handers (.624 vs. righties) on the line vs. Chen at Baltimore's hitter-friendly venue.
Yoenis Cespedes (Mets): Cespedes is on a roll -- he has hit .297 with eight homers and 18 RBIs in his past 16 games -- and he could continue to get the job done at the plate when he faces Phillies right-hander Jerad Eickhoff on Monday. Eickhoff will be making his third Major League start after posting a career 4.14 ERA in the Minors. Cespedes owns an .805 OPS vs. righties (.771 against lefties) during his big league tenure.
Curtis Granderson (Mets): With a lifetime .862 OPS vs. right-handed pitchers (.691 vs. lefties), Granderson could have considerable success Monday against the inexperienced Eickhoff. Notably, the outfielder has notched a .929 OPS since the All-Star break this season.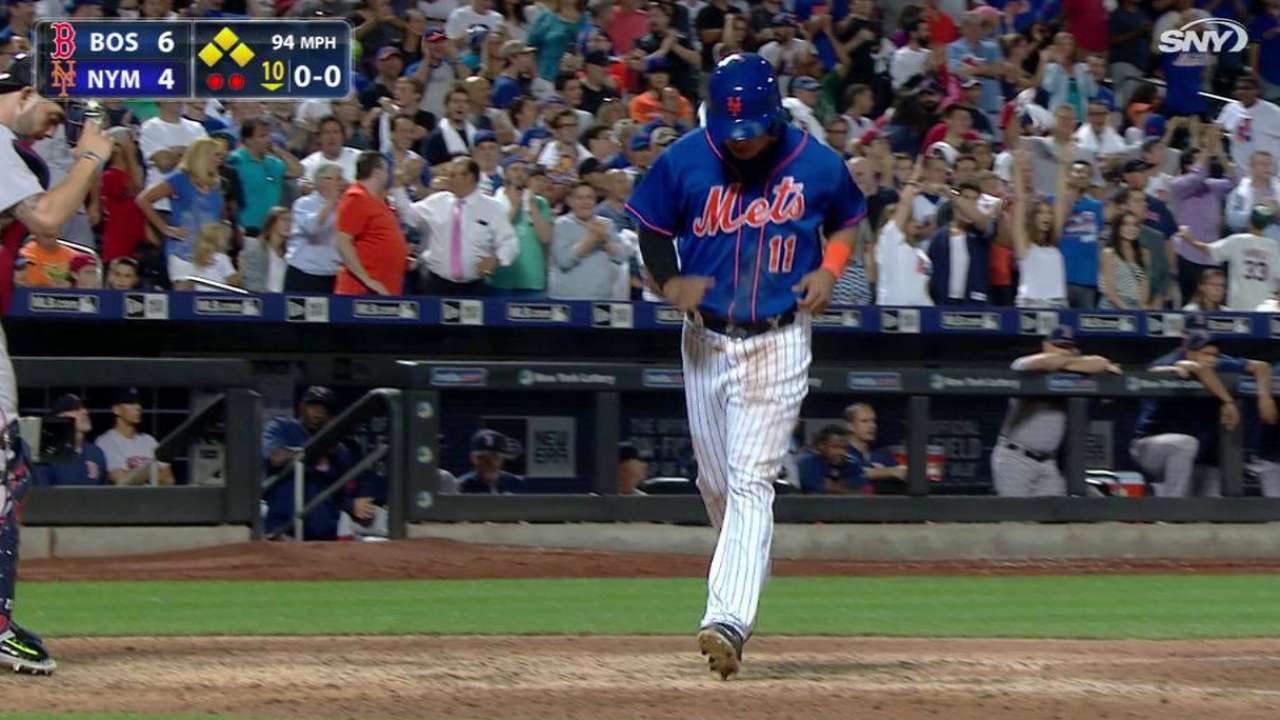 Alex Rodriguez (Yankees): Rodriguez has been a factor in many DraftKings contests this season, as he has produced 26 homers with 69 RBIs. Possessing balanced career splits that include a .941 OPS vs. lefties, Rodriguez could be a driving force for the Yankees' offense against Red Sox southpaw Eduardo Rodriguez.
Jhonny Peralta (Cardinals): With 16 homers and 58 RBIs across 485 at-bats, the shortstop has been among the most productive players at his premium position this season. Peralta could thrive when he brings his lifetime .796 OPS against left-handers (.743 vs. righties) into a matchup with Nationals southpaw Gio Gonzalez (4.11 ERA, 1.48 WHIP in 2015).
Stephen Piscotty (Cardinals): Hitting .344 across 125 at-bats since joining the Cardinals on July 21, the rookie outfielder has been a cost-effective option in many recent DraftKings contests. Piscotty may drive in multiple runs when he brings his 1.006 OPS against left-handers (.935 vs. righties) into a matchup with Gonzalez.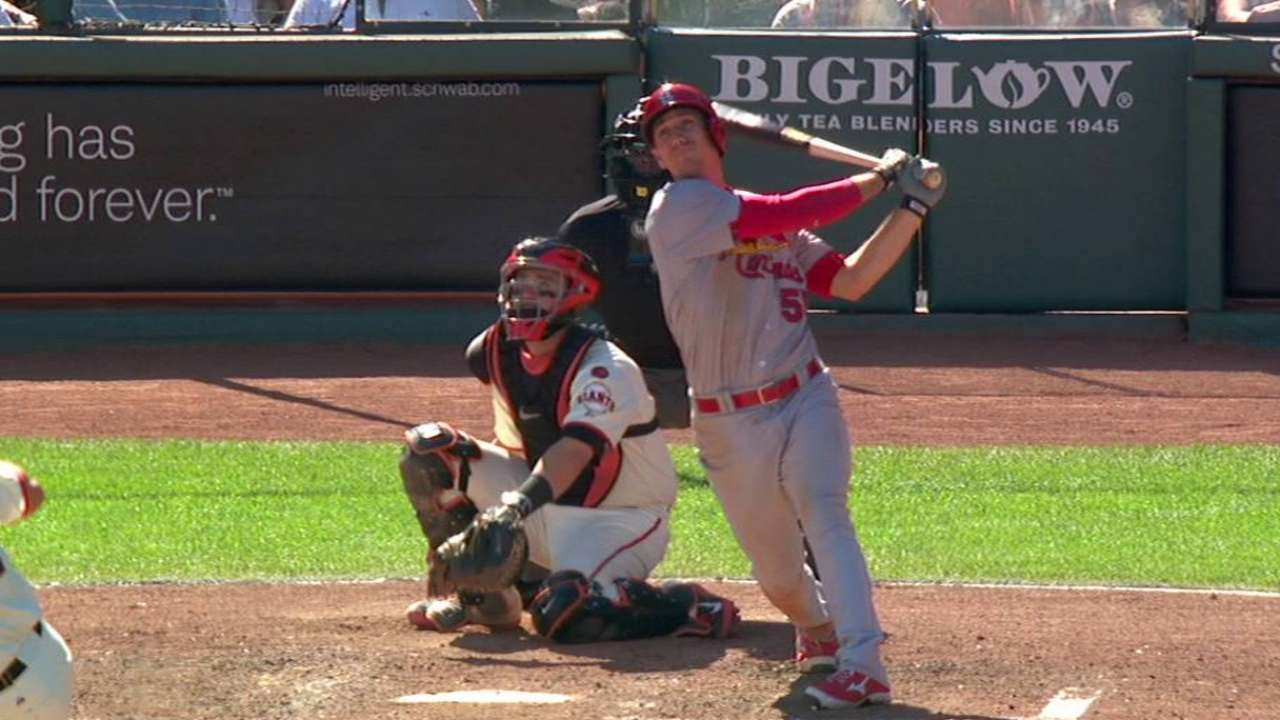 Paul Goldschmidt (D-backs): Goldschmidt does his best work against left-handers, but he also owns an impressive lifetime .289/.384/.509 slash line against righties. The first baseman -- who is hitting .326 with 26 homers and 20 steals across 567 plate appearances this season -- could be worth a major expenditure in DraftKings contests when he travels to homer-happy Coors Field to face righty Chad Bettis (career 5.70 ERA, 1.60 WHIP).
David Peralta (D-backs): Hitting .359 with five homers and 29 RBIs across 131 at-bats since the All-Star break, Peralta has been a major factor in many recent DraftKings contests. The outfielder will be poised to produce when he brings his lifetime .878 OPS against right-handers (.607 vs. lefties) into a matchup with Bettis (4.69 ERA, 1.40 WHIP in 2015) and a Rockies bullpen that sits last in baseball with a 4.91 ERA.
Nolan Arenado (Rockies): In his career, the third baseman has fared best when facing left-handers (.287/.350/.493 slash line) and when working at his hitter-friendly home park (.300/.338/.534 slash line). Arenado could have a major impact in DraftKings contests when he hits at home against D-backs southpaw Robbie Ray (career 4.89 ERA).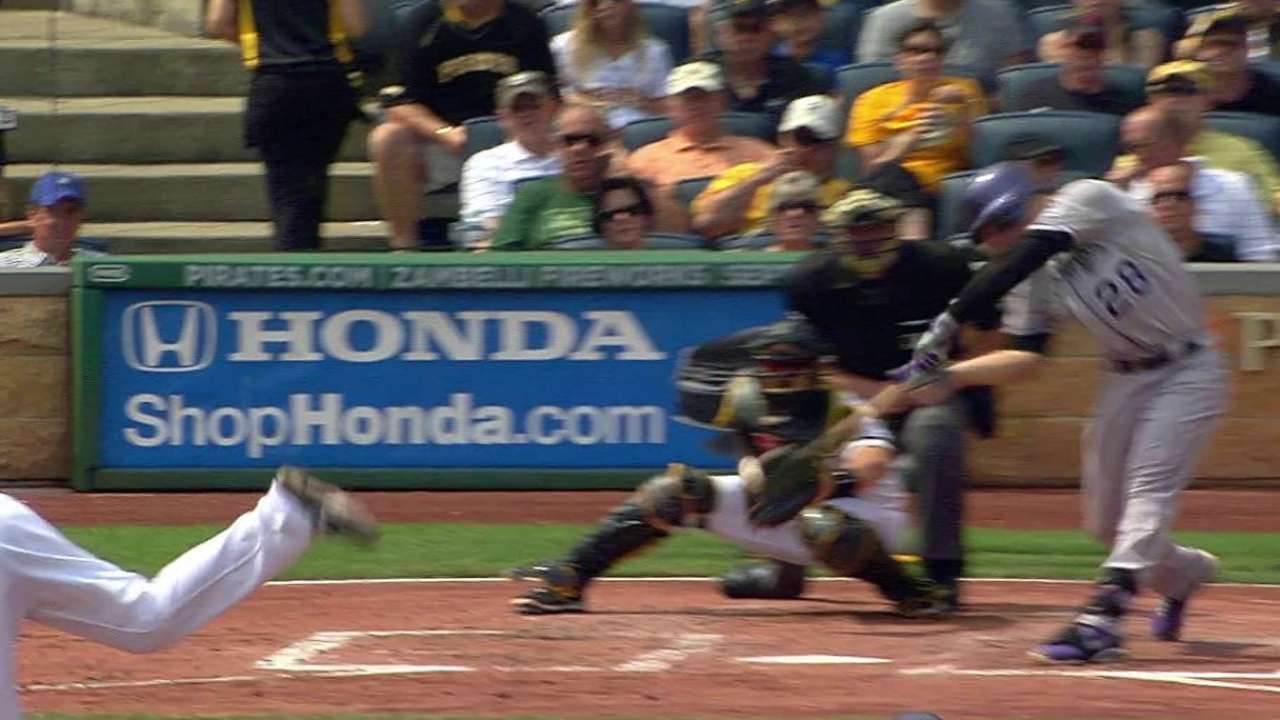 David Price (Blue Jays): With a season-to-date 2.42 ERA and a 1.08 WHIP, the left-hander continues to be one of the most dominant pitchers in baseball. Price has the skills to post a difference-making total in DraftKings contests when he faces the Indians on Monday.
Colby Lewis (Rangers): DraftKings participants who look beyond Lewis' career 4.77 ERA could find an economical second starter on Monday when the Rangers face the Padres at pitcher-friendly Petco Park. San Diego's lineup -- which ranks 27th in baseball with a .683 OPS vs. righties -- includes several right-handed sluggers. In his career, Lewis has handled righty batters to the tune of a .726 OPS (.817 OPS allowed to lefty hitters).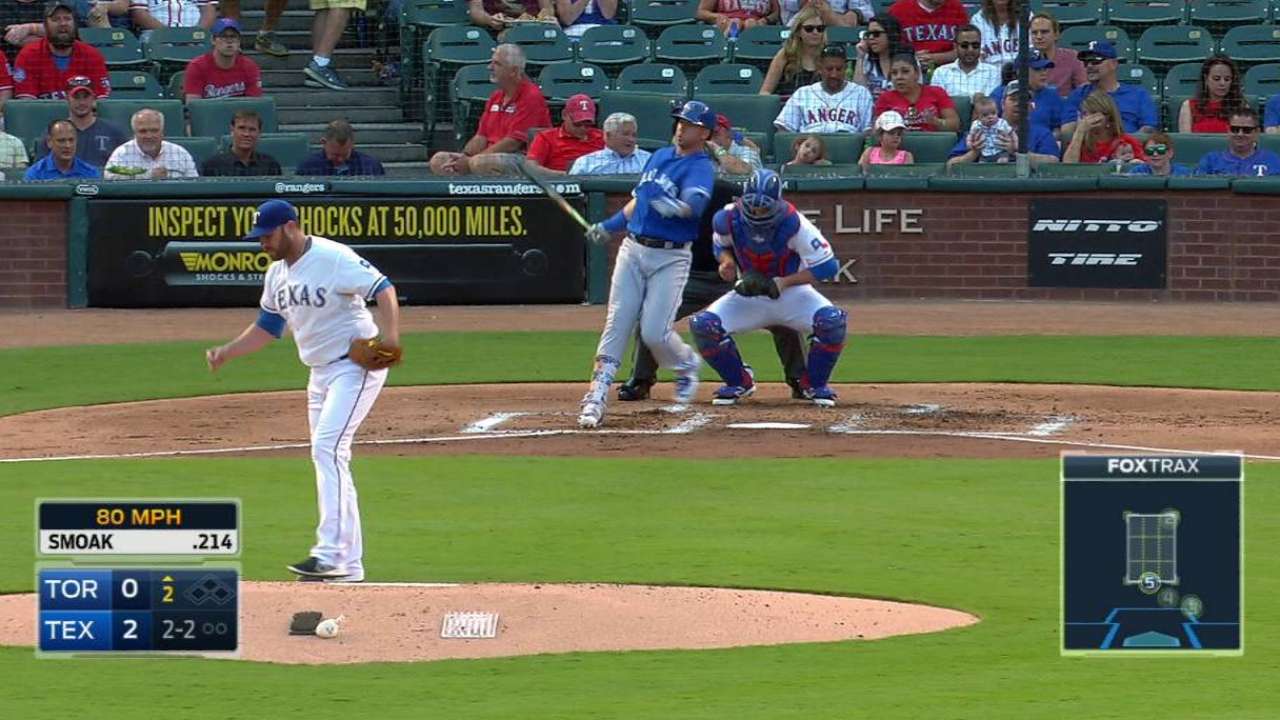 Hector Santiago (Angels): With a 3.13 ERA and 138 strikeouts in 149 2/3 innings this season, the left-hander has been a productive starter in many 2015 DraftKings contests. Santiago could compile quality frames when he visits pitcher-friendly O.co Coliseum to face an A's lineup that sits 22nd in the Majors with a .688 OPS vs. southpaws.
All statistics are accurate through the completion of Saturday's games.
Fred Zinkie is the lead fantasy baseball writer for MLB.com. Follow him on Twitter at @FredZinkieMLB. This story was not subject to the approval of Major League Baseball or its clubs.