Bastardo stays sharp with 2 strong innings
Pirates lefty records 5 strikeouts in late relief vs. Rockies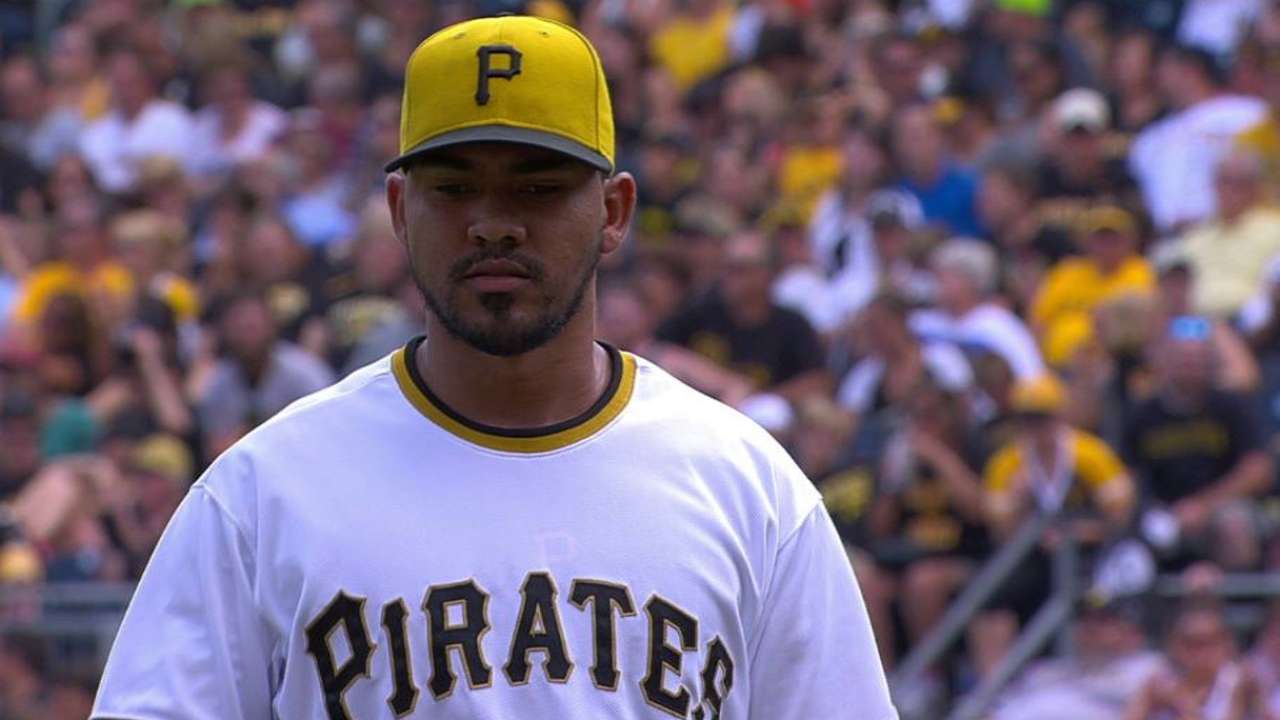 PITTSBURGH -- One of the bright spots for the Pirates in Sunday's 5-0 loss to the Colorado Rockies was left-handed reliever Antonio Bastardo, who tossed two scoreless innings and recorded five strikeouts.
"Our relievers have taken it to heart about keeping the game where it is," Pirates manager Clint Hurdle said. "If they come in and it's tied, behind, ahead, trying to give the ball to the guy that comes in behind them in a better spot. Bastardo was able to spot up two innings for us today, make pitches. He struck out five, he was very effective, very efficient."
Bastardo allowed one hit and walked one across the seventh and eighth innings, taking over for starter Charlie Morton.
After struggling early this season, Bastardo (4-1, 3.27 ERA) has pitched well recently. He has allowed just three runs in his last 17 games, and has a 1.46 ERA across 13 appearances in August.
The 29-year-old lefty has made 51 appearances for the Pirates this season, compiling 48 strikeouts over 44 innings. He was acquired in an offseason trade from Philadelphia, where he had a 3.72 ERA in 275 games from 2009-14.
"You look at Bastardo's volume of work in Philadelphia, he pitched late," Hurdle said. "More than anything we've asked him to do some different things, and I think there was a period of transition for him and he's in. He wants the ball, he wants to pitch, he wants to be involved, and he's gotten better as the season's come along."
George Von Benko is a contributor to MLB.com. This story was not subject to the approval of Major League Baseball or its clubs.