Holland's gem gives Texas hope for stretch run
Starter in vintage form with three-hit shutout of Orioles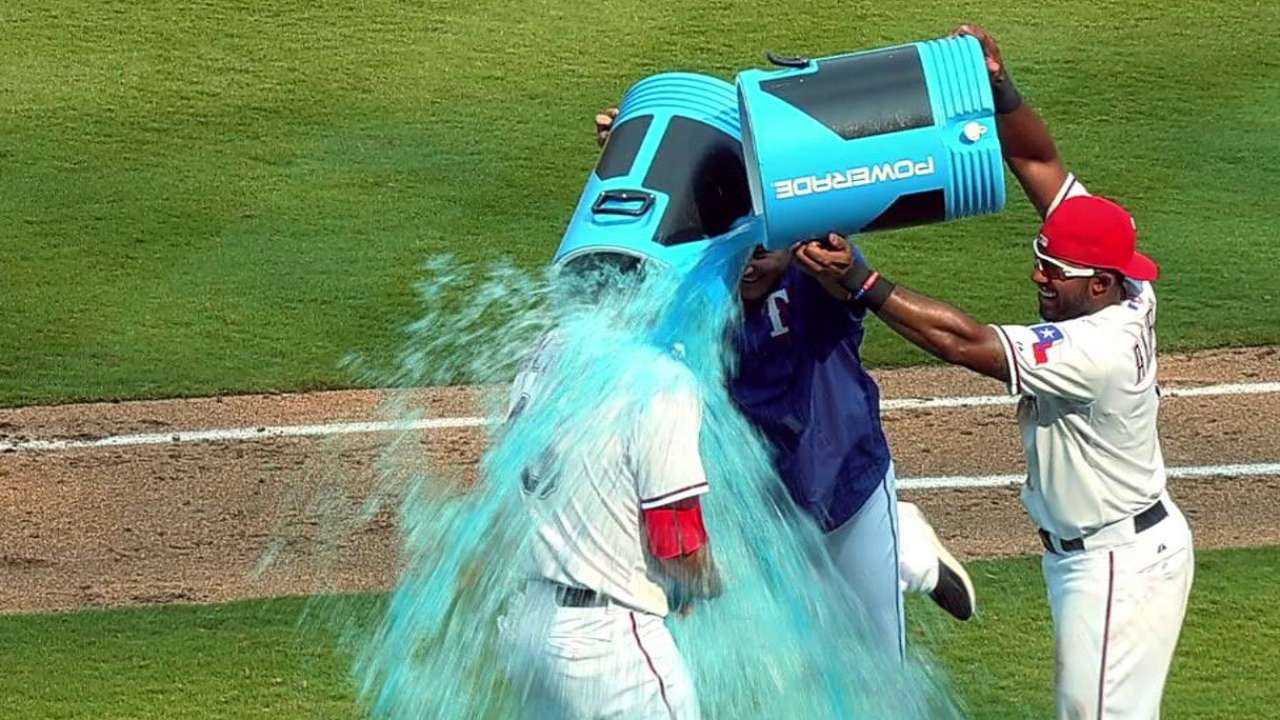 ARLINGTON -- It may be tempting right now for the Rangers to imagine where they'd be in the standings if Derek Holland had been with them the whole season.
Had he been healthy and made another 20-something starts like he did Sunday in a 6-0 victory over the Orioles, the Rangers might well be leading the American League West right now.
As it is, they're only three games out, having picked up a game in the standings Sunday thanks to Holland's commanding three-hit shutout, the eighth of his career.
Holland struck out 11 -- all nine Orioles batters, in fact -- and didn't issue a walk. He retired the final 14 batters in a row. He attributed some of his dominance to watching Cole Hamels and Martin Perez earn victories the previous two nights in the first two games of the Rangers' three-game sweep of Baltimore.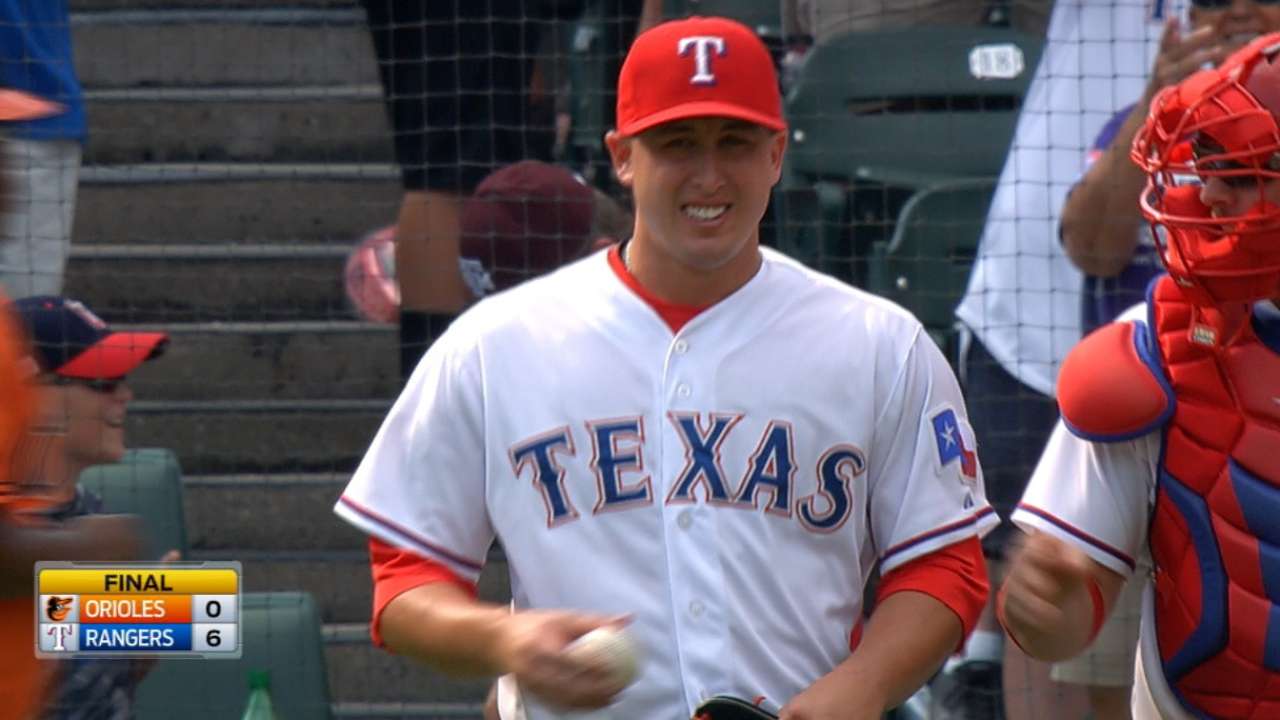 "The main thing was just to try to keep the defense on their toes," Holland said. "I got to watch Martin and Cole go at it, I watched that and used that with my game plan as well. Execution was big -- I executed all my pitches, the defense was making some outstanding plays for me and the offense put up the runs for me."
Holland ultimately needed 116 pitches to finish the game, and his last was a two-strike slider that fooled Chris Davis so badly that Davis' bat slipped out and helicoptered into the grass past first base. The bat hung in the air so long it seemed to distract Rangers fans from the strikeout.
"I noticed it was kind of quiet, they were watching the bat and I was like, [catcher Chris Gimenez] has the ball right now, why isn't anybody getting excited?" Holland said. "He was looking for the fastball and I got him with that."
After the bat landed and Gimenez began celebrating, Holland got his delayed applause.
"I felt bad for him, it was kind of anticlimactic," Gimenez joked.
Holland has only made three starts this season since the home opener on April 10, when he pitched one inning and left the game with a shoulder injury. As unfortunate as the injury was for Holland, it was made worse by the fact that he was limited to five starts the previous season because of a knee injury.
It took Holland four months and four rehab starts in the Minors before he was able to return to the Rangers' rotation on Aug. 19. In two starts prior to Sunday, he allowed six runs in 12 1/3 innings. Sunday's shutout was his first since 2013.
"It was kind of sad and disappointing that he has been hurt the last couple years and not able to pitch," Rangers third baseman Adrian Beltre said. "We all know how much he loves to be out there. It's nice to have him back healthy and doing what he did today. … He was terrific."
Dave Sessions is a contributor to MLB.com. This story was not subject to the approval of Major League Baseball or its clubs.