De La Rosa heats up, cools off Pirates
Lefty stifles Bucs, apologizes for emotional outburst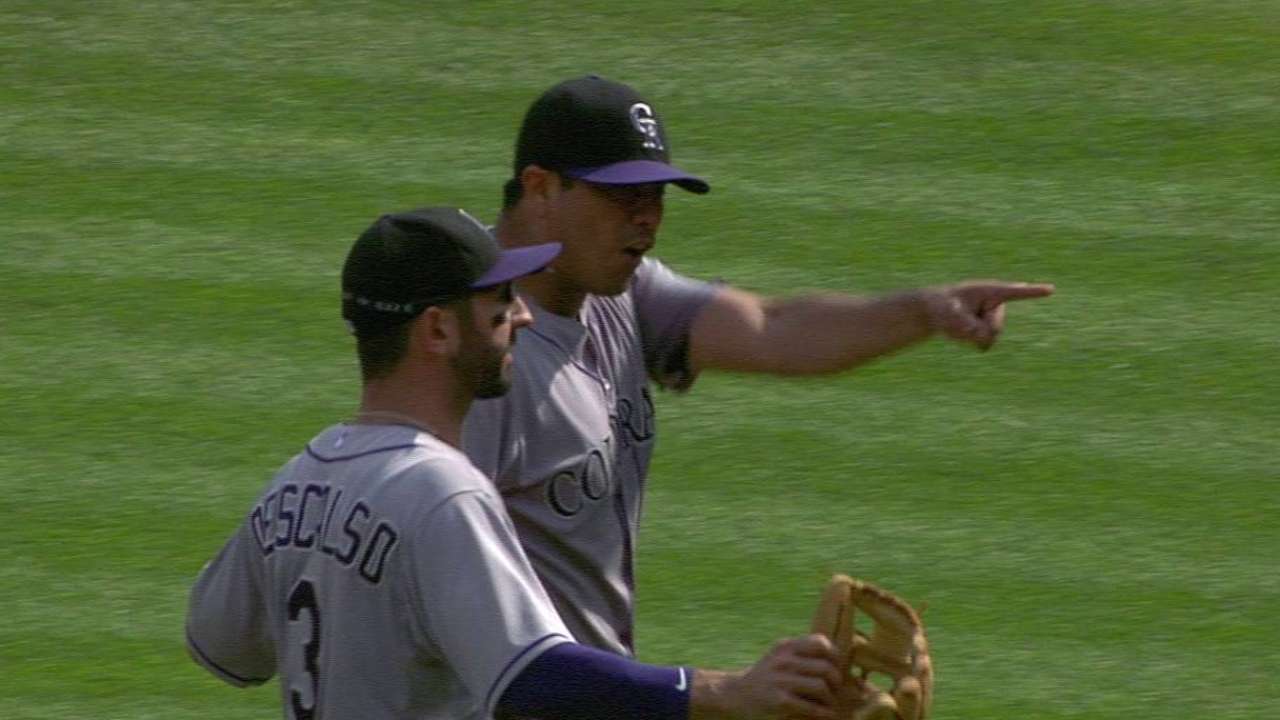 p>PITTSBURGH -- With the exception of how his day ended, Sunday's 5-0 victory over the Pirates at PNC Park was a highlight afternoon for Rockies left-hander Jorge De La Rosa.
"Everything was working," said De La Rosa, who held the Pirates to four hits and struck out seven over six-plus innings in just the fourth shutout of the season for Rockies pitching. "I didn't have my best fastball. But I mixed my pitches."
But, nearing his pitch ceiling, De La Rosa gave up a seventh-inning leadoff double to Aramis Ramirez. Only then did De La Rosa's performance go sideways.
De La Rosa (8-6, 4.40 ERA) used body language to express displeasure with home-plate umpire Jeff Nelson's call on the second pitch to Francisco Cervelli. Nelson had a gesture of his own, waving to say the pitch was outside. Cervelli would walk on four pitches. De La Rosa yelled at Nelson, earning an ejection as manager Walt Weiss was emerging from the dugout to remove him at 93 pitches.
On his way to the showers, De La Rosa made the bat rack a casualty, but later he was apologetic.
"Those were strikes, but you can't do all those things to the umpire," De La Rosa said, smiling.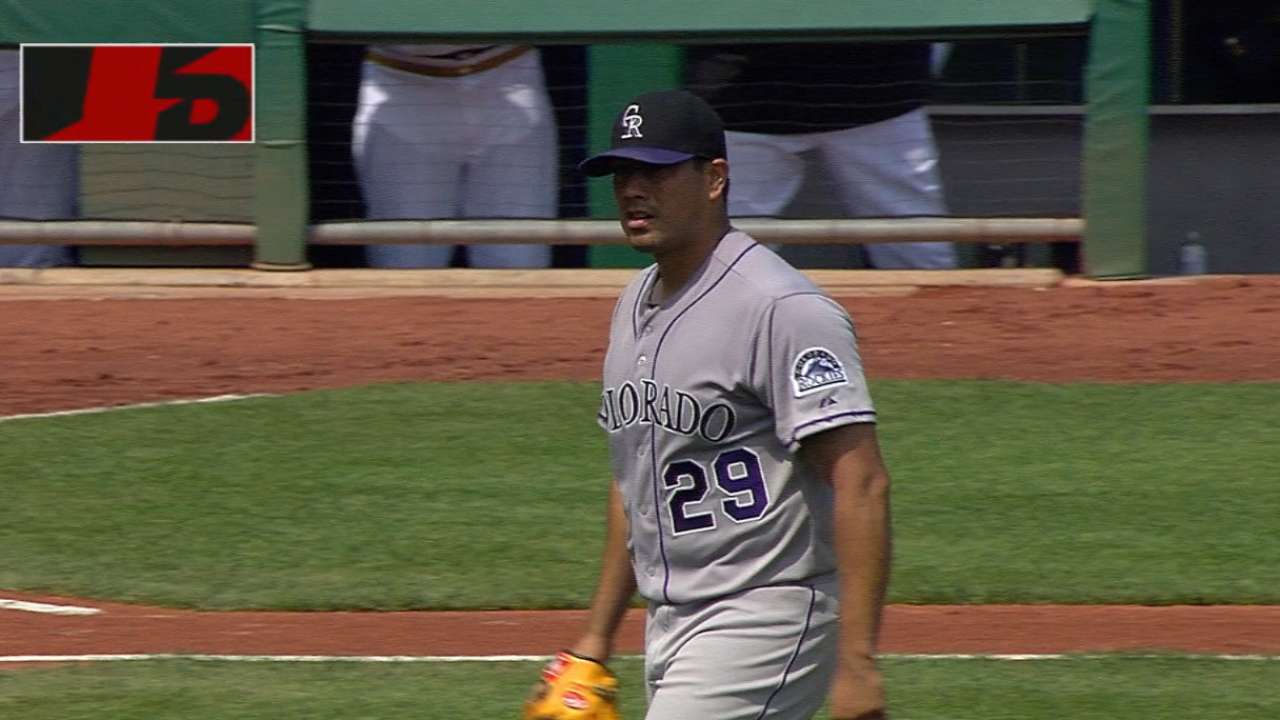 His fastball might not have been its sharpest, but it was useful.
"I thought he used his fastball better today, to help get them off that changeup," Weiss said. "The mix worked well for him, too."
A slow starter in recent years, De La Rosa is 8-4 with a 3.66 ERA since May 16, so the year has held form. The only difference has been his increased success on the road more than at Coors Field, where he is 76-51 with a 4.26 career ERA. This year, he is 6-4 with a 3.22 ERA in 12 road starts and 2-2 with a 5.91 ERA in 11 home starts.
"I don't know -- I was pitching really well the past few years in Denver, but I don't know what happened this year," said De La Rosa, the Rockies' career wins leader at 77. "I'm thinking too much when I pitch there, putting too many things in my head."
Before his heated exit Sunday, De La Rosa pitched with a clear head.
"He just stayed out of the middle of the plate, added and subtracted velocity and spin," said Pirates manager Clint Hurdle, the Rockies' skipper when De La Rosa was obtained in a 2008 trade from the Royals. "It's what he does, and the record's indicative of it. I've seen this guy pitch for years. He channels your discipline, and he didn't leave us a lot of hittable pitches."
Thomas Harding is a reporter for MLB.com. Follow him on Twitter @harding_at_mlb, and like his Facebook page. This story was not subject to the approval of Major League Baseball or its clubs.