Loney plays brief but crucial role in victory
Rays first baseman comes off bench in eighth, gets job done with defense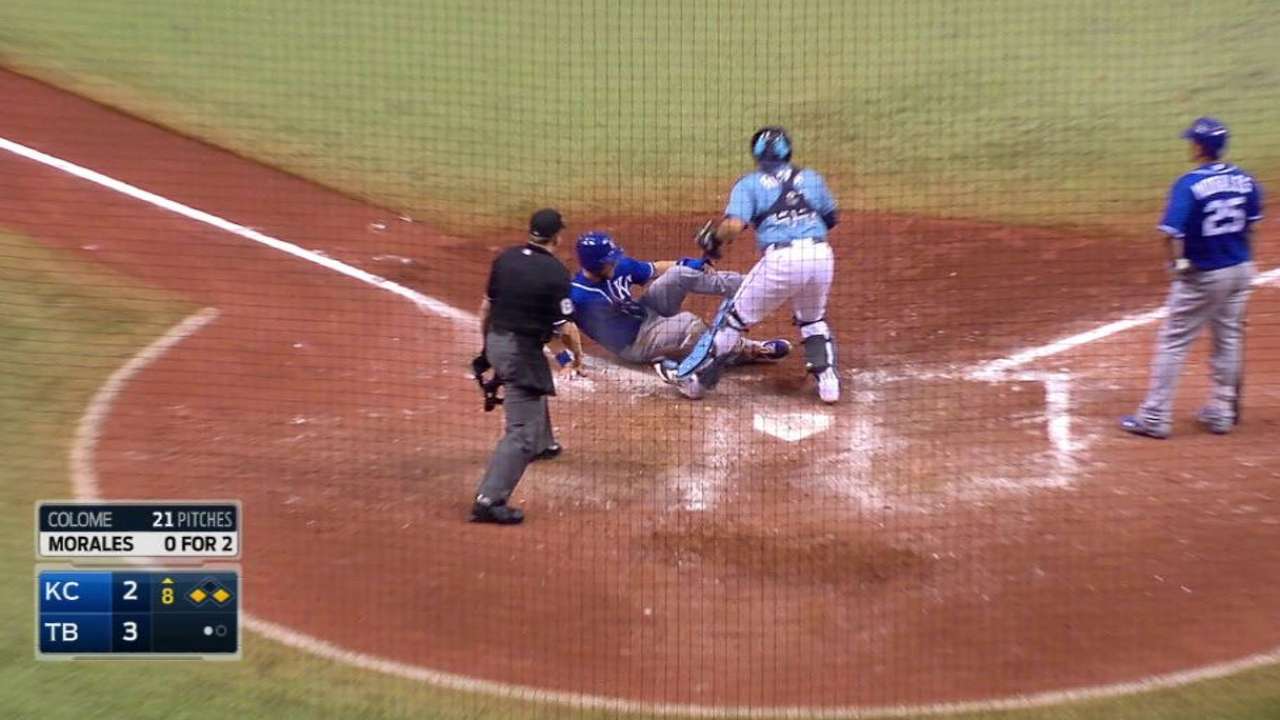 ST. PETERSBURG -- James Loney only played two innings during the Rays' 3-2 win on Sunday in the series finale against the Royals, but when he looked up from his locker in the home clubhouse at Tropicana Field, he glanced around and saw a swarm of reporters start hovering in his direction.
"Sometimes I play the whole game and don't do anything," Loney joked.
In the final game of a six-game homestand Loney only got one at-bat -- he popped out -- but his defense made him one of the most important players in helping Tampa Bay avoid a season sweep at the hands of the Royals, who have the best record in the American League.
"Those plays Loney made," manager Kevin Cash said, "basically secured the win, saved the ballgame. Tremendous plays."
Loney entered as a defensive replacement for outfielder Joey Butler after the seventh inning and moved to first base, pushing Daniel Nava into left. The first ball hit his way came with one out in the eighth and runners on the corners. Kendrys Morales bounced a ball down to Loney, who stepped in front of the bag and fielded the ball while straddling the line. Thinking the ball went foul, Morales stopped a few steps outside the batter's box as Ben Zobrist ran home from third base.
Loney fired home and Rene Rivera tagged Zobrist. The catcher looked up and saw Morales still standing near home. Rivera's second tag ended the inning and kept Tampa Bay ahead, 3-2.
"I thought it was fair. I wasn't looking down at the line," Loney said. "I'm just trying to get ready to throw it and I didn't hear anything."
Said Rays outfielder Kevin Kiermaier: "Finally it felt like a little bit of luck was on our side."
Loney's second and final chance was far less controversial.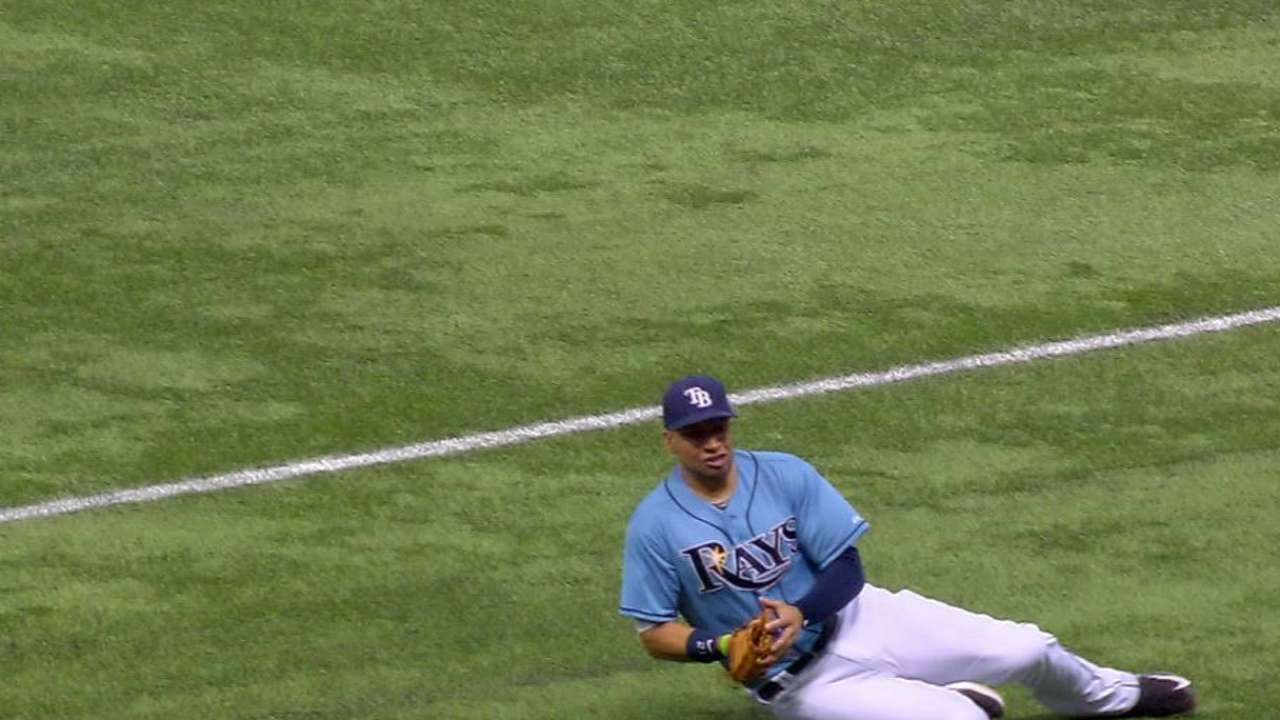 The Royals were down to their final two outs with Paulo Orlando at the plate in the top of the ninth inning. The outfielder popped a Brad Boxberger fastball into foul territory. Loney raced back and toward the seats along the first-base line. The popup wasn't hit very high or far, but far enough that Loney needed to make a sliding basket catch to cover up the last bit of ground.
The next batter, Omar Infante, fired a soft line drive to center, which Kiermaier tracked down to end the game.
"That's just Loney going out there doing Loney things," Kiermaier said. "Flashing the leather."
David Wilson is a contributor to MLB.com. This story was not subject to the approval of Major League Baseball or its clubs.