Tribe shows spark in AL Wild Card race
Club sweeps five-game homestand, but taking things one game at time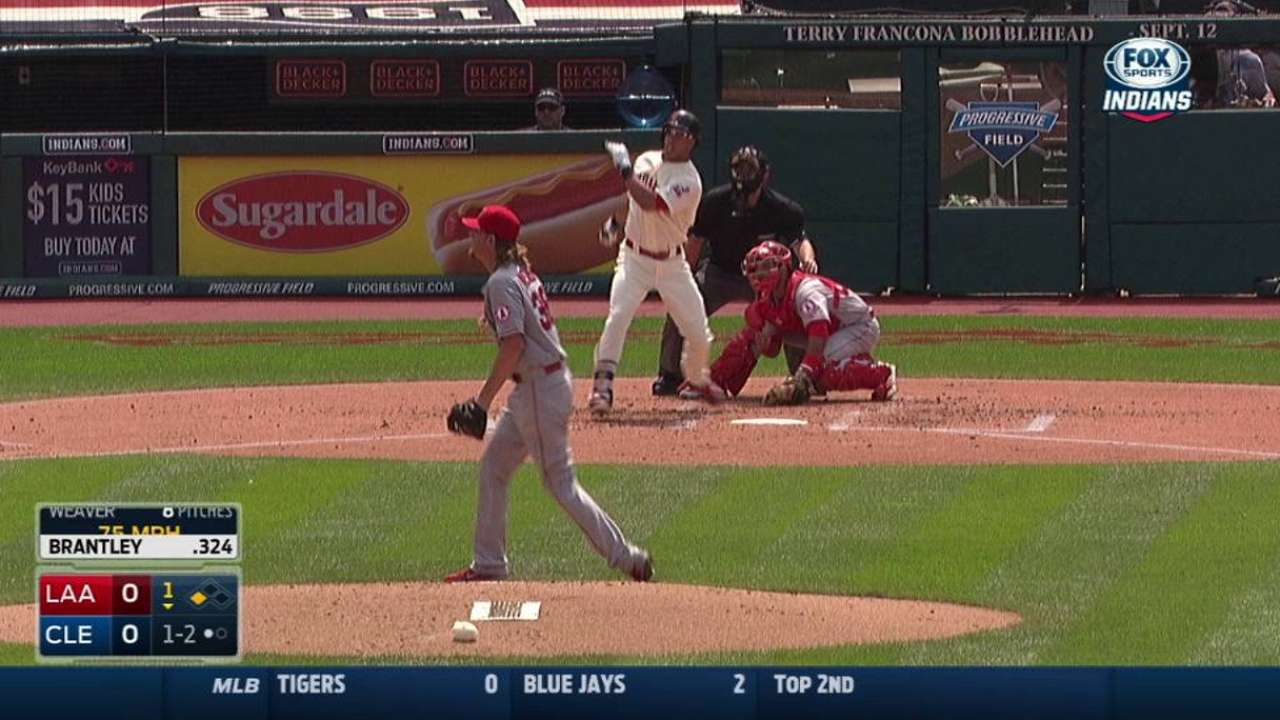 CLEVELAND -- The Indians are accomplishing goals that have eluded them for much of the season.
Like winning at home, for instance. Before this most recent five-game homestand sandwiched between two long road trips, the Indians had gone just 24-34 at Progressive Field.
But that was before they took consecutive contests from Milwaukee and completed a three-game sweep of the Angels that culminated with Sunday's 9-2 victory -- before they'd won five games in a row for just the third time this season, bringing them within a win of their season-long six-game winning streak.
"It seems like there was a lot of games on the road, but I think that's why we try so hard to stay right in the moment," Indians manager Terry Francona said. "Because then you don't have to think like that. It can almost seem a little overwhelming, and it doesn't need to be."
The Indians are coming up big with the bases loaded. After struggling all year with the bags full and hitting just one grand slam in its first 127 games, Cleveland slugged two in its past two games: the first by Yan Gomes in Saturday's win, and the latest by Abraham Almonte.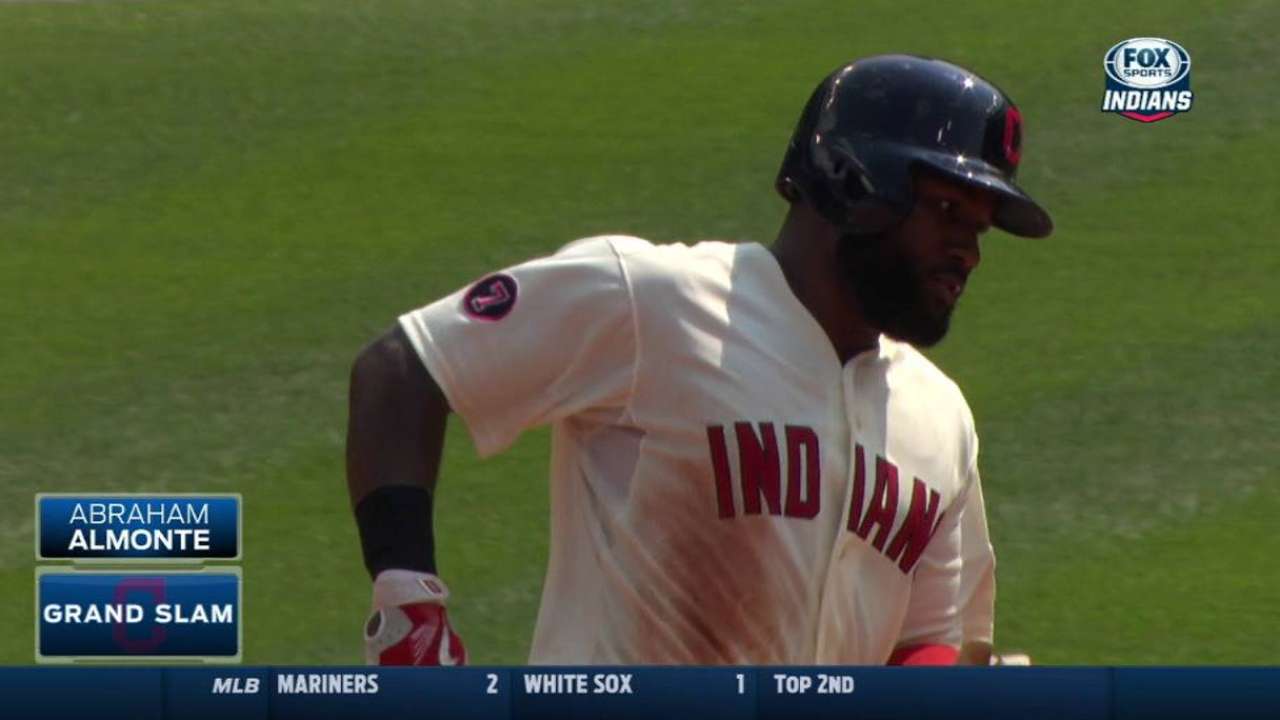 "I don't think we had too many before them," outfielder Michael Brantley correctly posited. "Having them back-to-back days, those are huge. That's no secret. It's just fun to be a part of."
They're playing like a team that truly is abiding by the cliché of taking things one game at a time rather than worrying about what has happened in the past and what might happen in the future.
"There's no getting around it, it was tough," Francona said. "We were spinning our wheels. However you want to say it, we were frustrated. Things weren't going the way we wanted them to."
The Tribe is now playing like a team that has the answers rather than like a team that's looking for them.
"Even when we were frustrated, at least we were fighting to figure out why," Francona said. "Not that we always had the answers, but the more I felt like I'd sit down with the core group like Gomes and Brantley and Kip and those guys, I always came away feeling better, like we're going to get better."
The Indians are playing like a team with a purpose. Although they still have four clubs to leapfrog in order to secure the second Wild Card position in the American League, they're just five games back of the red-hot Rangers with 33 left to play. It might be too early to start peeking at the standings, but it also isn't too late.
"You've got to take one game for what it is -- good, bad or indifferent -- and the next day you have to do the same thing over and over," Brantley said. "Then, once you get towards the end, then you can start looking a little bit. You can peek. Not look. Peek."
August Fagerstrom is an associate reporter for MLB.com. This story was not subject to the approval of Major League Baseball or its clubs.