Lincecum's hip condition still troubling him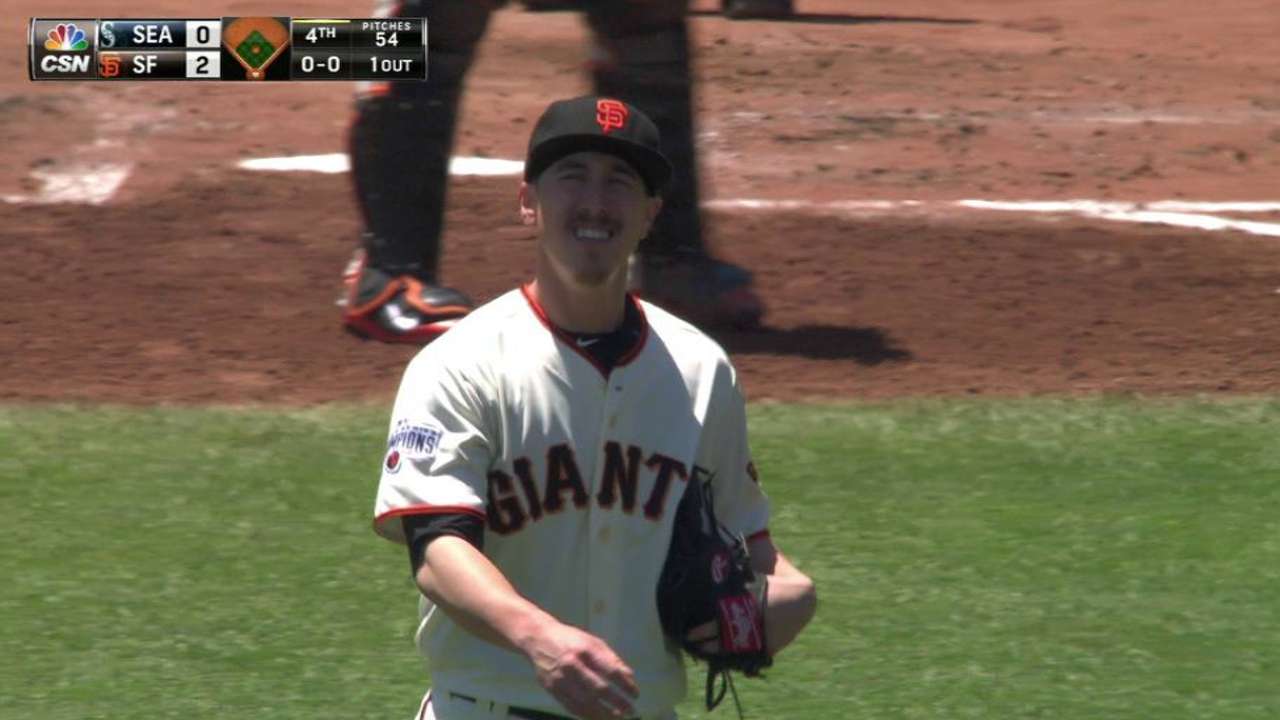 SAN FRANCISCO -- Tim Lincecum, who was diagnosed with a degenerative hip condition earlier this season, has not made the progress the Giants had hoped and plans to seek a second doctor's opinion, manager Bruce Bochy said Sunday.
Lincecum, who has not pitched since June 27, when he took a line drive to his right forearm, could be activated when rosters expand Tuesday. However, he is far away from returning to the mound, Bochy said.
"He's getting another opinion," Bochy said. "The best thing I can tell you right now is he's not close. We'll see in the next day or so where we're at with Timmy."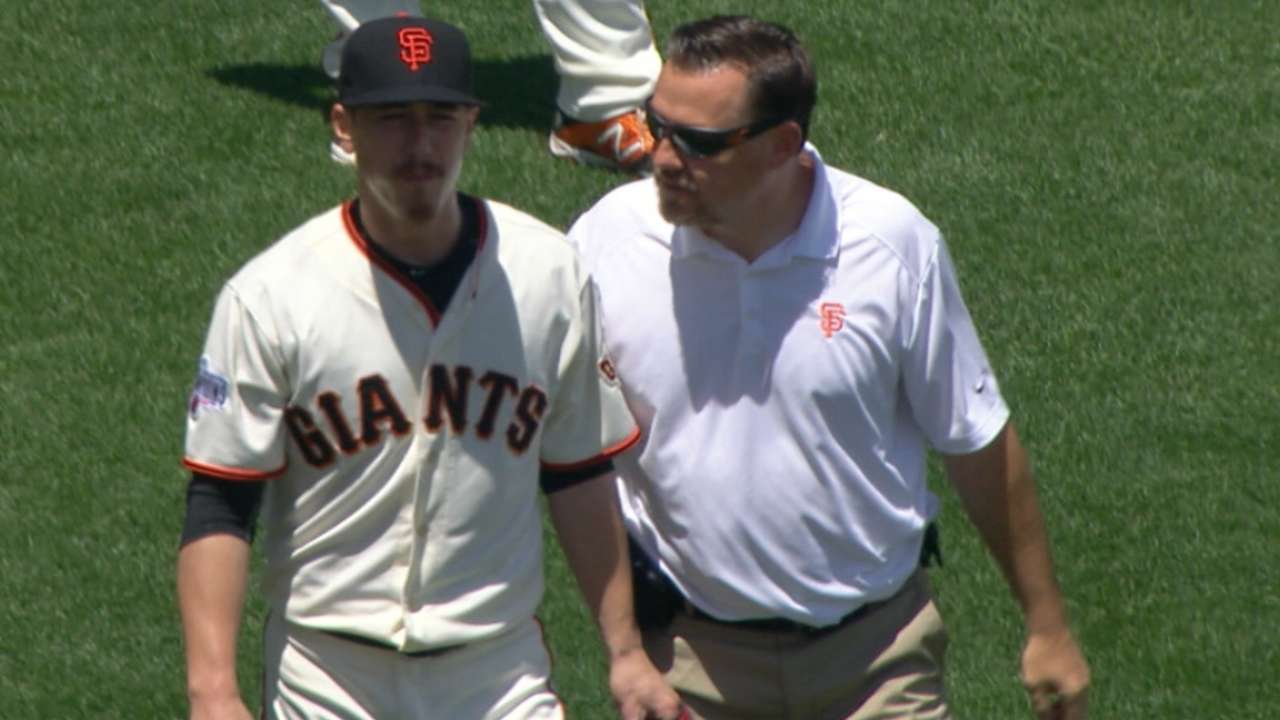 Bochy said the two-time Cy Young Award winner is not experiencing daily pain, but mostly feels his hips tightening up when he throws.
"It's just tightness and he feels restricted when he's throwing," Bochy said.
Even when Lincecum was healthy this season, he did not look like the same pitcher he once was. He recorded a 4.13 ERA in 15 starts and a 1.48 WHIP that was his highest mark for a season since 2012.
Cardinals manager Mike Matheny weighed in on Lincecum's situation prior to Saturday's meeting between the two teams.
"We put our bodies through a lot," Matheny, who played for the Giants in 2005 and 2006, said. "Look how his body has been contorted to do what he did for so long. Talk about a guy his size, he's got the most of everything he has. It's one of those great stories. Still, it's probably not comforting to him because he wants to play. ... It's life-altering stuff."
• Brandon Crawford took swings off a tee Saturday and was able to throw across the infield Sunday. Bochy said the Giants won't know until Monday whether their All-Star shortstop will be ready to go against the Dodgers.
Crawford said he's feeling improvement from day to day.
"Every day since [the injury] happened, it's gotten a little better, so I'm progressing the right way," Crawford said. "There were a few swings where I just felt the tightness a little bit, not really pain."
• Angel Pagan (right patella tendinitis) went 1-for-5 in a rehab start with Class A Advanced San Jose on Saturday and remains on track to join San Francisco when rosters expand Tuesday.
• Joe Panik has continued ramping up his baseball activities, Bochy said. Panik will travel with the team to Los Angeles and then is scheduled to begin a rehab assignment Thursday when the Giants go to Colorado.
• Tim Hudson has been throwing regular bullpen sessions since his rehab start with San Jose on Aug. 14, but has not faced live hitters since. Bochy said he's ready to return, but the Giants will wait to activate him until Tuesday.
Oliver Macklin is an associate reporter for MLB.com. This story was not subject to the approval of Major League Baseball or its clubs.