Kemp, Upton's bats help to carry Padres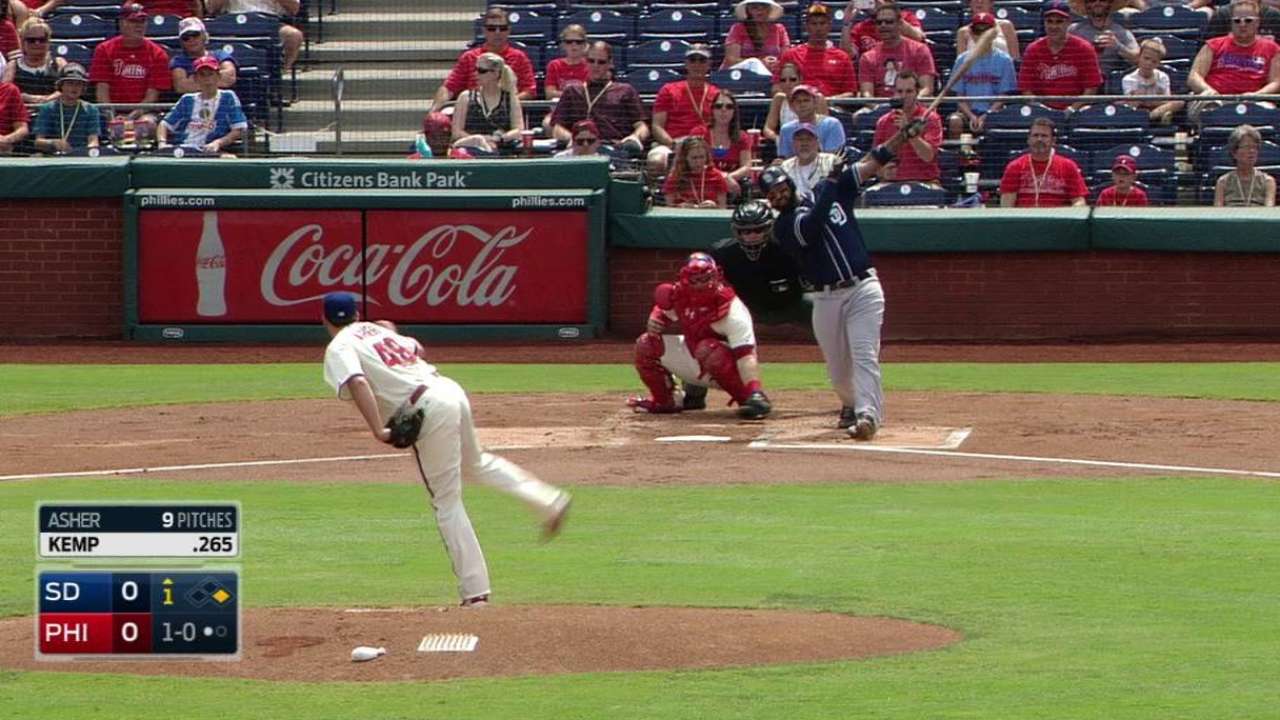 PHILADELPHIA -- The numbers are significant enough to put credence in the fact that Matt Kemp and Justin Upton drive the Padres offense.
On Sunday, the two came through again as they both homered in a 9-4 win over the Phillies on a sunny Sunday afternoon at Citizens Bank Park. Only 10 teams in baseball have two run producers that have more than 70 RBIs this season and in Kemp (80) and Upton (72) the Padres are one of those teams.
With the season entering its final month, they remain the biggest part of the Padres lineup.
"I think the whole offense should feel pretty good about themselves today," Padres interim manager Pat Murphy said. "If we want to win, it's about our big guys coming up big. They did today and that really set everything up."
Upton has been in a groove as of late and his solo shot in the third with two outs extended the Padres lead to 3-1 against Phillies rookie starter Alec Asher. Upton's fourth home run in five games gave him 24 for the year and he became the first Padres outfielder to reach 24 home runs in a season since Bubba Trammell hit 25 in 2001.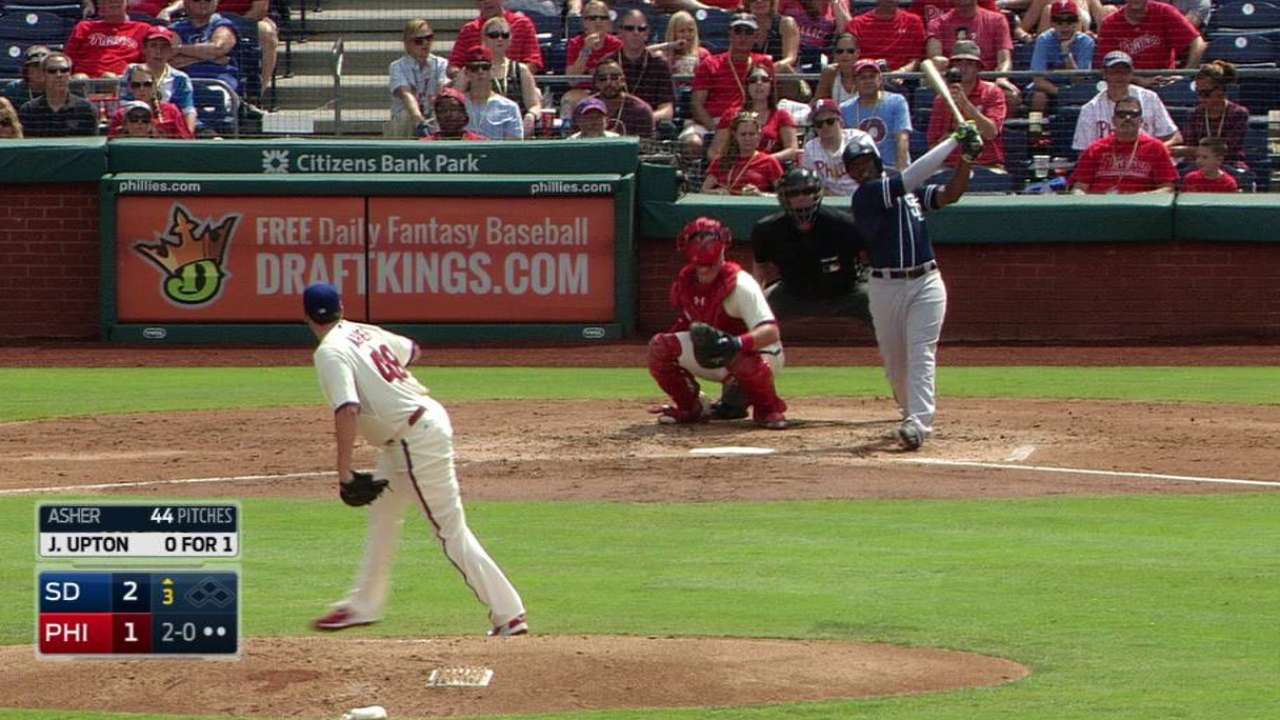 Kemp, meanwhile, seems to be past an injury he suffered on Wednesday in Washington on a play at the warning track that led to getting Friday and Saturday off. The veteran got things rolling early as he hit a two-run shot in the first off of Asher that gave the Padres the lead for good.
In fact around those two off days Kemp has reached base safely in 19 straight games. That's the longest current streak in the game and one in which he has hit .325 with a .365 OBP with five home runs and 21 RBIs.
At the same time, the Padres know that if they find a way to dominate September and get back in the playoff race it will be a total effort and that this dynamic pair can only do so much.
"We've got to play fundamental baseball and we've got to play defense," said winning pitcher James Shields, who recorded his first RBI of the year. "I think that's the only way we're going to win ballgames. We can't just count on our hitters every night to score runs for us. We've got to pitch and play defense."
Michael Radano is a contributor to MLB.com. This story was not subject to the approval of Major League Baseball or its clubs.