Friedrich emerges as matchup option
Weiss pleased by southpaw's success against lefty bats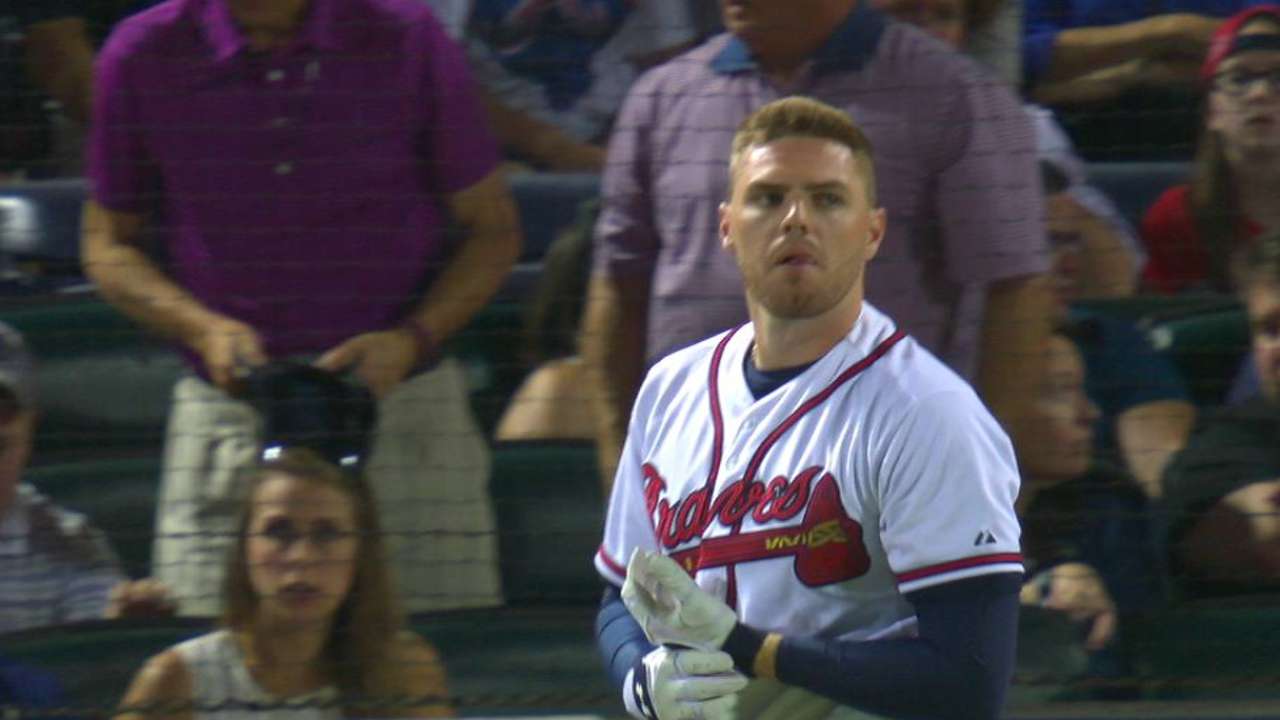 PITTSBURGH -- It's possible that Rockies left-handed reliever Christian Friedrich has emerged from a rough period built, not beaten.
In seven appearances from July 31 to Aug. 21, Friedrich posted a 15.88 ERA over seven games covering 15 2/3 innings. During that time he gave up 14 hits, including two homers, and had a less-than-desirable six walks against 10 strikeouts.
But after going two-thirds of an inning Sunday in the Rockies' 5-0 victory over the Pirates, Friedrich has made four straight scoreless appearances, working more as a left-on-left option than the full-inning and multiple-inning roles he had for much of the year. The highlight in recent games was a bases-loaded strikeout of the Braves' Freddie Freeman to help the Rockies preserve a 5-1 win Tuesday.
The good and the bad could turn out key to Friedrich's development. Friedrich had not made more than 16 appearances in either of his two Major League seasons, 2012 and '14, when he made the first 13 relief outings of his career. This year, Friedrich (0-4, 5.37 ERA) has made 56 appearances, covering 52 innings. During the worst stretch of his season, he was the only lefty in the bullpen because Boone Logan was dealing with elbow issues.
Friedrich said he went through a period of fatigue.
"In the offseason and the first two months of the season, it's just kind of playing the game," Friedrich said. "A month ago, I felt like I was slowing down quite a bit. The ball wasn't coming out of my hand, even when playing catch. I had to learn you've got to save your bullets. Whether you are letting it eat during catch or just lightly flicking it, the same arm motion is going to wear on you."
Friedrich, 28, whose contract is under club control through 2019, has cut back on playing catch and doing off-the-field maintenance for his arm, and his warmup is smarter. For example, if he's up in the fifth inning just in case the starter needs him, he does less throwing, knowing that he may be up later. All of it helps.
"There's always some trial and error as far as your routines, but lately he's matched up [left-on-left], which has helped," manager Walt Weiss said. "He's pitched early, pitched late, multi-innings. But while Boone was down I wanted to get a look at him matching up, not that he's exclusively matching up, but I think he's done a good job."
Friedrich isn't the only reliever who has been tested this year. Righty Scott Oberg (3-3, 5.55 ERA in 49 games) is navigating his first big league year after missing most of June and July last season at Double-A -- and not throwing a pitch after Aug. 3 because of a shoulder injury that required surgery. Oberg threw a scoreless inning with two strikeouts Sunday, after entering in the seventh with two on base.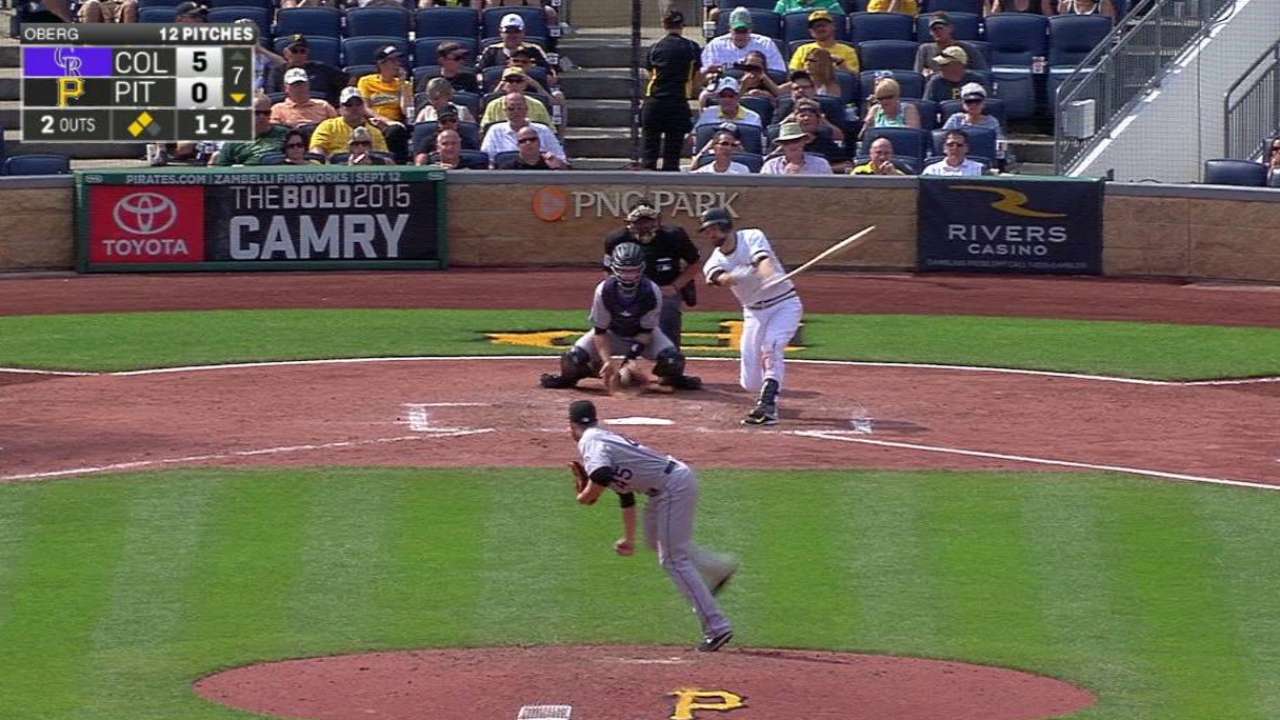 If this year's struggles strengthen both pitchers' ability and endurance in the future, it all will be seen as worthwhile.
Worth noting
• Weiss announced that lefty Yohan Flande (3-1, 4.09 ERA) will start Tuesday's opener of a doubleheader against the D-backs. Righty Kyle Kendrick (4-12, 6.43), coming off missing a month with right shoulder inflammation, will start the nightcap.
• Righty Miguel Castro, obtained from the Blue Jays in the Troy Tulowitzki deal, is 2-0 with a 1.32 ERA in 11 games covering 13 2/3 innings at Triple-A Albuquerque since the trade. He's a definite candidate for a callup when rosters expand Tuesday.
"The reports have all been positive -- a lot of people are excited about the arm," Weiss said of Castro, who was 0-2 with a 4.38 ERA in 13 early-season appearances with the Jays.
• The Phillies claimed lefty reliever Ken Roberts off waivers from the Rockies on Sunday. Roberts (0-1, 5.79 ERA in nine games) was designated for assignment to make room for lefty Jason Gurka.
Thomas Harding is a reporter for MLB.com. Follow him on Twitter @harding_at_mlb, and like his Facebook page. This story was not subject to the approval of Major League Baseball or its clubs.