Lovullo expects Hanley to play 1B this season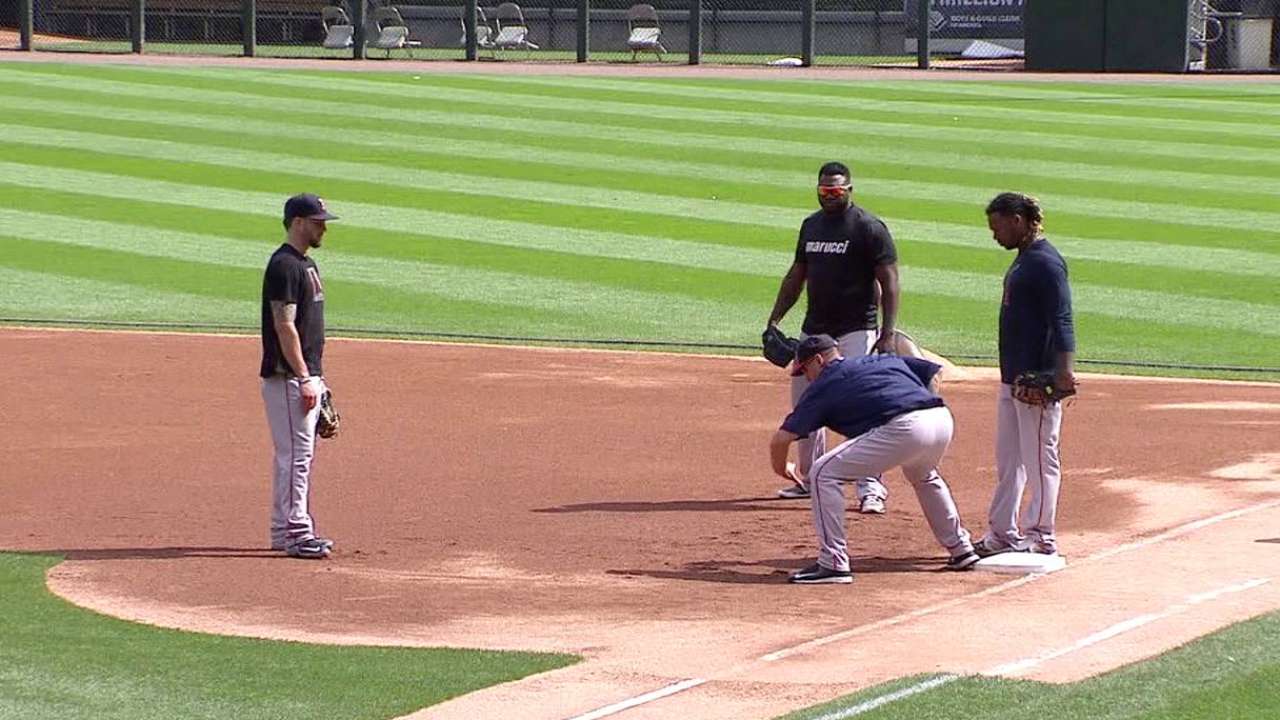 NEW YORK -- Though a right shoulder injury has kept Hanley Ramirez out of the lineup the last three days, interim manager Torey Lovullo expects the slugger will have enough time to appear in a game at first base before the season is out.
Ramirez had two workouts at first base earlier this week, and then came down with the sore shoulder on Friday.
"For me, personally, with my eyes watching this, I think he can play first base before the season is over," Lovullo said. "Now does that happen? A lot of moving parts have to come together for us. As I said earlier, we're not going to put Hanley in a position where he's uncomfortable and force him to play a game.
"We're not going to ask Hanley to go out there if he is not ready and could possibly get hurt because of the footwork at first base. But for my eyes and watching what he's done, he's an infielder and you can see those actions and you can see things that happen naturally. So I think it's a strong possibility, not 100 percent. And I know I'm kind of riding the fence there, but in my eyes, I think it's something he can handle."
Lovullo isn't sure if Ramirez will return for the three-game series against the Yankees that starts on Monday night at Fenway Park.
"He is conditioning to keep his body in as good a shape as he possibly can be and doing right shoulder exercises to strengthen it," Lovullo said. "He's just day to day depending on how his work day goes. We want to get him in there as soon as we possibly can, but we don't want to put him in harm's way."
Ian Browne is a reporter for MLB.com. Read his blog, Brownie Points, follow him on Twitter @IanMBrowne and listen to his podcast. This story was not subject to the approval of Major League Baseball or its clubs.