MLB.com Columnist
Fred Zinkie
Five arms to target for the fantasy stretch run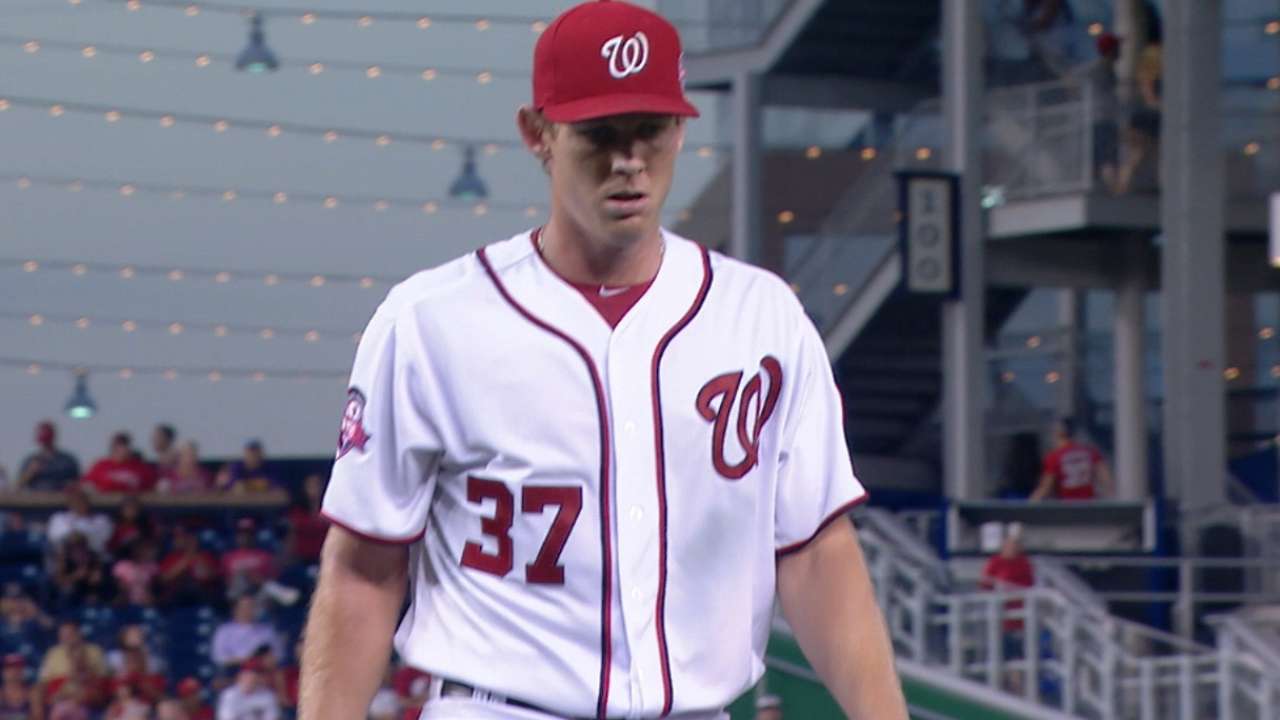 Over a 33-start campaign, starting pitchers generally endure some difficult matchups, while also feasting on several weaker opponents.
In other words, strength of schedule tends to even out.
It's inevitable, however, that some starters are going to have an easier road than others over the final five weeks of the season. The following five pitchers could use their favorable schedules to produce a fine finish to 2015. Although pitching schedules are always subject to change, due to rainouts or rotation alterations, owners with a plan for the final weeks may be able to use these hurlers to pick up key points in the standings.
If possible, consider trading for them today.
Stephen Strasburg (Nationals): Strasburg has dominated opponents to the tune of a 1.51 ERA and a 0.72 WHIP over his past seven starts -- and his stretch-run slate may be the most favorable of any Major League starter. Assuming he pitches every fifth game, the right-hander will work exclusively within his division. He is expected to make multiple starts against the Braves and Mets, while also tangling with the Phillies and Marlins. Furthermore, Strasburg is not slotted to face any clubs that rank higher than 24th in the Majors in OPS against righties.
Gerrit Cole (Pirates): With a 2.44 ERA and a 1.11 WHIP on the year, the right-hander has emerged as a fantasy ace. Cole could be poised for a strong finish, as he will likely make two starts against both the Brewers and Reds. Already focused on 2016, those clubs are unlikely to roll out an opposing starter that can keep pace with Cole. True, the Pirates' ace will likely have a few tougher matchups, but that doesn't mean he should be benched by any stretch. Looking ahead, he lines up to face the division-leading Cardinals on his home turf and the Rockies (who lack a comparable hurler) at Coors Field.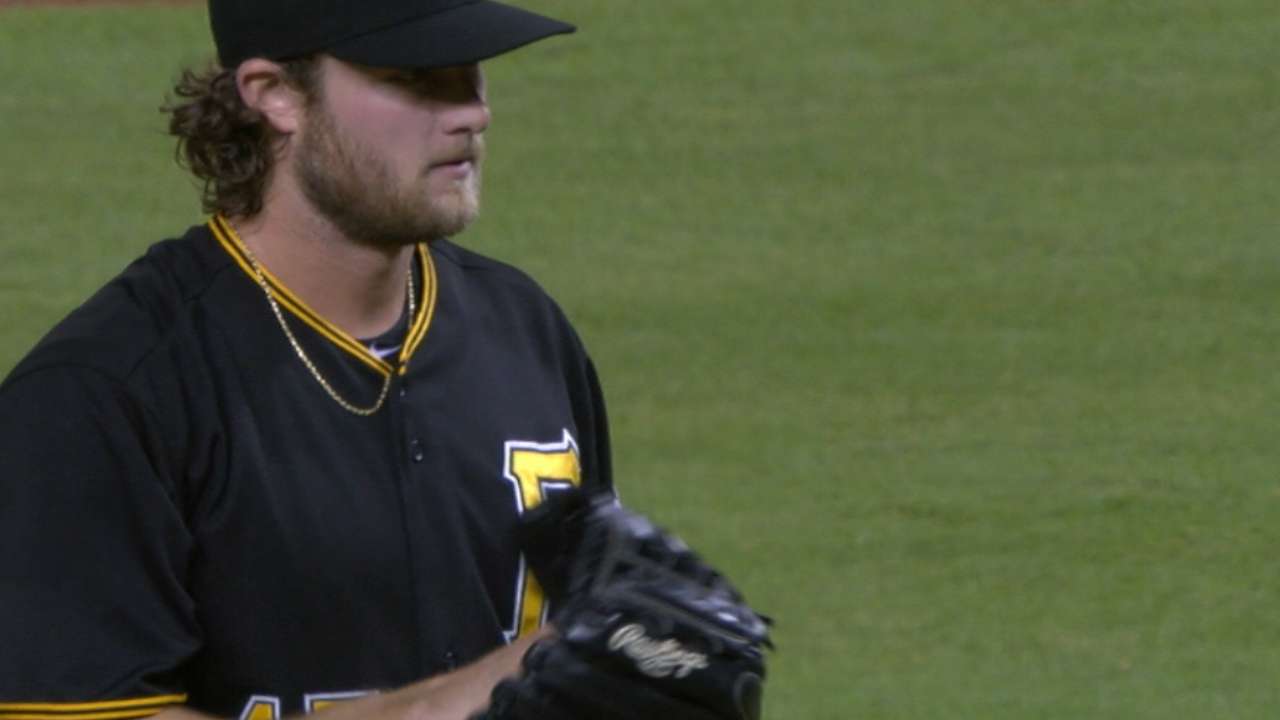 John Lackey (Cardinals): With a 2.92 ERA and a 1.20 WHIP, Lackey has been a useful mid-rotation starter in mixed leagues this season. The right-hander could take his game to the next level and produce like a high-end hurler down the stretch. He is set for a pair of scheduled starts against both the Reds and Brewers, before finishing the season at pitcher-friendly Turner Field against the light-hitting Braves.
Bartolo Colon (Mets): Owners in shallow leagues may find Colon on the waiver wire, while those in deep formats may be able to pick him up for a marginal cost -- due to his 4.68 ERA and 1.29 WHIP. True, the right-hander's upcoming schedule could undergo slight alterations, as the Mets deal with the return of Steven Matz and innings limits for Matt Harvey and Noah Syndergaard. But Colon may make five more starts this season against some combination of the Phillies, Braves and Marlins.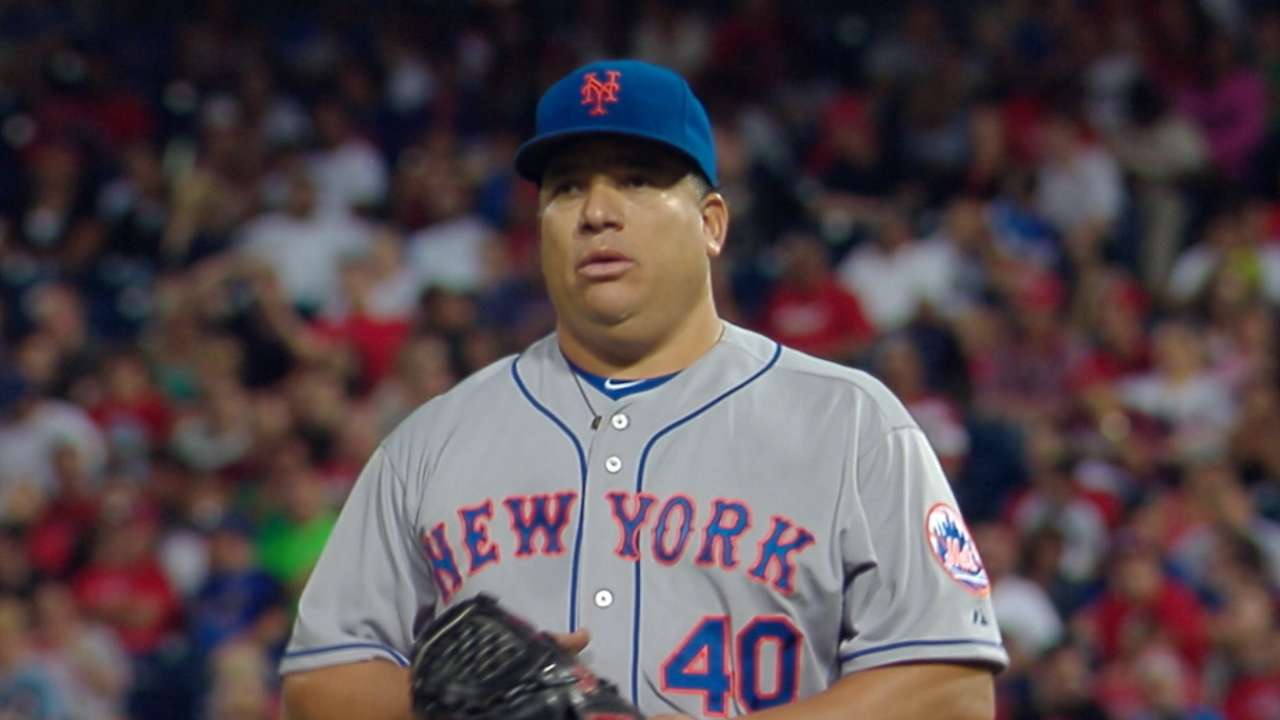 Jake Peavy (Giants): Peavy produced a 1.44 ERA in September last season, and he may be set up for another strong finish in 2015. Mixed-league owners may want to avoid the right-hander for the coming week -- when he makes a pair of road starts against the Dodgers and Rockies -- but it should be smooth sailing after that point. Assuming he continues to pitch every fifth game, the right-hander will make four of his final five starts at his pitcher-friendly home park, with the other outing coming at Petco Park against a Padres lineup which has struggled against righties.
Fred Zinkie is the lead fantasy baseball writer for MLB.com. Follow him on Twitter at @FredZinkieMLB. This story was not subject to the approval of Major League Baseball or its clubs.