Burnett upbeat after 5-inning sim game
Veteran righty hoping for 3 MLB starts in regular season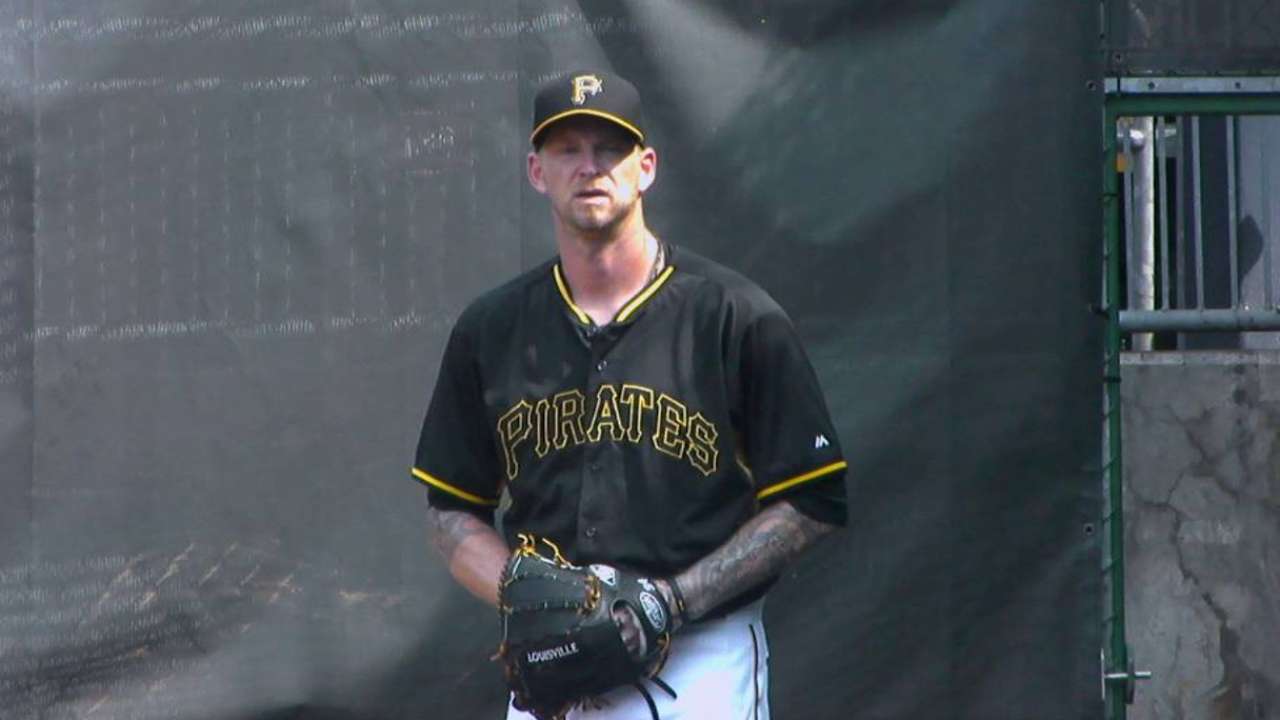 PITTSBURGH -- Pirates right-hander A.J. Burnett, an established veteran who hasn't pitched since July 30 due to a right elbow injury, has said he expects to make at least three Major League starts before the end of the regular season. He took another step in that direction Sunday, tossing a simulated game in the bullpen at PNC Park prior to the Pirates' 5-0 loss to the Colorado Rockies.
He tossed five innings under the watchful eye of pitching coach Ray Searage.
"It was a simulated sim game," Pirates general manager Neal Huntington said. "I think it was 71 pitches. He threw all three pitches effectively, the curveball was good, changeup good for A.J., and the fastball had life. He threw quality strikes. The report was that he threw the ball really well."
AJ threw 71 pitches in the Pirates bullpen today, mixing in all 4 pitches per Neal Huntington. pic.twitter.com/D17ch8sjB7

— Pittsburgh Pirates (@Pirates) August 30, 2015
"Pain's gone. It's been great and it's been a long time," Burnett said. "I'm happy because what we did down there, I got a lot out of it as opposed to a regular sim game. I won't say I could've pitched today ... but maybe I could've pitched today."
Huntington outlined the next step for Burnett.
"We'll throw a real simulated game [Friday] in St. Louis and we'll get a feel for how A.J.'s going," Huntington said. "Will we add pitches or will we stay at the five [innings] and 75-ish range? That will be kind of a game-day decision there based on how the ball's coming out and how he is feeling. Then we'll be able to make a decision from there what the next step will be."
Burnett is eyeing a possible return during the Sept. 15-17 series at PNC Park against the Cubs.
George Von Benko is a contributor to MLB.com. This story was not subject to the approval of Major League Baseball or its clubs.