Callups on horizon with rosters set to expand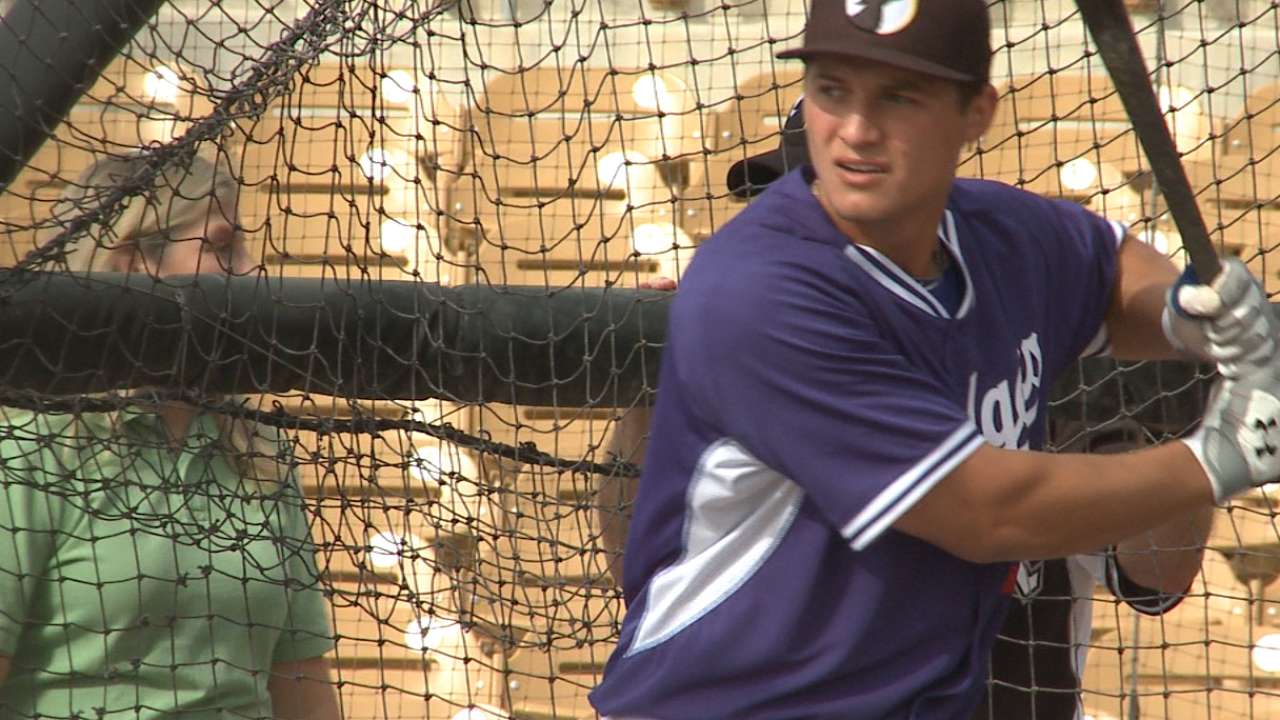 Tuesday is Sept. 1, which means the end of August waivers and the beginning of September callups in preparation for the stretch run and the look ahead to postseason rosters.
At the outset of September, Major League clubs are able to expand their rosters from the active 25-man roster to the full 40-man roster, allowing teams to carry additional players for big league games. It's an opportunity for young players to provide depth and get big league experience, and it also allows Major League skippers added weapons in their arsenal as games carry additional weight during a pennant race.
As MLB.com's Jim Callis wrote last week, there are a number of top prospects likely to get a look during the final month of the regular season, including Dodgers infielder Corey Seager (the No. 2 overall prospect in baseball), Rangers third baseman/outfielder Joey Gallo (No. 6) and Yankees outfielder Aaron Judge (No. 19). Those players -- and more -- could be instrumental in the playoff race.
Speaking of playoffs, to be eligible for any postseason game, a player must be on a Major League active roster (or the disabled, bereavement/family medical emergency, paternity, suspended or military list) as of midnight ET on Aug. 31, or be under control but on optional assignment.
The end of August also means the closing of the waiver trade window. Once the July 31 non-waiver Trade Deadline passes, players can only be traded without restriction if they pass through revocable waivers, which last 47 hours. If no one claims a player, he can be traded anywhere.
If a team does claim a player, his current team can trade him to the claiming team, pull him back (keeping the player for the rest of the year) or allow the claiming team to take the player and his salary. If more than one team claims a player, priority is given to the club with the worse record.
So considering the postseason roster and trade waiver rules, any player traded after Aug. 31 is ineligible for a postseason roster.
The Mets trading for reliever Addison Reed from the D-backs -- in return for pitchers Matt Koch and Miller Diaz -- on Sunday was the latest movement on the waiver trade front.
According to MLB Trade Rumors, the list (as of Saturday night) of remaining players who have cleared revocable waivers includes Aaron Harang, Hanley Ramirez, Pablo Sandoval, Starlin Castro, Austin Jackson, Jonny Gomes, Dexter Fowler, David Aardsma, Edward Mujica, Fernando Rodney, John Axford, Jose Reyes and James Shields.
Joey Nowak is a reporter for MLB.com. Follow him on Twitter at @joeynowak. This story was not subject to the approval of Major League Baseball or its clubs.