Japan outslugs US in record LLWS title game
Teams combine for 7 homers in highest-scoring championship contest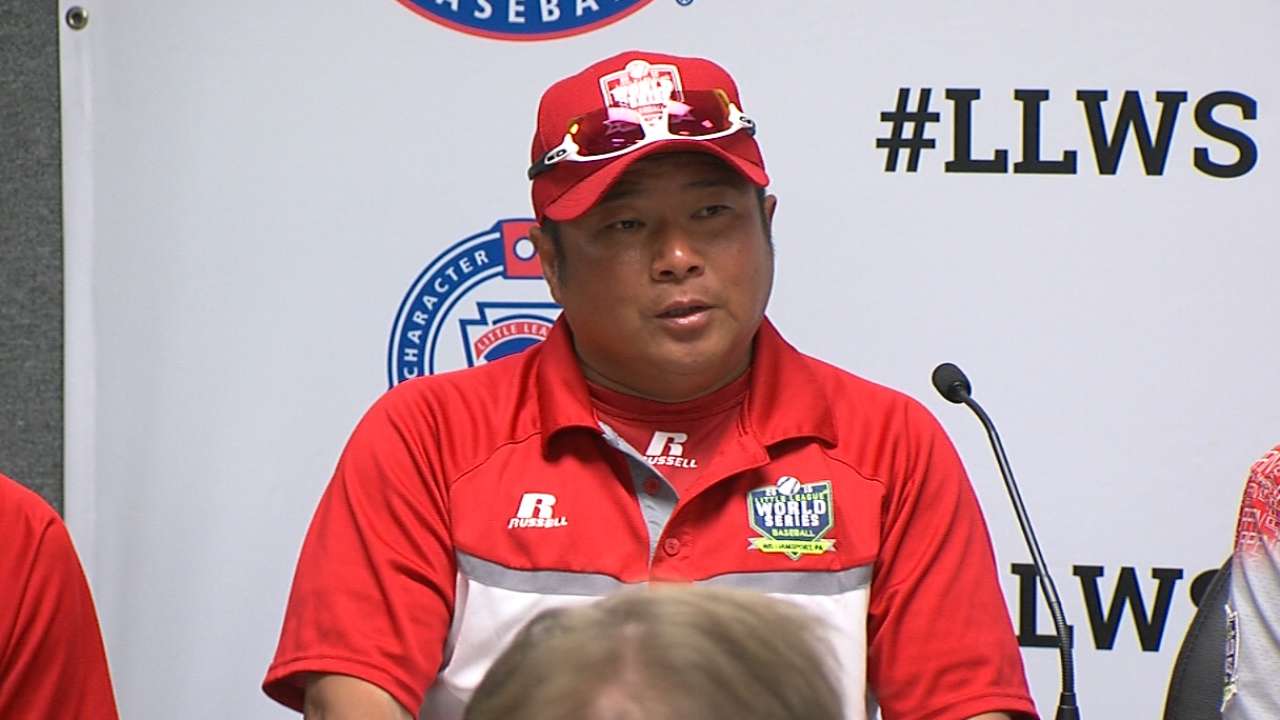 SOUTH WILLIAMSPORT, Pa. -- Even as records fell and unfamiliar teams showed their worth during the 2015 Little League World Series, it was a recent powerhouse that emerged as champion. Tokyo took home Japan's fourth championship in six years in a record-setting final, defeating Pennsylvania's Red Land Little League, 18-11, on Sunday in the highest-scoring championship game in history.
The teams combined to hit seven home runs and plate 29 runs, breaking the previous record for most runs in a championship game, 23, set in the first Little League World Series title game in 1947.
The Kitasuna Little League becomes just the second Little League to win three championships (2001 and 2012), joining Seoul.
LLWS title game gallery
The power displayed by both teams in the championship game befit a Little League World Series that saw a record attendance of 499,964 over the course of 32 games. Red Land plated 10 runs in the bottom of the first inning (a record for an inning in a championship game) to take a 10-2 lead, with the highlight coming on a grand slam by Dylan Rodenhaber. Even with the deafening roars of the pro-Red Land crowd, the disciplined Japanese team didn't get down on itself.
Champions! pic.twitter.com/lO23AeaGnW

— Little League (@LittleLeague) August 30, 2015
In the top of the second inning, Japan came right back with seven runs, five of which came on back-to-back-to-back homers by Yugo Aoki, Kengo Tomita and Shingo Tomita. Japan added two more homers in the inning to take a 13-10 lead. The pitching for Japan settled down after that, with Nobuyuki Kawashima throwing five innings of one-run ball, and Japan tacked on five runs in the top of the final frame. The eight-run deficit Japan overcame set a record for any Little League World Series game.
• Japan hits back-to-back-to-back homers
Japan's manager Junji Hidaka admitted that starting pitcher Daiki Fukuyama was intimidated by the crowd, but Kawashima remained unfazed.
"Having lived in the U.S.A., I was used to the crowds," said Kawashima, who lived in San Diego for four years before moving back to Japan. "I just pretended like they were cheering for me."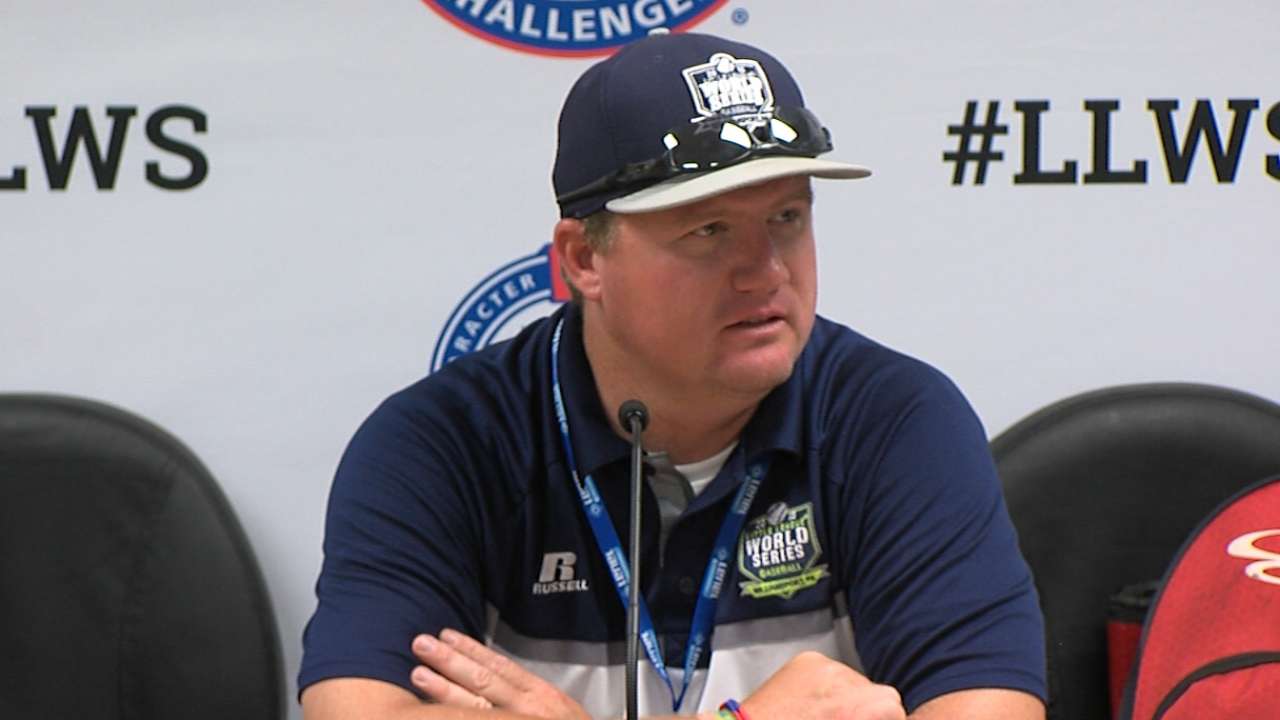 The title put an exclamation point on a week filled with highlights. Perhaps the biggest sign that baseball has truly become a global sport, the early buzz in Williamsport revolved around the teams from Uganda and Australia, with each earning the first Little League World Series victories for their respective continents. Although neither team emerged from the first round, both considered their experience a success.
"This doesn't look like we lost," Uganda manager Bernard Adei said. "We played great games, we had fun, and that is what this game is all about: That spirit of getting motivated to play baseball and play well."
The Uganda and Australia kids weren't the only ones to receive the admiration of the fans. Throughout the week, Little League honored past greats, including Mariano Rivera and Gary Sheffield, who threw out the first pitch before Game 24. Rivera was elected into the Little League Hall of Excellence on Tuesday in large part due to his charitable work.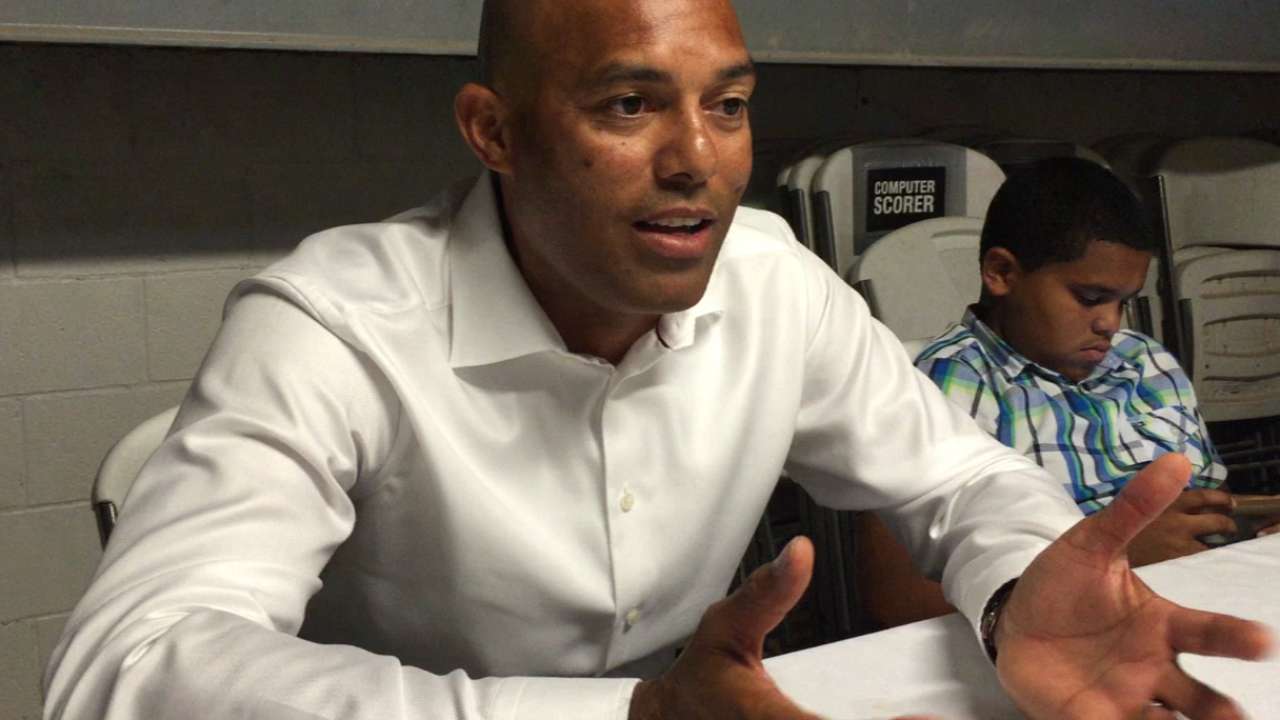 "This honor goes right up there with all the rest," Rivera said. "This town, and baseball here, are amazing."
But amid all the fanfare, the most popular stars of Little League World Series week proved to be the Red Land club from Lewisberry, Penn. Serving as the de facto home team throughout the week, they can take much of the credit for the attendance records.
Congratulations to the Red Land Little League team on a terrific run! The #Phillies are proud of you!

— Phillies (@Phillies) August 30, 2015
"It was a huge help for us to know we always have a home-field advantage through the tournament no matter what team we play," Red Land manager Tom Peifer said after the U.S. championship game. "It's a testament to the community."
On a mission to bring the state its first title since 1960, Red Land got off to an incredible start, defeating Webb City Little League (Missouri), 18-0, in the opening round. Two wins later, and it had secured its spot for championship weekend.
In the U.S. championship game -- which had a single-game record attendance of 45,716 -- Pearland (Texas) proved a tough matchup for Red Land, but the latter secured a 3-2 victory on Chayton Krauss' walk-off RBI single in the sixth.
Jake Schwartzstein is an editor for Major League Baseball. This story was not subject to the approval of Major League Baseball or its clubs.