Machi replaces Tazawa as Red Sox's closer
Japanese righty will return to being primary setup man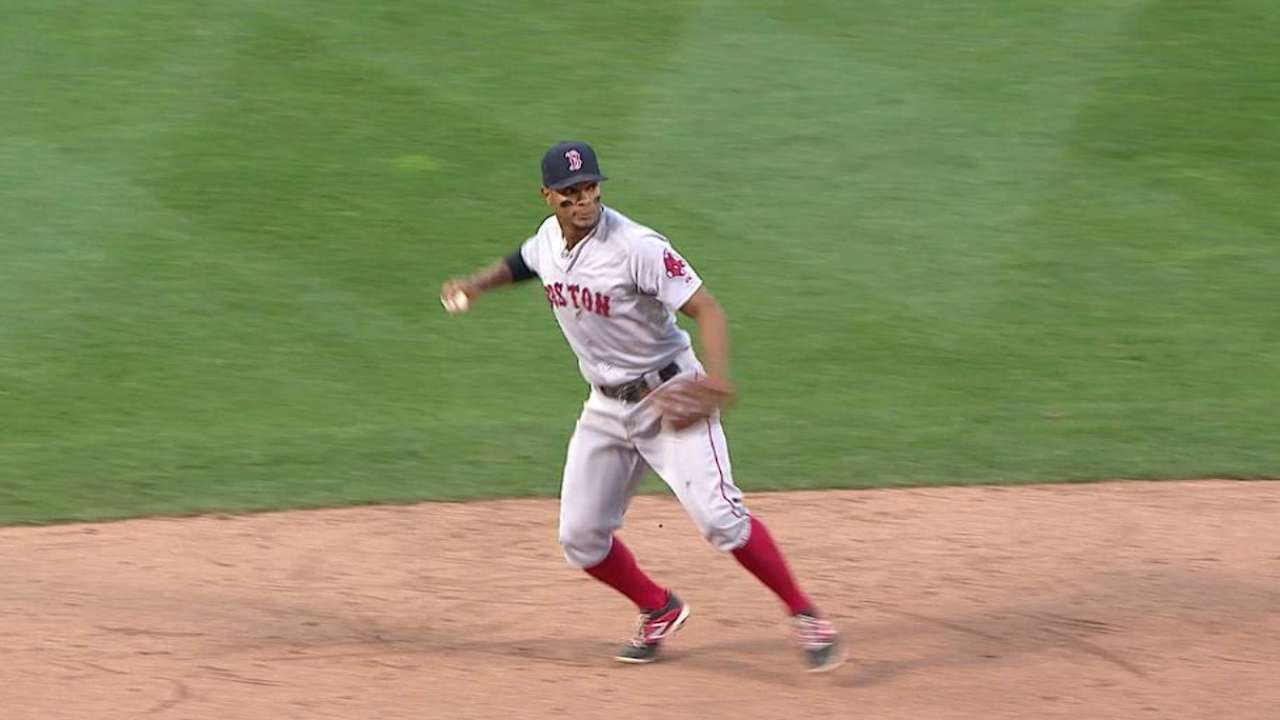 NEW YORK -- Red Sox interim manager Torey Lovullo informed Junichi Tazawa on Sunday morning that he will no longer pitch the ninth inning and will instead resume being the primary setup man, a job he has excelled at for the last three seasons.
Tazawa was thrust into the closer's role after Koji Uehara fractured his right wrist on Aug. 7, converting three of six save opportunities while posting an 8.31 ERA.
"I think he just excelled in that role," said Lovullo. "He was so good in that role. That's what I expressed to him. We're going to get him back in that situation for right now."
Jean Machi, who saved Saturday's game when Tazawa was unavailable, will get a chance to close.
"Yesterday, he did a great job. He's pitched in big games. Nothing bigger than World Series games for me," said Lovullo. "He's battle-tested, but we just have to be careful about his workload as well. We might make some adjustments in that ninth inning depending on what the situation is with Jean."
Meanwhile, Tazawa pitched 71 games in each of the previous two seasons, and Lovullo will try to keep him below that this year. The righty has pitched in 56 games in 2015.
"We're very aware of that," Lovullo said. "Part of my discussion with him was that in this role, we're going to try to hold down his workload. And he's so valuable that he was pitching in games when we were behind a couple of runs, and obviously was locking down the eighth inning when we were tied or ahead. What I expressed to him was we have a number of other guys that are stepping up right now. What I want to do is give you the ball in the right situation if we're ahead or tied."
Ian Browne is a reporter for MLB.com. Read his blog, Brownie Points, follow him on Twitter @IanMBrowne and listen to his podcast. This story was not subject to the approval of Major League Baseball or its clubs.