Freese's return could deepen Angels' lineup
Third baseman has been out with fractured finger, could help produce from bottom of order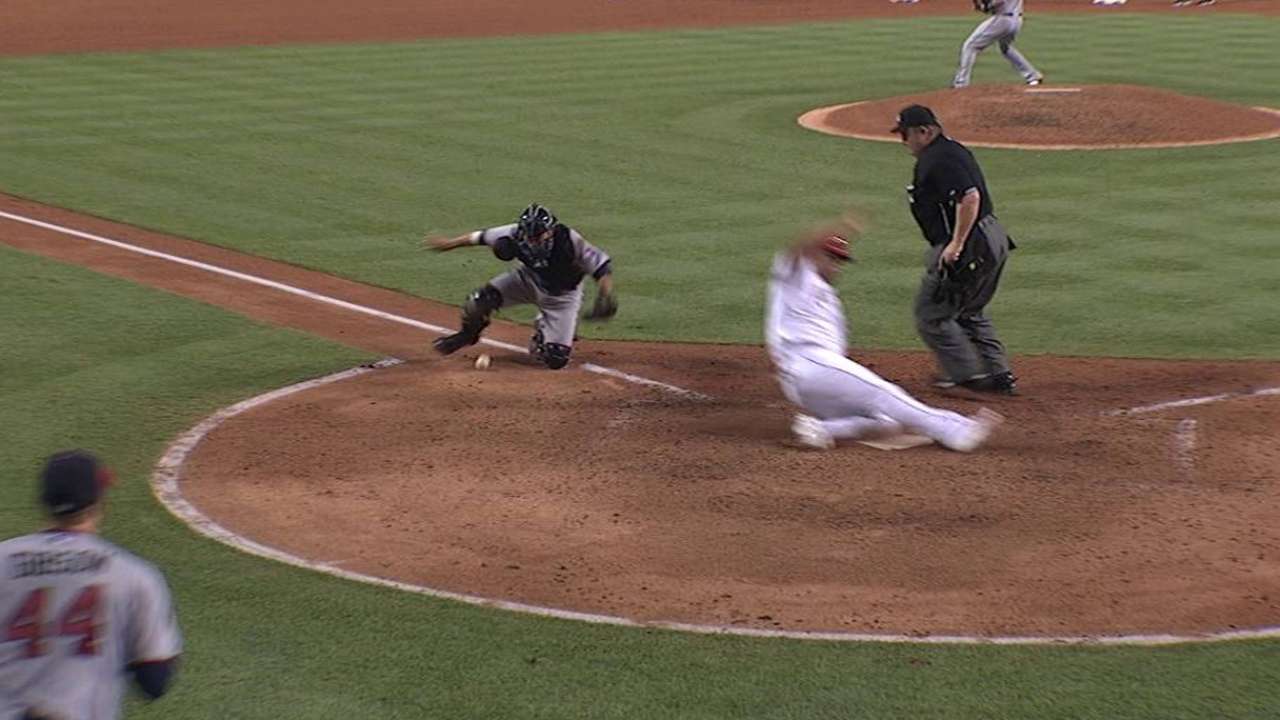 CLEVELAND -- David Freese, out with a fractured right index finger since July 23, was expected to start his third straight game at third base for Triple-A Salt Lake on Sunday, then be activated for Monday's series opener against the A's if all goes well.
He can't come soon enough.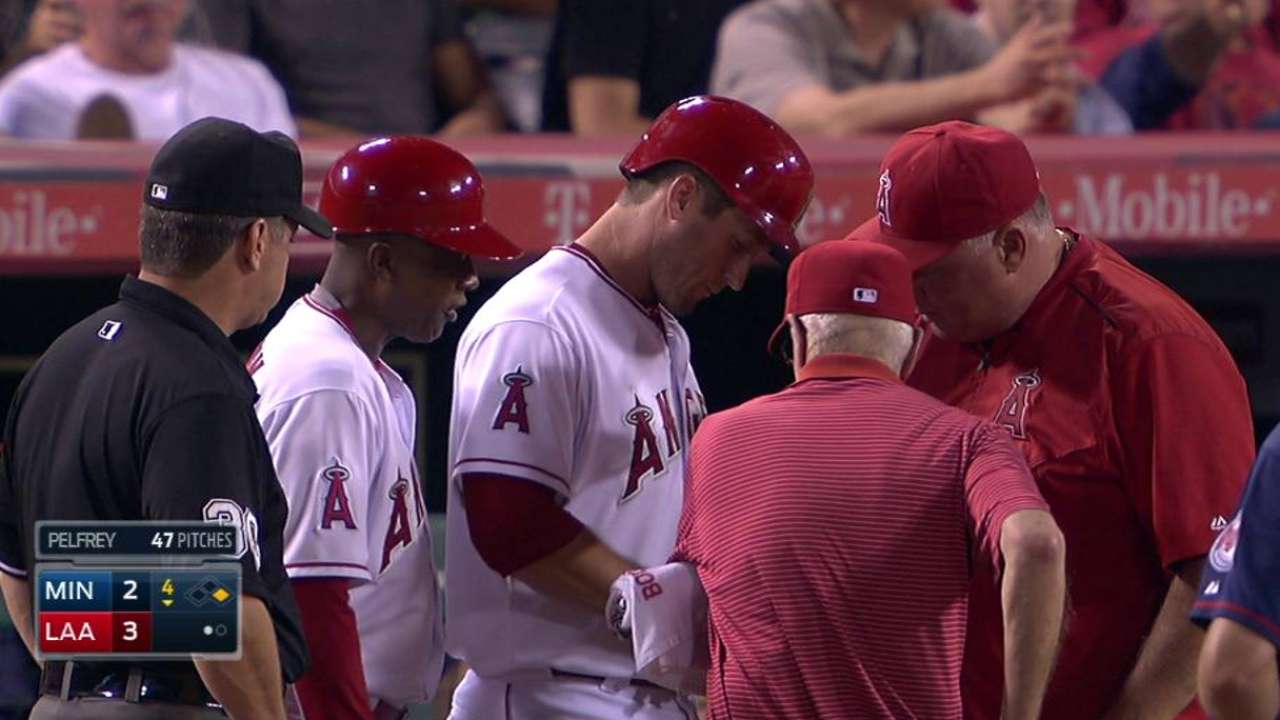 Without Freese and second baseman Johnny Giavotella, the Angels -- last in the American League in batting average, on-base percentage, slugging and runs per game this month -- have received little to no production from the bottom third of their batting order.
Since Giavotella was placed on the disabled list with an undisclosed illness on Tuesday, the Nos. 7-9 hitters in the Angels' lineup -- mostly Kaleb Cowart , Carlos Perez and Grant Green -- have combined for just eight hits in 51 at-bats.
"We have some guys who are young, who have tried to fill in and play more than you might project them to play," Angels manager Mike Scioscia said. "We're trying to establish some depth on the offensive side. You take out David and Johnny, you're going to have guys in there who are more of an unknown quantity."
Health-information privacy rules prevent the Angels from disclosing specifics on the illness that is keeping Giavotella out, and Scioscia opted against providing an update on his progress before Sunday's game. Giavotella is eligible to be activated on Saturday, but there is still no indication whether that will be the case, and he won't join the team in Oakland.
At least Freese -- with a .240/.309/.397 slash line this season -- will be back either Monday or Tuesday, when rosters expand. Scioscia called him "one of those guys you appreciate more when they're not there," and that's certainly the case lately.
Alden Gonzalez is a reporter for MLB.com. Follow him on Twitter @Alden_Gonzalez and listen to his podcast. This story was not subject to the approval of Major League Baseball or its clubs.