ICYMI: Padres unable to complete comeback vs. Phillies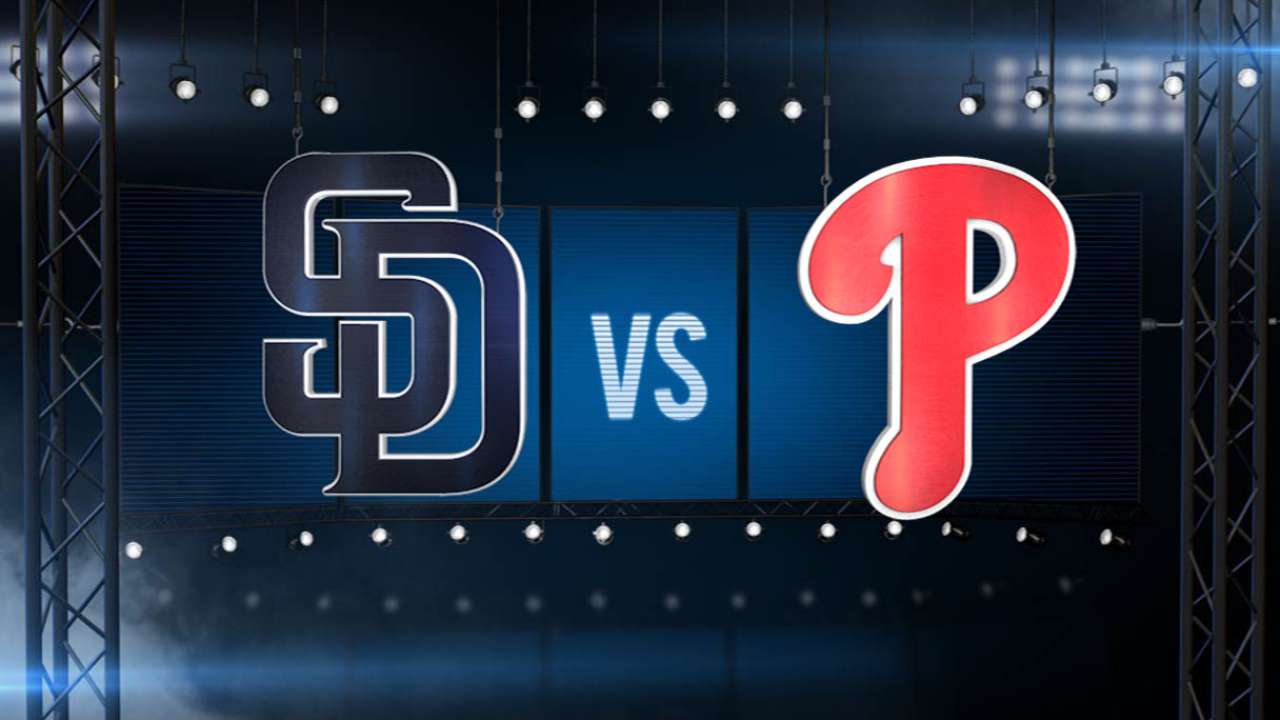 Despite a 3-for-10 showing at the plate with runners in scoring position on Saturday, the Friars dropped Game 2 of a three-game set against the Phillies at Citizens Bank Park. The Padres were able to outhit the Phils on Saturday, pounding out eighth hits to the Phillies' six, but they were unable to capitalize on their opportunities, falling by a score of 4-3.
Rookie Colin Rea delivered a decent start for the Padres, after surrendering only four earned runs on six hits over five innings of work. Rea also limited the Phillies to only two walks, while striking out four, in the fourth start of his Major League career. With Saturday's loss, Rea's record dropped to an even 2-2 with a 5.95 ERA. But he still shows signs of promise.
The Padres' bullpen delivered a quality performance following Rea's departure, as Kevin Quackenbush, Shawn Kelley and Joaquin Benoit combined for three innings of scoreless baseball, allowing no hits and recording three strikeouts. Despite the bullpen's strong showing, the Padres' offense was unable to support the pitching corps.
Yonder Alonso led the Friars' offense, going 2-for-4 with an RBI and a run scored -- making him the only Padre to collect multiple hits. Jedd Gyorko and Melvin Upton Jr. each contributed an RBI, while Matt Kemp -- who returned to the lineup following a left shoulder injury earlier in the week -- also collected a hit. Rea also got a hit -- the first double of his career -- while Brett Wallace and Alexi Amarista each collected pinch-hit singles.
The Padres will return to action on Sunday, with James Shields taking the hill opposite Alec Asher, who will be making his MLB debut for the Phillies at 10:35 a.m. PT in the series finale. In case you missed it, here's a look at some highlights and stories you may have missed from Saturday:
Padres postgame recap: Padres rally, but come up short vs. Phillies
Alonso drives in Kemp to get the Padres on the board in the fourth inning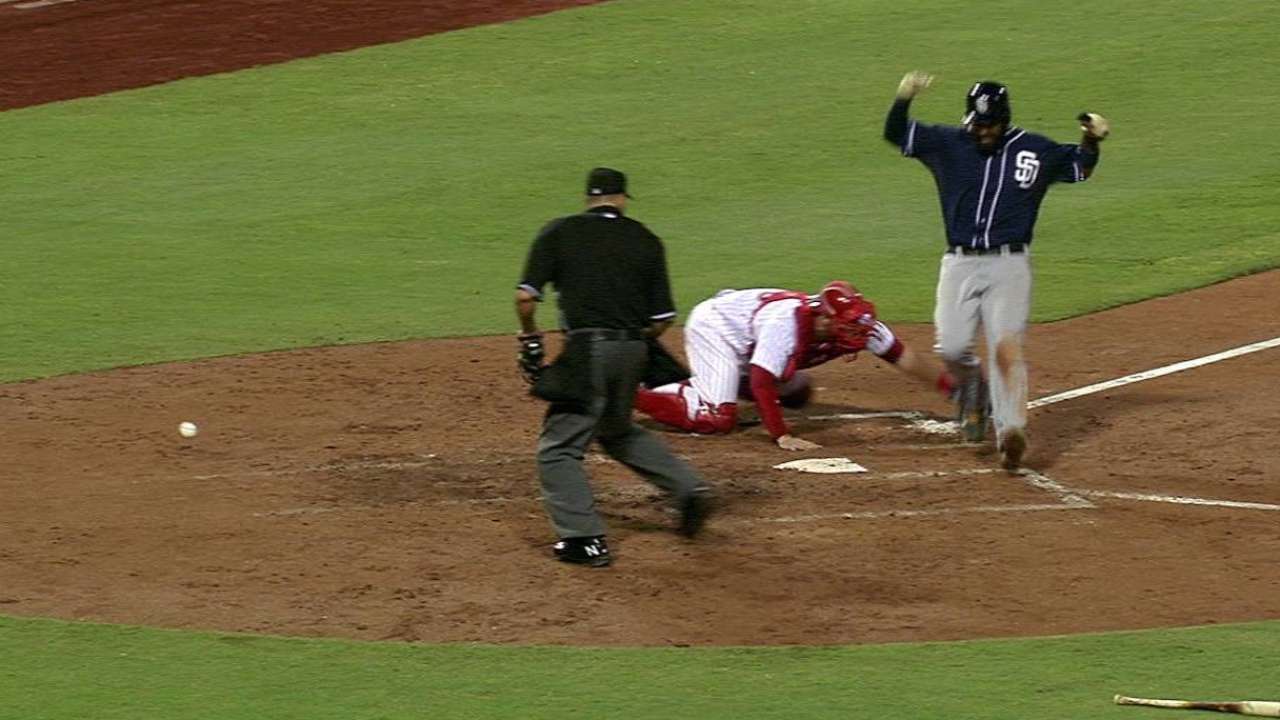 Upton Jr. knots the game at 2 with an RBI single in the fourth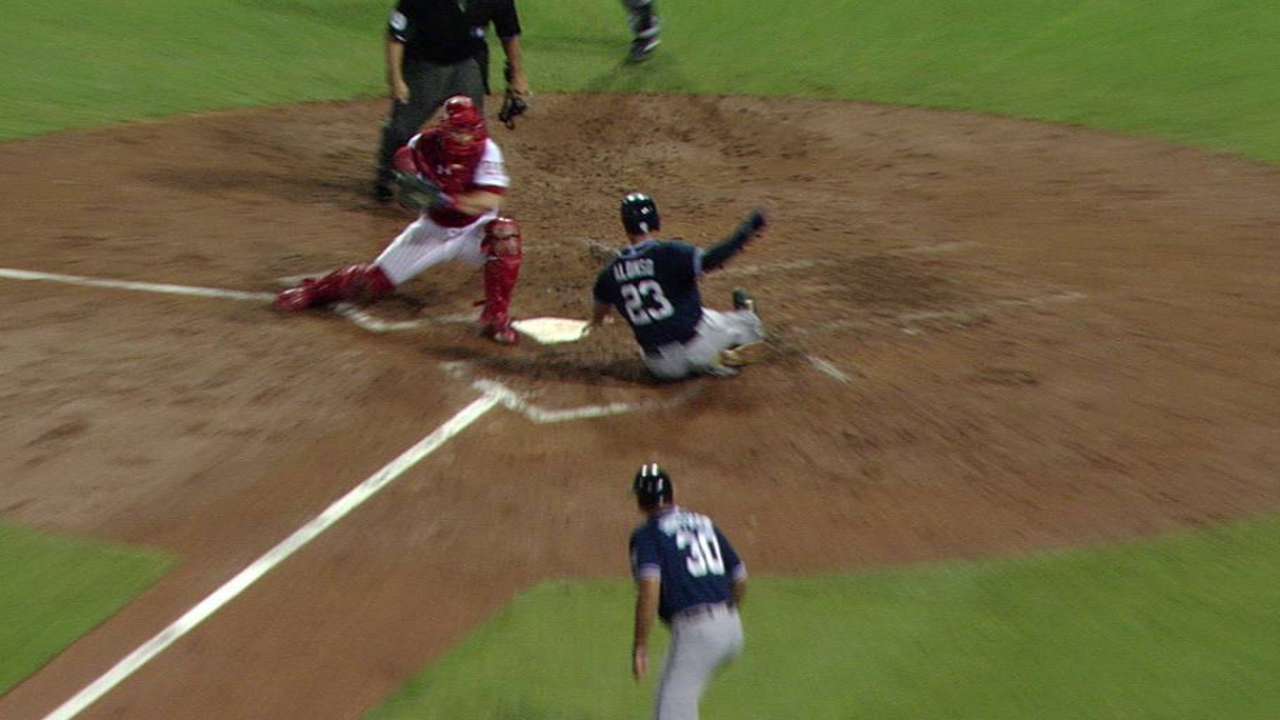 Justin Upton flashes his cannon by nabbing Altherr at home in the fifth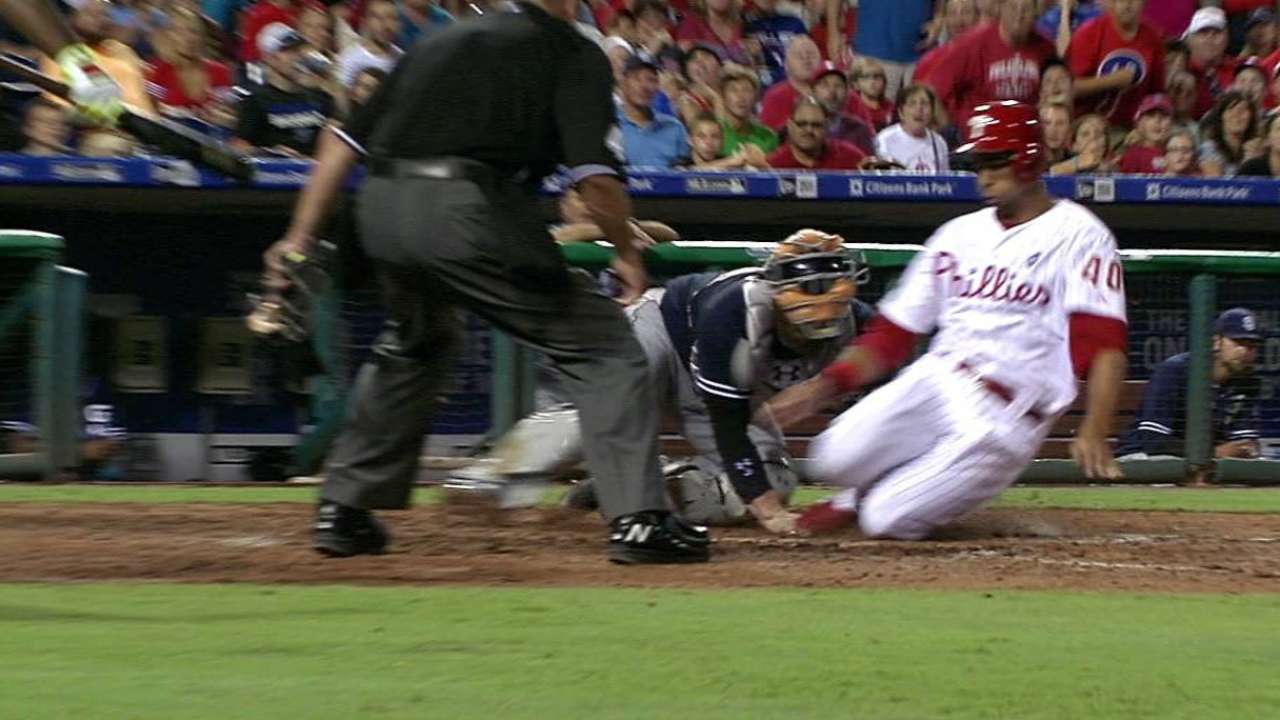 Gyorko drives in Barmes to bring the Padres within a run in the seventh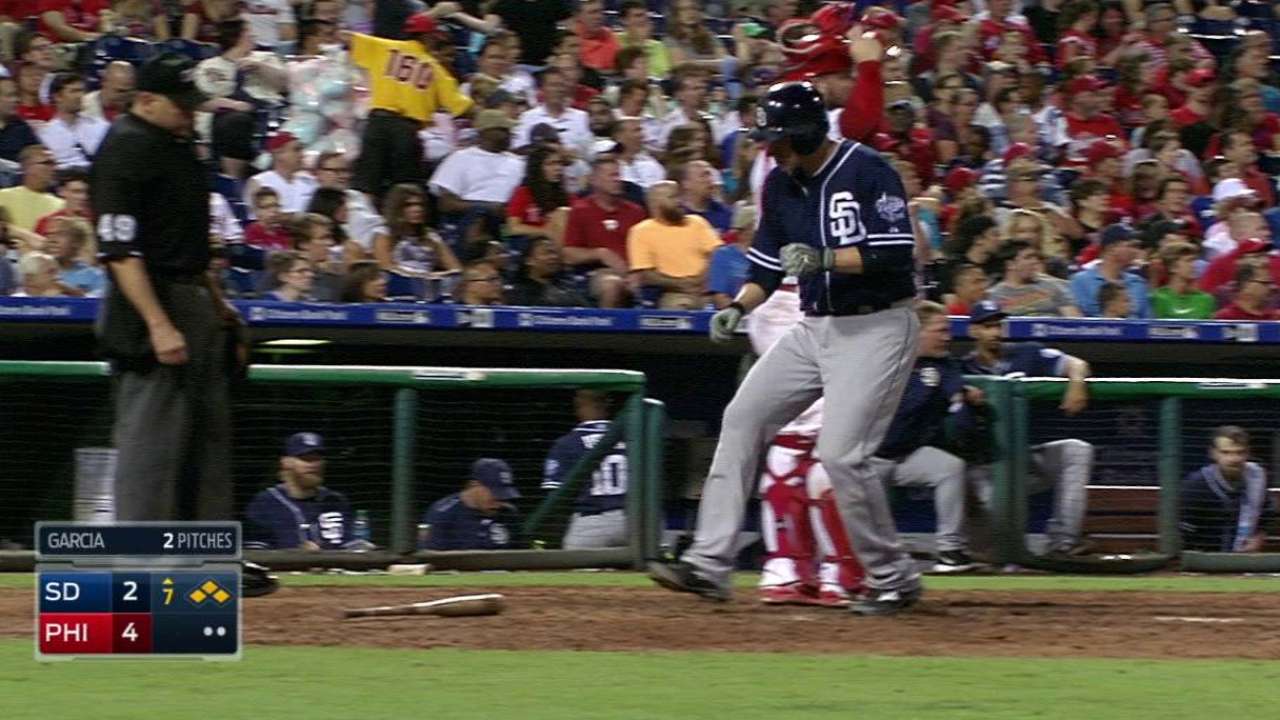 The day's top stories:
Young rookie continues extended tryout in stride: Rea still learning from his mistakes for Padres
Lake Elsinore lies in Myers' future: Myers close to starting a rehab assignment
Myers making notable progress with BP: Myers takes batting practice for first time since surgery
August a positive month for veteran righty: Kennedy one of NL's most improved pitchers in second half
Murphy optimistic about Kemp's quick turnaround: Murphy says Kemp is down ... but not for long
Down on the Farm: RHP Smith allows one run in seven innings in Triple-A El Paso win
Murph's Musings: Kemp returns, Myers starts rehab assignment Tuesday
Notable Notes: Game Notes @ PHI (08.29) Rea Given the nod to try and even series in Philly
Looking forward to the next game:
Friar Forecast at Citizens Bank Park: Shields to take mound as Padres face Phillies
Sunday's probable pitchers: James Shields (9-6, 3.89 ERA) vs. Alec Asher (MLB Debut)