Rusin erases memory of woeful outing
Lefty rebounds from 11-run game to deliver quality start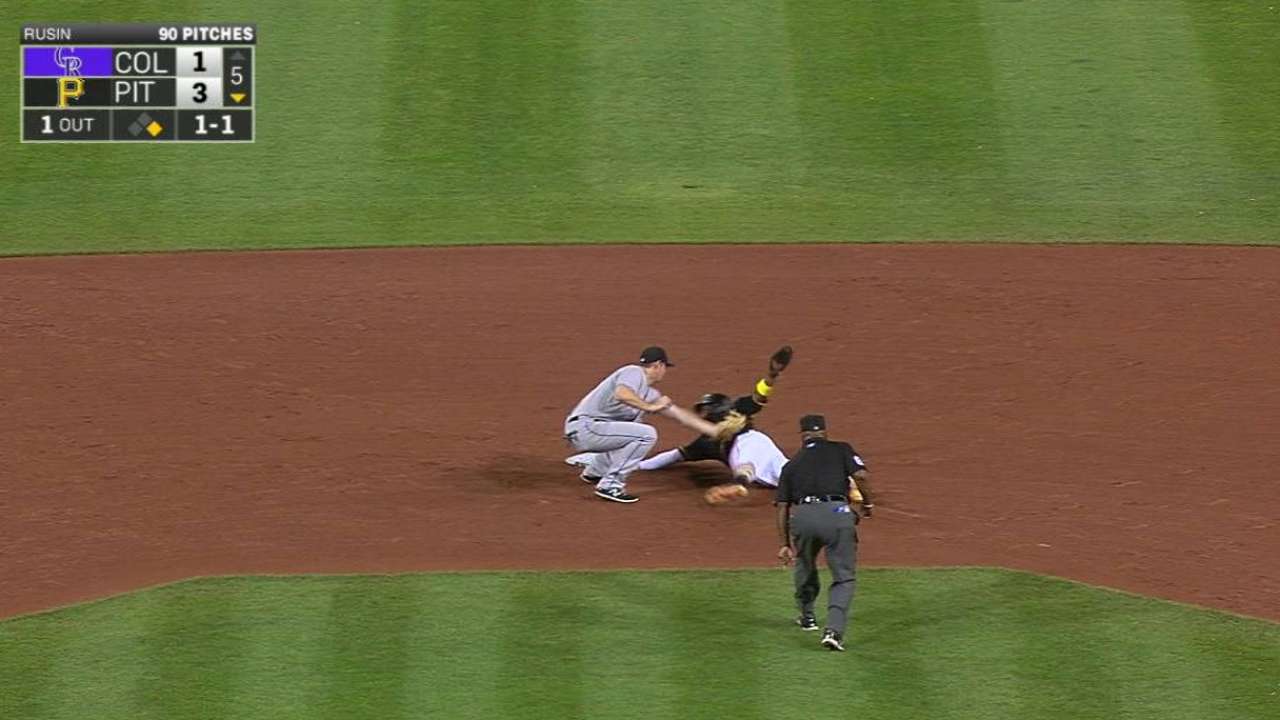 PITTSBURGH -- Left-hander Chris Rusin pitches for the Rockies, which means learning to forget some Coors Field outings that can be strange, awful or both. Rusin passed that test Saturday night at PNC Park, although he absorbed a 4-3 loss to the Pirates.
Rusin gave up 11 runs and a club-record eight doubles in his previous start, when he lasted two innings and eight batters into the third before departing a loss against the Mets on Aug. 22. After giving up an Aramis Ramirez three-run homer in the first inning Saturday, Rusin (4-7) held the Pirates to no further scoring while throwing six innings.
"I didn't look at it," Rusin said of his messy outing against the Mets. "I got that outing out of my head and focused on what I did the outing before that [a home shutout of the Padres], and used that as an advantage."
After Ramirez's homer, on a fastball that didn't get far enough inside, Rusin retired nine of the next 10 Pirates. He faced some trouble when an error put Francisco Cervelli at third with two down in the fourth. But Rusin intentionally walked Neil Walker, then struck out Pirates pitcher J.A. Happ.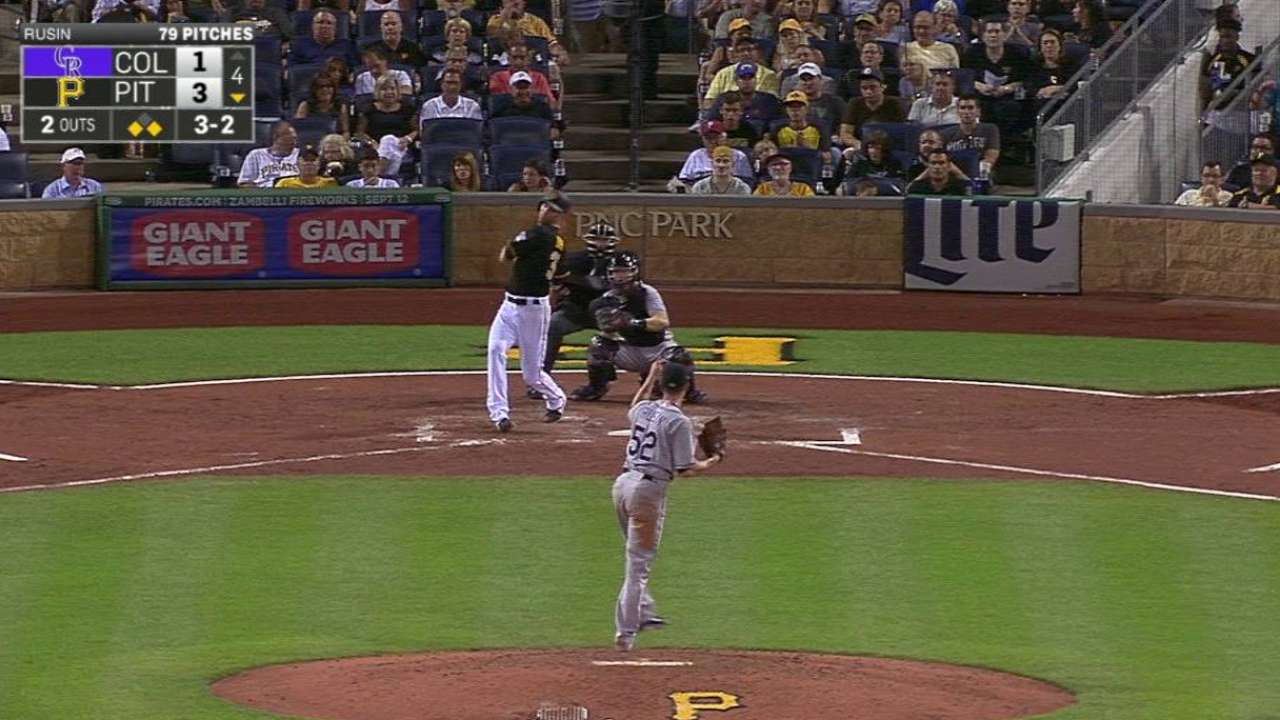 Rusin ended up with his 10th quality start (six or more innings, three or fewer earned runs) of the season. A waiver pickup from the Cubs at the end of last season, Rusin began the year at Triple-A Albuquerque but has put together a 4.97 ERA -- skewed by the game against the Mets -- and shown the competitiveness that could make him a factor in next season's rotation.
Rusin did away with the elevated pitches from the last start, and kept the Pirates off-balance with his fastball and changeup.
"He always finds a way to compete," Rockies manager Walt Weiss said. "Last time was one of those nights. That's all. But pretty much every time he's taken the ball he's done a real nice job for us."
Catcher Nick Hundley, whose ninth-inning homer Saturday made it a one-run game, said Rusin was back to his normal self against the Pirates. He gave up singles to Josh Harrison and Andrew McCutchen that weren't damaging until Ramirez's big swing.
"His stuff was too sharp not to [bounce back]," Hundley said. "He gives up the bloop hit, probably his worst pitch of the night to McCutchen. Aramis Ramirez, when you look at his career numbers, they're sneaky good. He made a good pitch, he beat us on that pitch, and unfortunately there were guys on."
Thomas Harding is a reporter for MLB.com. Follow him on Twitter @harding_at_mlb, and like his Facebook page. This story was not subject to the approval of Major League Baseball or its clubs.