In need of big game, Bruce breaks out
Right fielder launches mammoth three-run homer to help Reds top Brewers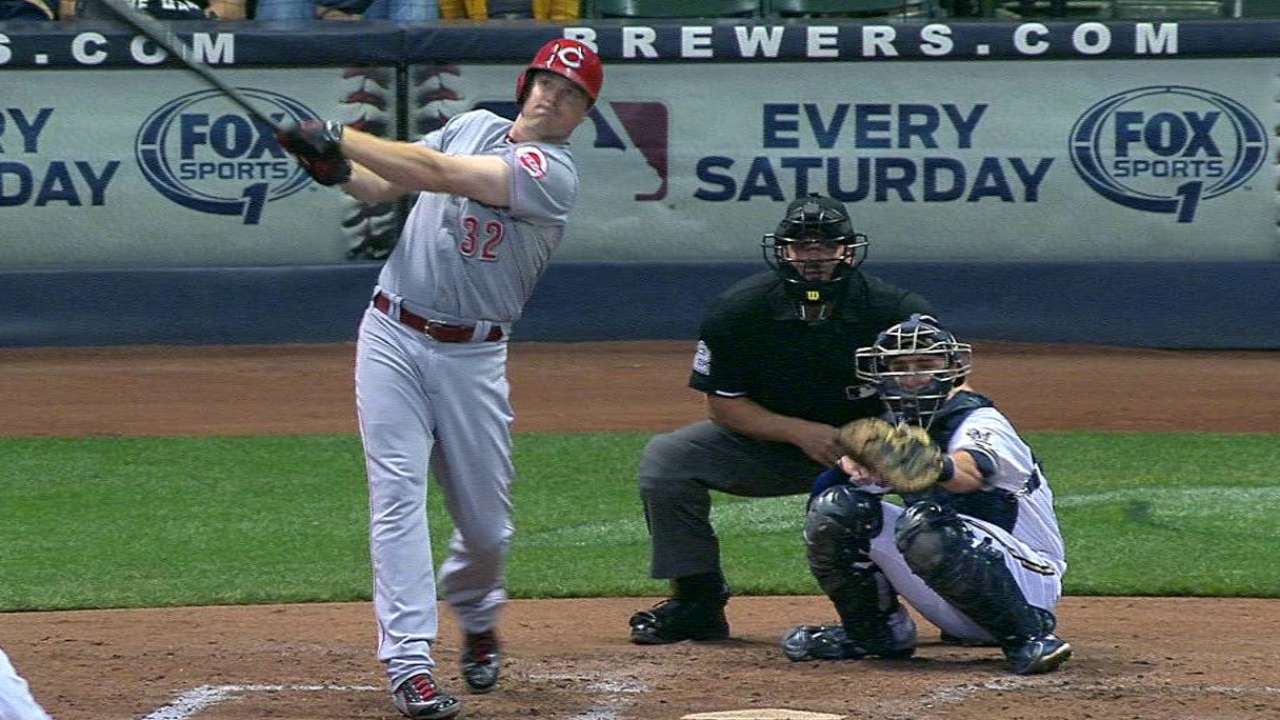 MILWAUKEE -- A Reds team that needed in a win in the worst way got plenty of help from the player who needed a good game just as much.
Right fielder Jay Bruce was moved up to the No. 2 spot in the order for the first time this season. He collected three hits with a booming home run and three runs scored during Saturday's 12-9 slugfest win over the Brewers.
"It was great to get some hits. Honestly man, getting the win was the most important thing," Bruce said. "I know it sounds cliché, but we haven't been playing good baseball lately. To figure out how to win one tonight was good."
Bruce entered the night batting .103 with one home run over his previous 23 games. The Reds came in with losses in 13 of the last 14 games.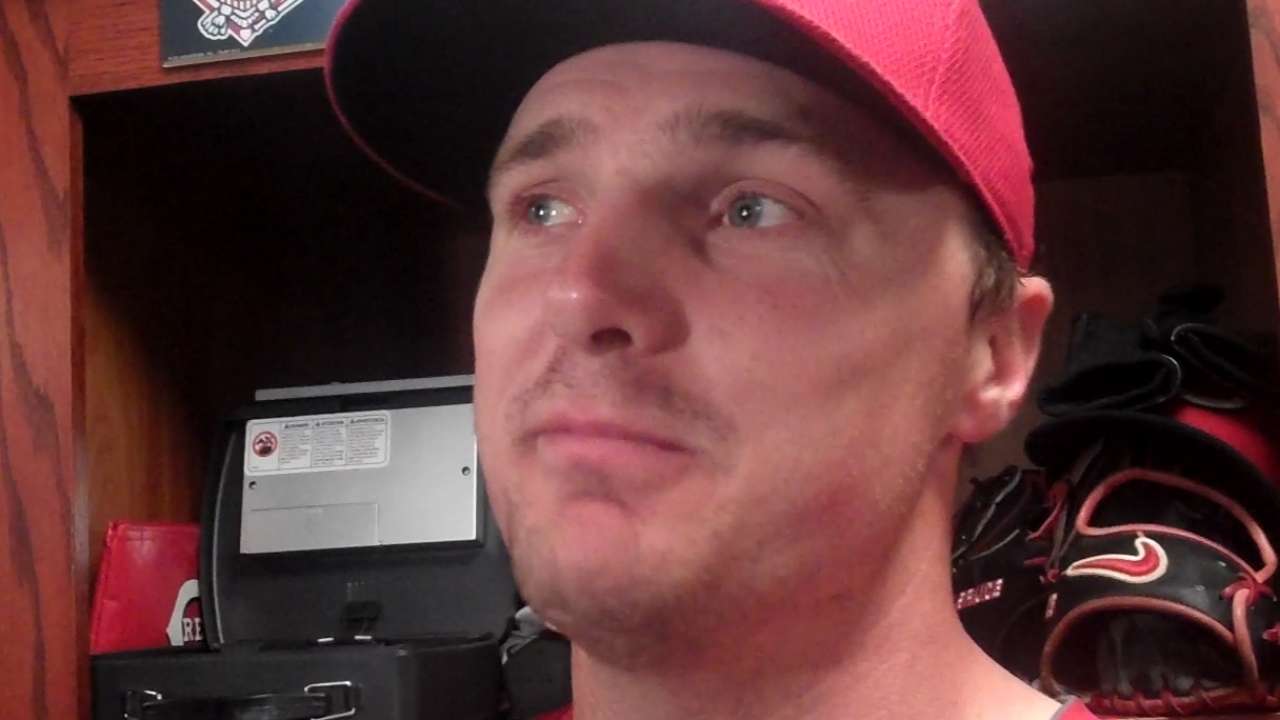 "I sat down here [Friday] and was figuring out lineups," Reds manager Bryan Price said. "[Hitting coach] Don Long came in and sat down and we started talking. He said 'What do you think about Jay in the two-hole with Joey [Votto] hitting behind him?' I said 'I think it's a great idea, let's give it a shot.'" It's just a good spot, I think, for guys to take a little bit of the heat off. It doesn't necessarily have to be a huge run producing spot in the order. And he made it one tonight."
Against the shift in the first inning, Bruce rolled a slow double into short left field. In the second inning, he did something far more dynamic with the bat.
On a 2-0 fastball from Matt Garza, Bruce blasted a three-run home run that was a no-doubter from contact. The drive hit the scoreboard in center field and gave Cincinnati a 6-1 lead.
According to Statcast™, the ball left Bruce's bat at 107 mph and was projected to travel 442 feet.
"I don't pay too much attention how far they go. They all count the same," Bruce said.
It was his 19th homer of the season and his first since Aug. 10. He had 18 for all of his rough 2014 season. Against Garza lifetime, Bruce is 11-for-30 (.367) with three homers.
In ninth inning, as the Reds trailed by a 9-8 score, it was Bruce's leadoff single to center field that started the four-run rally for the victory.
"He took advantage of some mistakes and really squared them up," Price said. "It was nice to see him get to his power tonight and stay in the middle of the field with hard contact."
Mark Sheldon is a reporter for MLB.com. Read his blog, Mark My Word, follow him on Twitter @m_sheldon and Facebook and listen to his podcast. This story was not subject to the approval of Major League Baseball or its clubs.