Innings piling up for effective Twins relievers
Bullpen logs 5 1/3 scoreless during Saturday's loss to Astros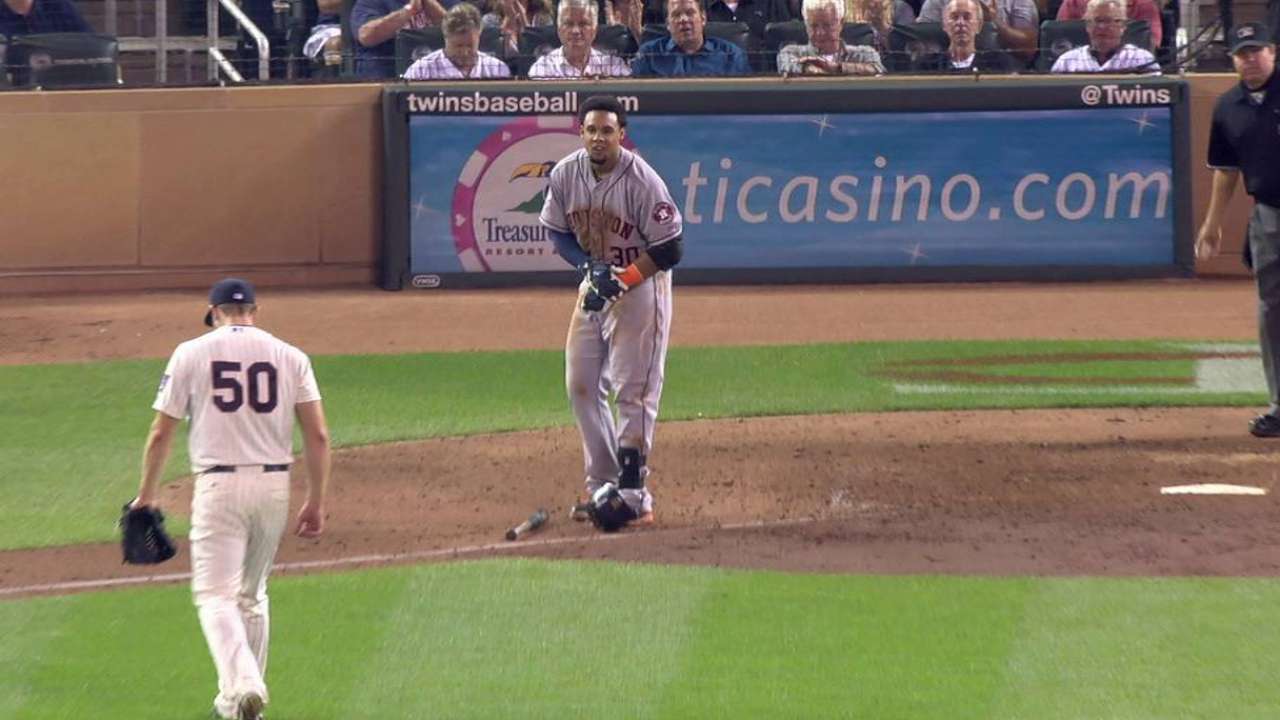 MINNEAPOLIS -- While the Twins have been playing well of late, winning seven of their last nine, it's mostly been in spite of their starting pitching.
Twins starters have failed to get deep into games, and it was again the case in a 4-1 loss to the Astros on Saturday night at Target Field. Right-hander Mike Pelfrey lasted just 3 2/3 innings, marking the eighth straight game for Minnesota that a starter failed to go at least six innings.
"I know that as a whole us starters have been killing this bullpen," Pelfrey said. "I know these guys came through tonight, but our goal is to play deep into October. That's going to wear on these guys. They picked me up today, but I'm kind of tired of saying that. I'd like to pick them up instead of going four or five innings. As a whole, we need to be better and I need to be better and we have to do it fast."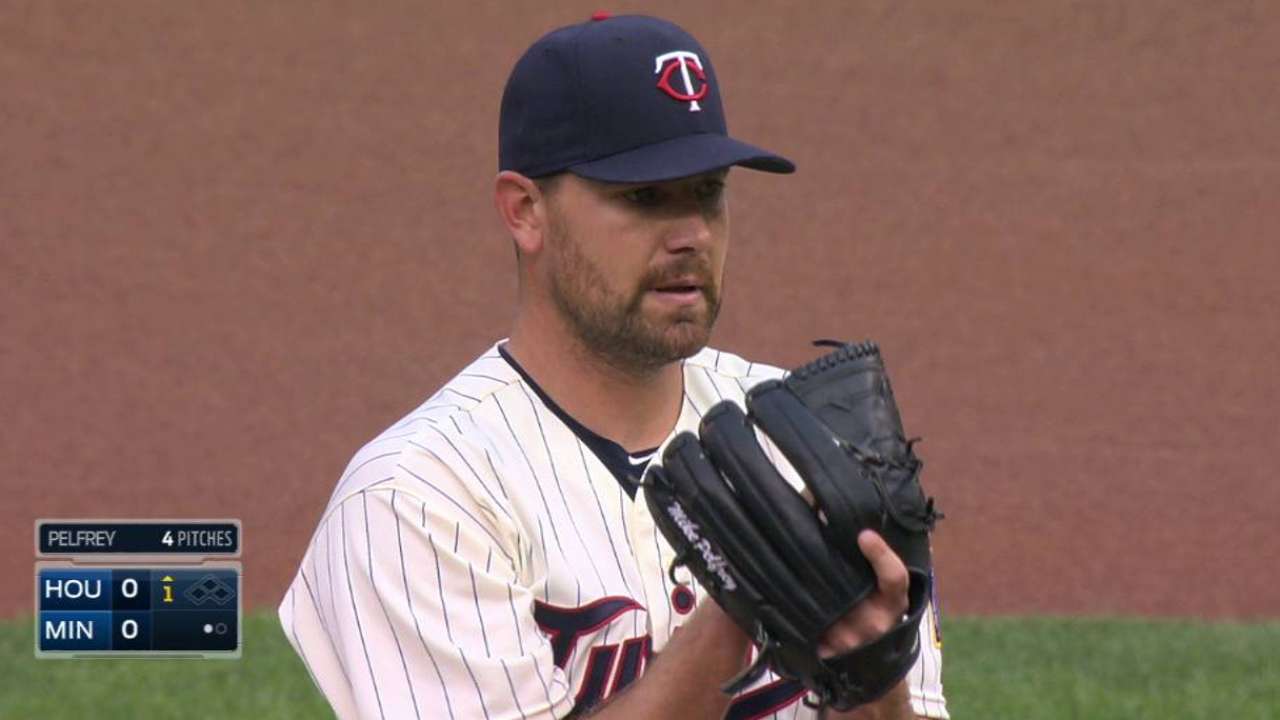 Pelfrey has failed to reach six innings in each of his last three outings, and consistently fell behind hitters on Saturday, allowing four runs on seven hits and two walks.
"The last couple of starts I don't think my command has been that great," Pelfrey said. "I've had a hard time getting through five. I couldn't get through five tonight and against a team like this with great pitching, it doesn't feel good. I put these guys in a tough hole and so the game is on me. I didn't do very good and I need to be better."
So while the starters have struggled, the bullpen has fared well despite the heavy workload. Blaine Boyer, Neal Cotts, Casey Fien and Brian Duensing combined for 5 1/3 scoreless innings in the loss, as Twins relievers have posted a 0.72 ERA in 37 1/3 innings over their last 10 games.
"They've been keeping it together for us," Twins manager Paul Molitor said. "We've been able to put some wins on the board despite not getting our best starting pitching recently. They've been the primary reason, along with some grinding offensive baseball. We'll hopefully get to expand our rosters in a couple of days and take the heat off those guys because they've certainly been used a lot."
As Molitor noted, the Twins will be able to add a few bullpen arms as early as Tuesday, when rosters expand for September callups. But Molitor noted the starters still need to go deeper into games.
"It's a little bit hit and miss as far as what we've been getting from these guys," Molitor said. "I don't think there's any magic. These guys are diligent with their work and preparation, but it just hasn't been happening as consistently as we'd like. But it's not due to lack of effort, so hopefully if we keep pushing, it'll turn around a little bit."
Rhett Bollinger is a reporter for MLB.com. Read his blog, Bollinger Beat, follow him on Twitter @RhettBollinger and listen to his podcast. This story was not subject to the approval of Major League Baseball or its clubs.