Panda lays out to make pivotal run-saving play
Red Sox third baseman working hard to be consistent on defense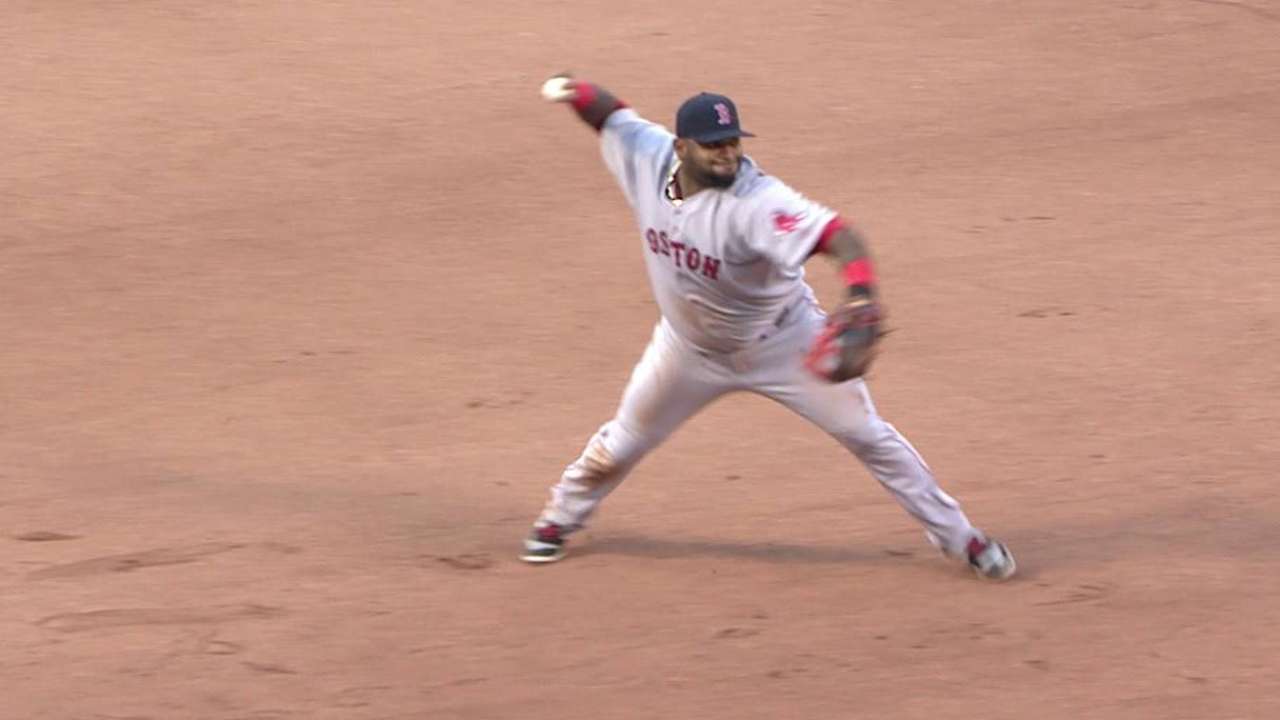 NEW YORK -- A bullet from Wilmer Flores threatened to veer too far to Pablo Sandoval's left in the seventh inning on Saturday afternoon, and if it did, the Mets were going to have all kinds of momentum while cutting the Red Sox's lead to a single run.
But Sandoval sprawled to the dirt of the infield at Citi Field, quickly rose up and fired across the diamond for one of the most crucial outs of a 3-1 victory over the Mets, stranding a runner at third.
These were the plays Sandoval built a reputation on in San Francisco en route to winning a trio of World Series rings. They haven't come often enough in the first few months of his time with the Red Sox.
But Sandoval, who also gave the Red Sox the lead with an RBI double in the sixth, is signed for another four years, and the Red Sox are gratified to see the third baseman starting to come into his element.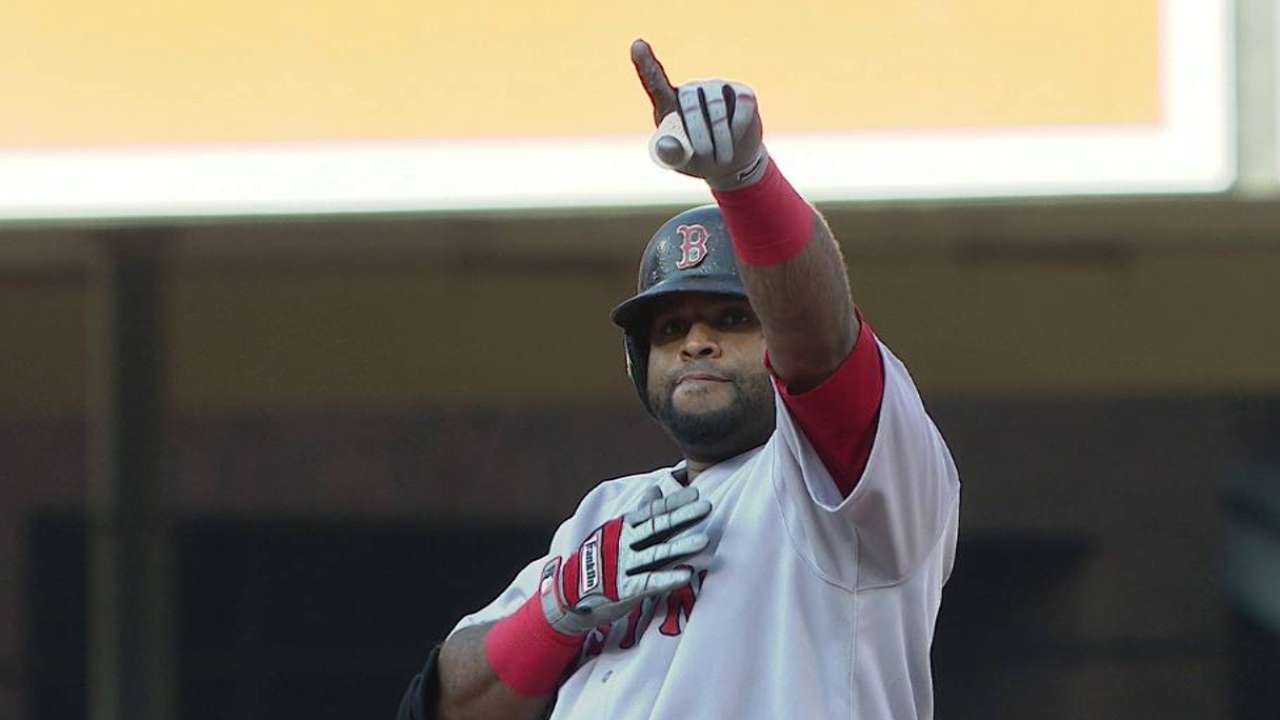 "Defense has been very consistent for Pablo this month," said interim manager Torey Lovullo. "He deserves a lot of credit for bodying up, getting up, throwing a strike, and there's a lot of tough work behind the scenes that he's doing to make those plays and it came at the right time."
Infield instructor Brian Butterfield thinks that Sandoval's inconsistencies on defense this season can mainly be attributed to health ailments that the third baseman has played through.
"The one thing that's most admirable with him is he's played through some bumps and bruises this year and never complained," said Butterfield. "But now he's healthy, he's moving around well. He's a good defender. He's a good athlete. He's a good baseball player. He does a lot of things. He cares about everything we do. He cares about winning. He's been a champion. We're lucky to have him."
Sandoval would also hardly be the first player who has struggled in the first few months after signing a contract with a big-market team.
"He has a solid work ethic," said Butterfield. "I think it's a matter of getting comfortable in your environment. He's comfortable now. It doesn't matter who he plays for or who his infield instructor is; he's going to be a good defender regardless. Even when there were some down points, which I think everybody goes through during the course of the season, he just persevered and he's got some toughness about himself."
Ian Browne is a reporter for MLB.com. Read his blog, Brownie Points, follow him on Twitter @IanMBrowne and listen to his podcast. This story was not subject to the approval of Major League Baseball or its clubs.