Myers close to starting a rehab assignment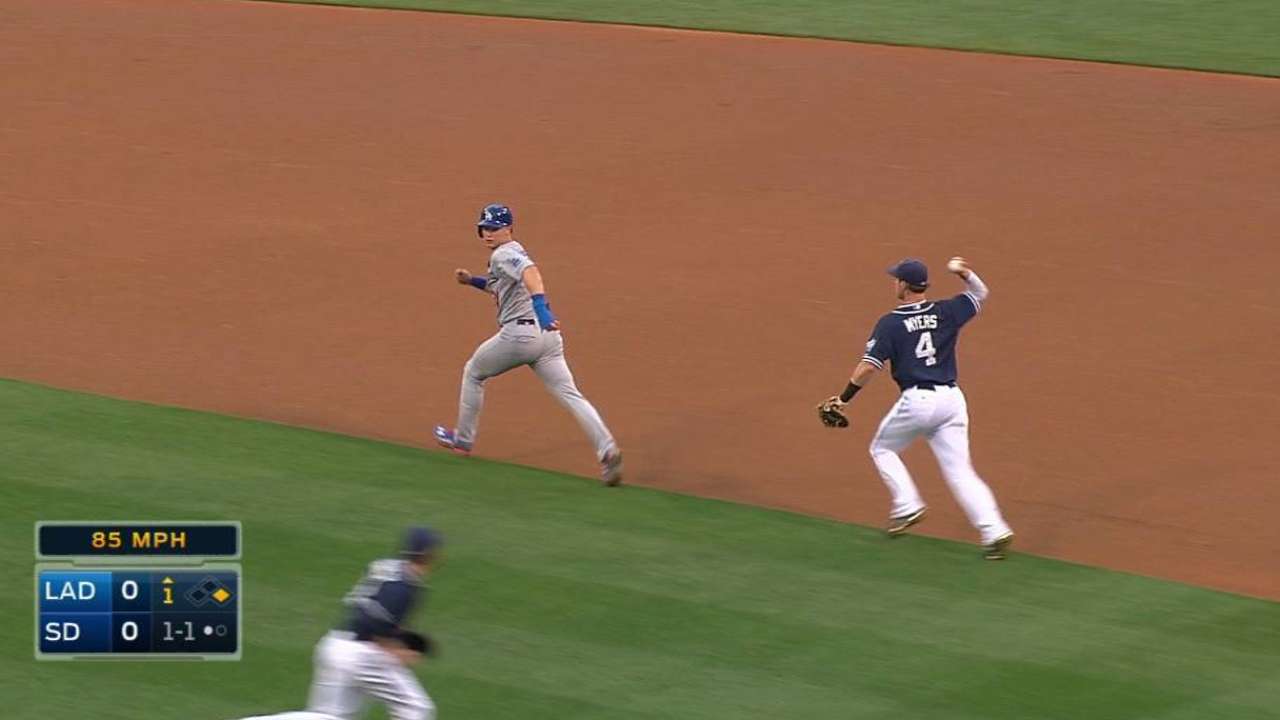 PHILADELPHIA -- Early Saturday afternoon, Wil Myers took part in some early batting practice at Citizens Bank Park. The Padres' outfielder has been sidelined due to right wrist surgery to remove bone spurs since June 13, and along with another session Sunday morning, he'll begin a rehab assignment later this week with his destination most likely Class A Advanced Lake Elsinore.
Myers, acquired from Tampa Bay in December in a three-team trade, played in just 35 games this season hitting .277 with five home runs and 19 RBIs. While the 24-year old has played most of his career in center field, he may be a long-term first baseman when he returns.
Either way, Myers return is a positive for both him and the Padres, who after two days got Matt Kemp back in the lineup on Saturday night against the Phillies. While the Padres were willing to be patient with their young hitter, Myers was determined to return this season to get his work started for 2016.
"We haven't totally solidified what affiliate he's going to go to," Padres manager Pat Murphy said. "We have the schedule and analyzed it but we haven't locked it in. How many games does he need after not playing for 100 games, we'll see.
"He's such a special talent, just a special player that I think in his mind he's thinking he's had this happen before. You know, he came back and played some games, after the first injury and hurt it again. I think he's a little cautious. I think it's important for him to think it's going to be ok."
Michael Radano is a contributor to MLB.com. This story was not subject to the approval of Major League Baseball or its clubs.