Pirates toast 1960 World Series champs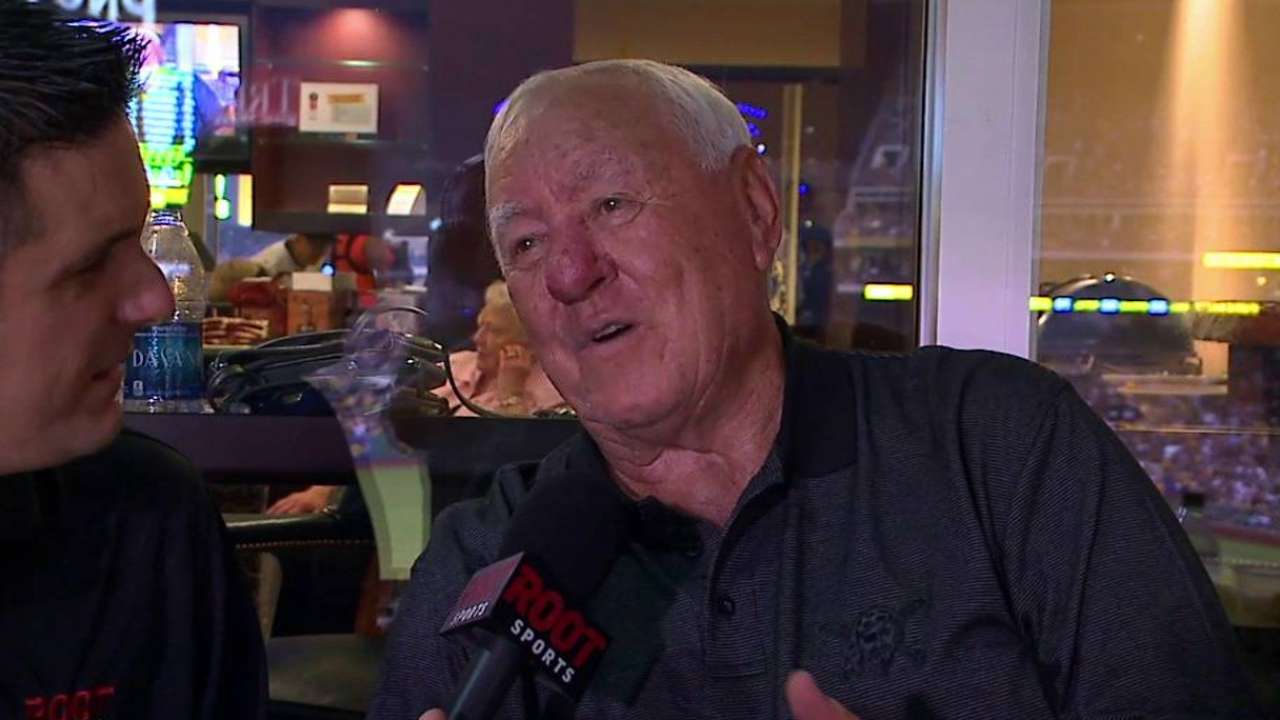 PITTSBURGH -- The Pirates honored the 1960 World Series championship team prior to Saturday night's game against the Colorado Rockies.
Pittsburgh defeated the New York Yankees in the Series, with Bill Mazeroski hitting the dramatic game-winning home run in the ninth inning of Game 7, giving the Pirates a 10-9 victory and their first championship since 1925.
The 1960 club, 55 years later, remains one of the most revered and iconic teams in franchise history.
"The popularity hasn't died yet," said Bill Virdon, the center fielder on that squad. "I hope it doesn't. It was one of those years, there is no question about that. It seemed like everything went our way, we got everything we needed, we got a run when we needed it, we got an out when we needed it, and we won the World Series."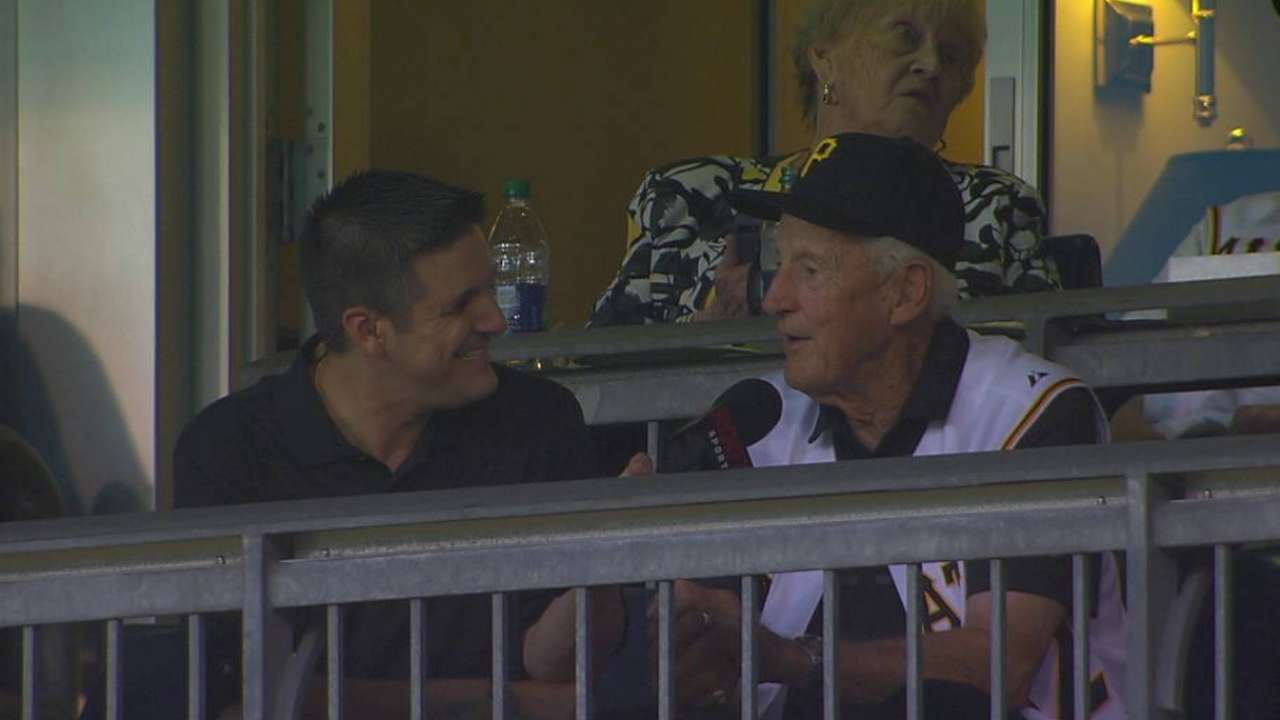 Mazeroski, a Hall of Famer, says a day doesn't go by that someone does not bring up his Series-winning home run and that topsy-turvy Fall Classic.
"I don't care what anybody says, that was probably one of the greatest World Series games ever played," Mazeroski said. "A lot of people have their own opinion of games played, but that game went back and forth, we got up four runs and they score and go up three runs, and we come back and score, and it ends like it did. Nobody could write that script, that was fantastic."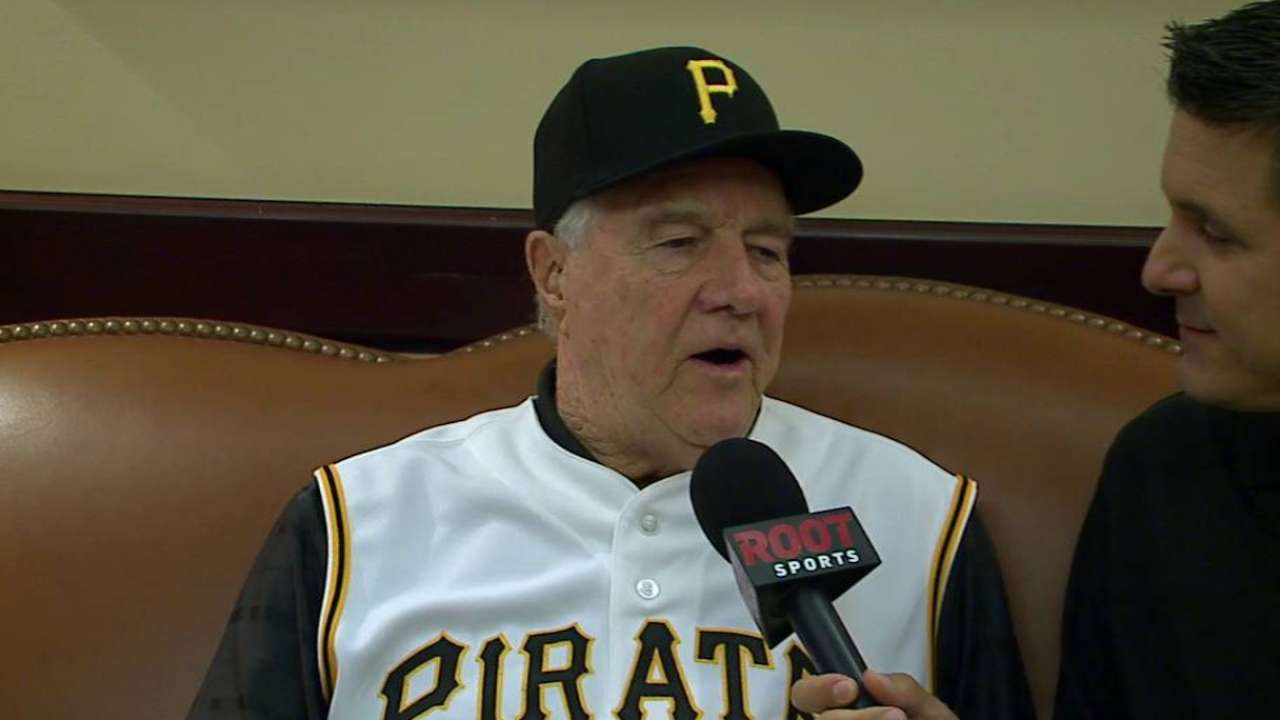 "I think the one thing we want to make sure transpires is they know that we honor them, we respect them, we want them in here," Pirates manager Clint Hurdle said. "We want to thank them for their hard work creating the history that they created."
The 2015 Bucs meeting the 1960 World Champs. pic.twitter.com/9VTuKJ1Rmt

- Pittsburgh Pirates (@Pirates) August 29, 2015
George Von Benko is a contributor to MLB.com. This story was not subject to the approval of Major League Baseball or its clubs.