Astros being careful with Correa's injury
Rookie shortstop misses third straight game with sore left hamstring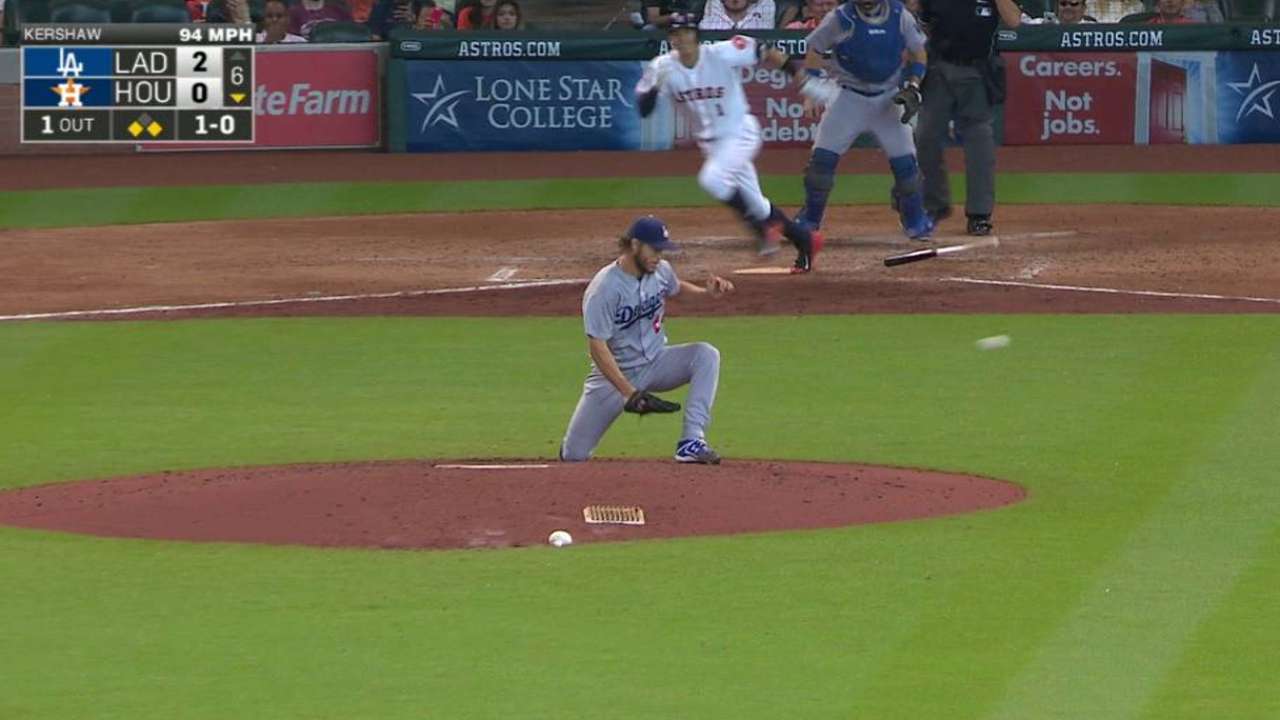 MINNEAPOLIS -- With the Astros in the middle of a playoff race, playing without Carlos Correa for a few games isn't ideal. But that pales in comparison to losing him for even longer, prompting the team to be extra cautious with the rookie shortstop.
Correa was out of the lineup for his third consecutive game on Saturday with a sore left hamstring, but he had a chance to test it and run on the field pregame, which he didn't do Friday.
"He's progressing nicely. It's slow and steady and no setbacks, which is key. He's feeling better and better," manager A.J. Hinch said. "He wants to be back in the lineup. I think we need to see some things out of him prior to doing it. He may or may not make an appearance in this series. We're going day-by-day and increasing his activity and [will] probably do something similar tomorrow."
Earlier this season, second baseman Jose Altuve had a similar issue, leaving June 17's game with a tight hamstring. He didn't return to the lineup until the June 22.
"This is mirroring a little bit of what we went through with Altuve a few months ago where he's got to pass a few tests for us to feel comfortable putting him back in," Hinch said.
Meanwhile, the young shortstop is anxious to return and help his team march toward the playoffs. Sitting in the dugout while his team plays is "not fun at all," the 20-year-old said.
Correa said he was available to pinch hit if needed, though it doesn't seem likely that Hinch would opt to use him Saturday against the Twins.
"It's always hard because guys want to play, it's a pretty simple decision for me," Hinch said. "If there's sensitivity in there and he's showing any signs of discomfort, it's a no. It's no different than parenting."
Correa has made a huge impact for the Astros since being called up in June -- the shortstop, who is hitting .278 with 15 home runs and 43 RBIs, appears to be a frontrunner for the American League Rookie of the Year award.
"Go around the league, 30 teams, take away their 3-hole hitter, 4-hole hitter, it will look and feel a little bit different but we've got capable guys to fill in the void but there's not a day that Carlos is out of the lineup that it's not a bummer," Hinch said.
Betsy Helfand is an associate reporter for MLB.com. This story was not subject to the approval of Major League Baseball or its clubs.