9 years after surgery, Asher ready for debut
Righty had Tommy John surgery on his right elbow at 14 years old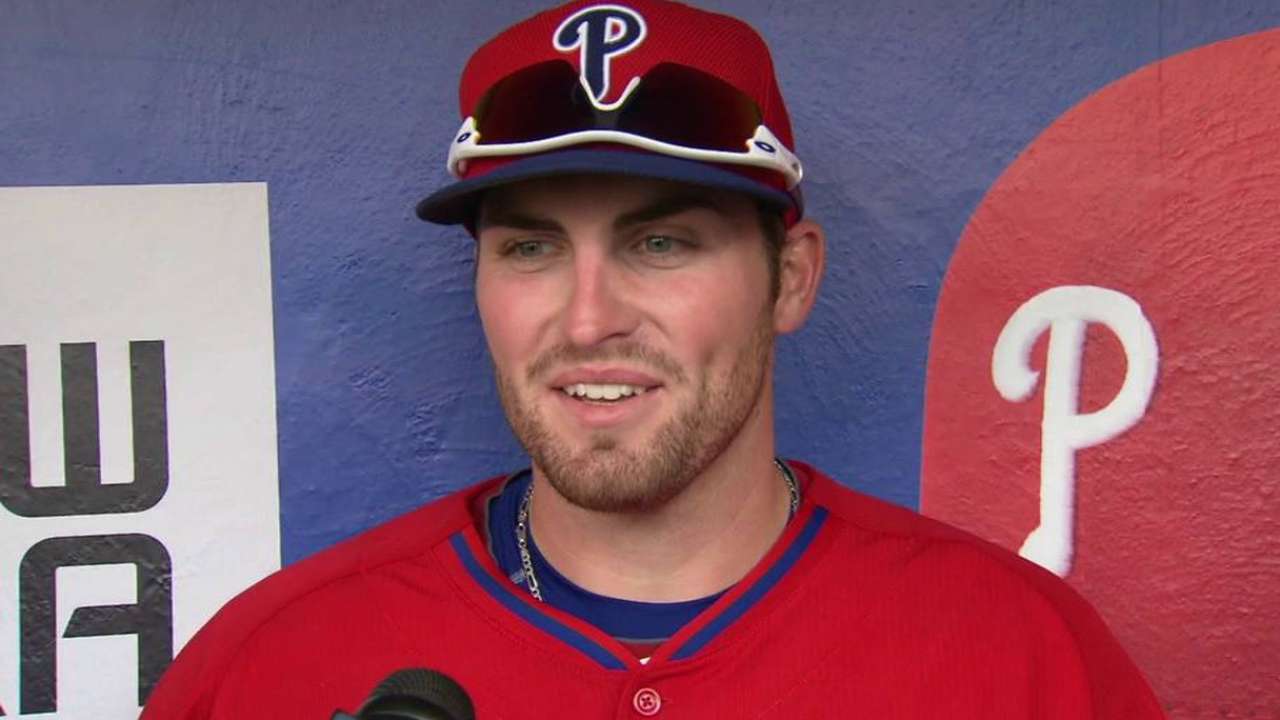 PHILADELPHIA -- This is the moment Alec Asher probably envisioned when he had Tommy John surgery at 14 years old.
Asher, 23, is one of the players the Phillies acquired from Texas last month in the Cole Hamels trade. He will make his big league debut on Sunday afternoon against the Padres at Citizens Bank Park, the second pitcher acquired in the trade to debut this season for the Phillies.
"You don't realize how tall these stadiums are until you really get out there," Asher said Saturday evening. "But it's awesome. I'm almost speechless."
Asher went 2-0 with a 2.08 ERA in four starts with Triple-A Lehigh Valley. Before the trade, he went 3-6 with a 4.73 ERA in 12 starts with Triple-A Round Rock. Long before that, he had ulnar collateral ligament surgery. Asher's father Bob Asher told the Philadelphia Inquirer that the family paid $22,000 to have orthopedist James Andrews perform the surgery. They paid their final bill within the last year.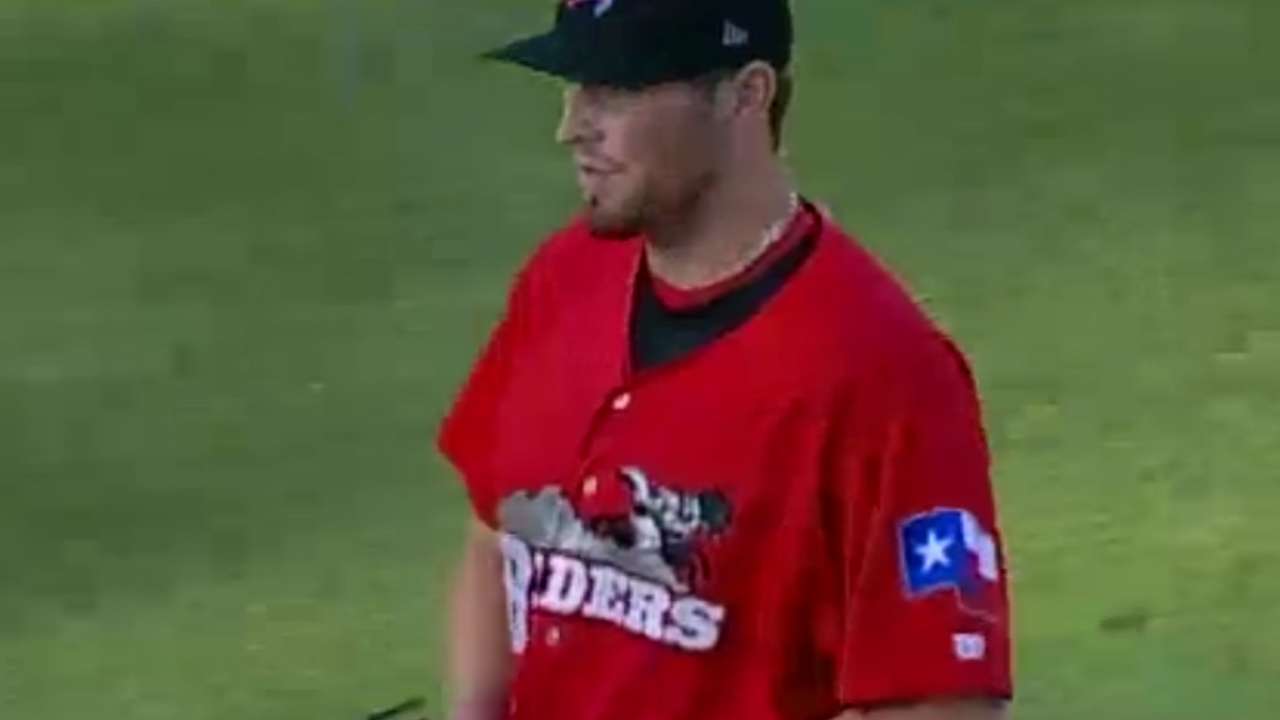 "Never a moment of regret," Asher's father told the Inquirer.
Alec said he has never met another pitcher who had the surgery at a younger age than him, but he is sure that person exists.
"It's definitely rare," he said. "You don't definitely see that, but I guess it's becoming more common.
"I had always said I want to pitch in the Major Leagues, I want to be a Major League Baseball player. I always had that aspiration as a kid. I wasn't going to give up until I couldn't anymore. … I knew I loved baseball and I knew I wanted to keep playing. That was the only option. It was a no brainer for me and my family. It ended up working out all right."
The Giants selected Asher out of Lakeland Senior High School in Fla., in the 23rd round of the 2010 Draft. He instead attended Polk Community College in Winter Haven, Fla., and the Rangers selected him in the fourth round in the 2012 Draft.
Three years later he is in the big leagues.
"It's been a hectic month for sure," Asher said about the July 31 trade. "I finally felt like I'd been in a place for a month, finally got my stuff settled in and then I get this news so I'm like, alright, I've got to get everything packed up and move it all again. It's been for the better, that's for sure. It's hard to complain when this stuff's going on for you."
Todd Zolecki is a reporter for MLB.com. Read his Phillies blog The Zo Zone, follow him on Twitter and listen to his podcast. This story was not subject to the approval of Major League Baseball or its clubs.