MLB.com Columnist
Tracy Ringolsby
Front-office changes abound in 2015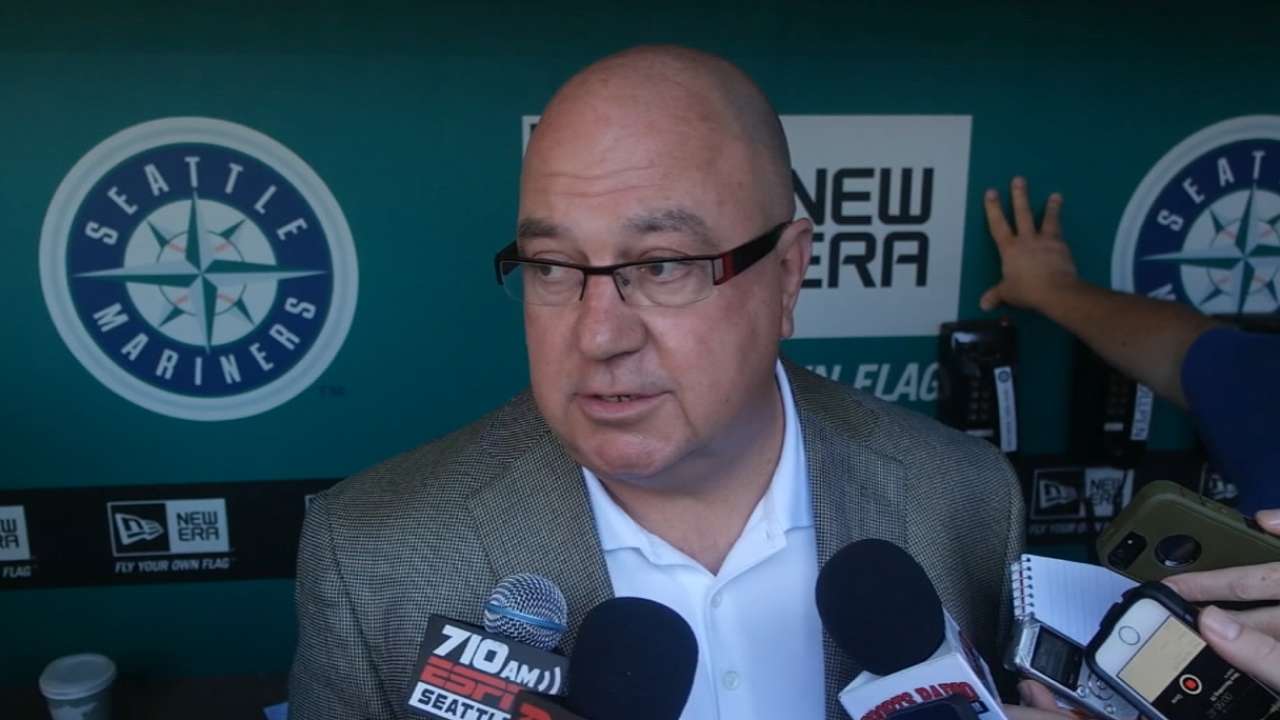 Maybe it should have been a warning on May 18 when Dan Jennings, general manager of the Miami Marlins, suddenly found himself filling out the team's lineup card, having replaced Mike Redmond as the manager. It has, after all, become one of those kinds of seasons for baseball front offices.
It's one thing for an in-season managerial change, and there have been four this year -- Jennings in Miami; Craig Counsell replacing Ron Roenicke in Milwaukee; Pat Murphy taking over for Bud Black in San Diego; and Pete Mackanin assuming the duties from Ryne Sandberg in Philadelphia.
But six in-season changes with the men in charge of baseball operations?
Yep, six in-season changes beginning with the unusual move of Jennings from front office to dugout. Detroit released Dave Dombrowski from his contract early so he could pursue another job. The Tigers immediately promoted Al Avila and gave him a five-year contract. In a matter of days, Dombrowski was hired as president of baseball operations for the Boston Red Sox, prompting the resignation of Red Sox general manager Ben Cherington.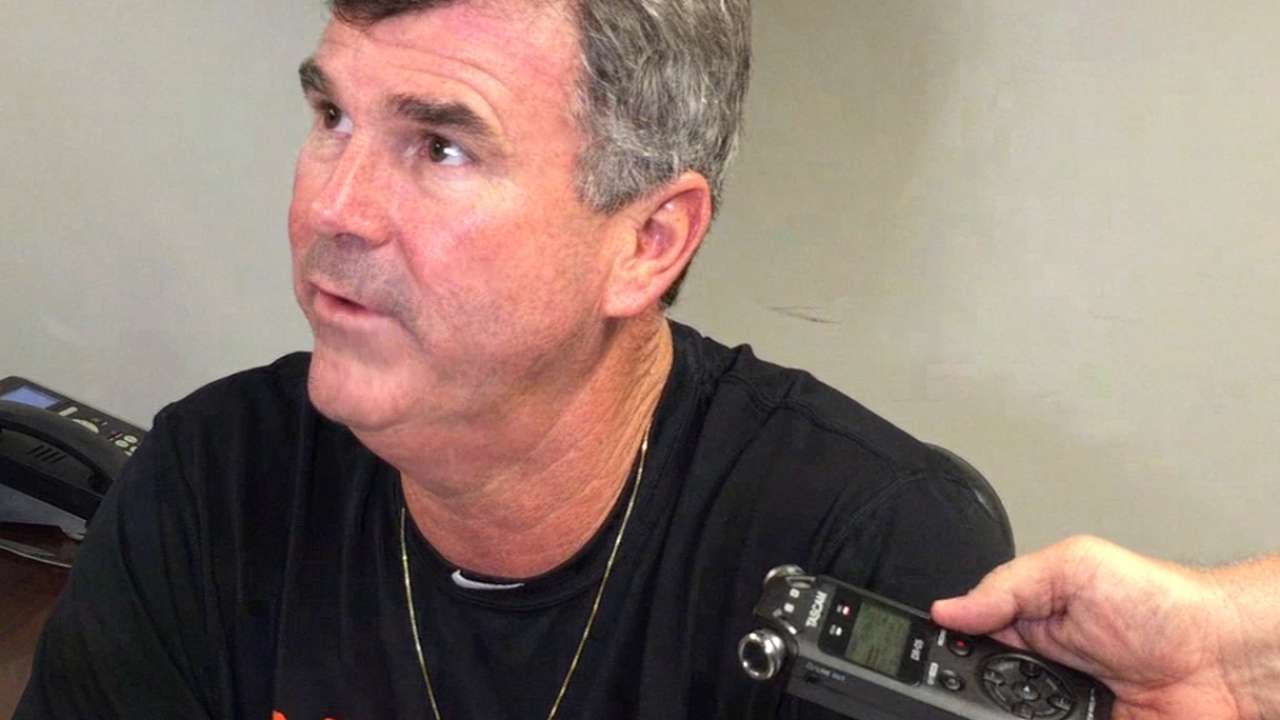 And there was Jerry Dipoto leaving his post with the Angels. Jack Zduriencik was the latest to go, dismissed by the Mariners on Friday, about three weeks after the Brewers announced that general manager Doug Melvin would be moving into an advisory role for the organization.
One guy who isn't going anywhere is the Giants' Brian Sabean. During the spring, he was given the title of executive vice president of baseball operations, which allowed the team to promote the capable Bobby Evans to the role of general manager, although Sabean retains the final say on baseball matters, much like Dombrowski in Boston and Theo Epstein with the Cubs.
There has been quite a bit of front-office turnover among other clubs since Sabean was hired on Sept. 30, 1996.
Once a bastion of stability in its management program, the Dodgers organization has undergone seven general manager changes in the 19 years Sabean has been on the job, according to the Club Executive Database of Baseball America, one more than the Orioles.
Billy Beane of Oakland is second to Sabean in seniority. He was hired on Oct. 18, 1997. Brian Cashman, hired by the Yankees on Feb. 3, 1998, is third. The only other organization that has made only one change during The Sabean Era is the Cardinals, where John Mozeliak replaced Walt Jocketty on Oct. 30, 2007.
Hit me
Cubs first baseman Anthony Rizzo hit his 26th home run Friday night, and he is in position to become only the fourth player to hit 30 home runs and be hit by a pitch at least 25 times in a season since 1901, according to Baseball-Reference.com.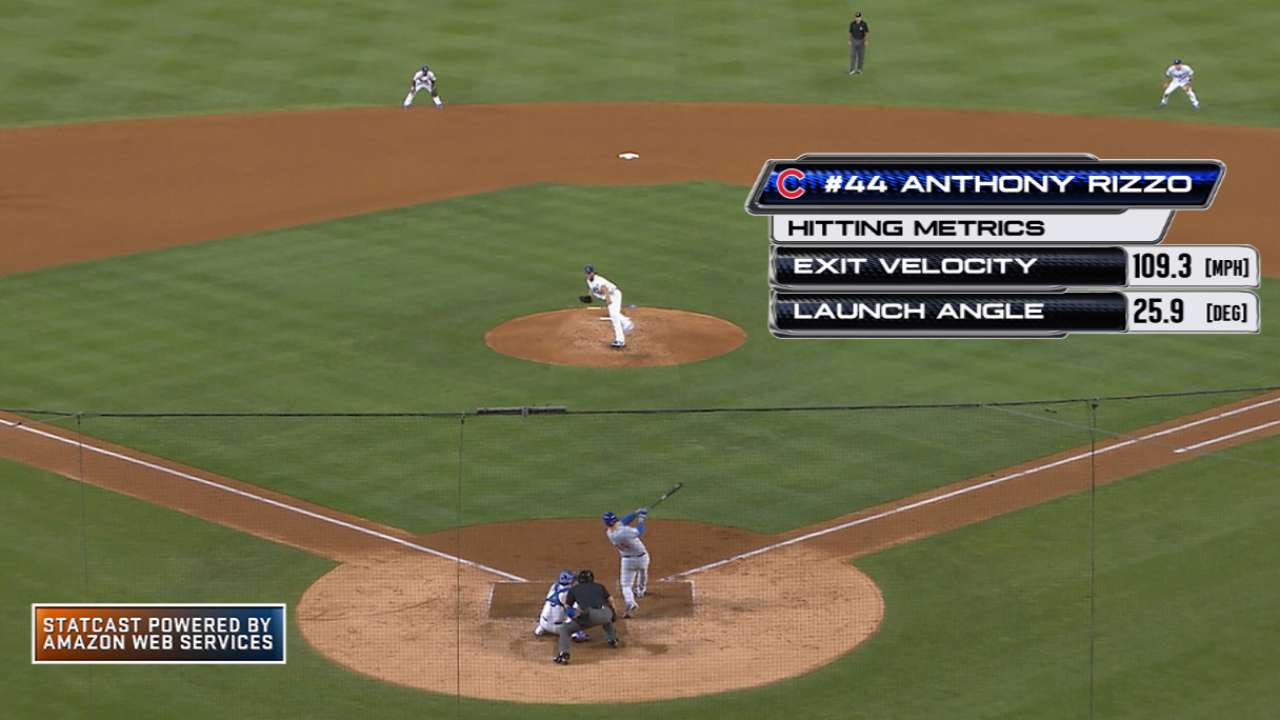 Don Baylor, with the 1986 Red Sox, hit 31 home runs and was hit by a pitch 35 times. Chase Utley hit 33 home runs and was hit by a pitch 27 times with the Phillies in 2008. Andres Galarraga hit 44 home runs and was hit by a pitch 25 times with the Braves in '98.
Rizzo is already one of only seven players to have been hit by a pitch at least 24 times and to hit at least 26 home runs in a single season. In addition to Baylor, Utley and Galarraga, Craig Wilson of the Pirates was hit 30 times and hit 29 home runs in 2004, Rickie Weeks of the Brewers was hit by a pitch 25 times and hit 29 home runs in '10, and Utley did it a second time, when he was hit by a pitch 24 times and hit 31 home runs in '09.
Lineup cards
As much turnover as there has been among general managers in the past 19 years, it is mild compared to managerial ranks. With the four moves made so far this season, there have been 139 managerial changes since Sabean became the general manager in San Francisco.
The Braves, Angels, Yankees and Cardinals have changed managers only once since Sabean took control in San Francisco.
At the other extreme, the Blue Jays have made a change eight times, including twice hiring current manager John Gibbons. The Marlins, D-backs, Cubs, Reds and Brewers have made seven changes each, and the Expos/Nationals, Tigers, Astros and Orioles have changed managers six times.
Happy anniversary
• Saturday was the 49th anniversary of the Beatles' concert at Candlestick Park, which marked the group's final public appearance, according to nationalpastime.com.
• Sunday is the 50th anniversary of Casey Stengel officially retiring after 56 years as a player and manager at the Minor and Major League levels. Suffering from a broken hip, Stengel stepped down after managing the Mets in their first 4 1/2 years of existence. His number 37 was retired two days later.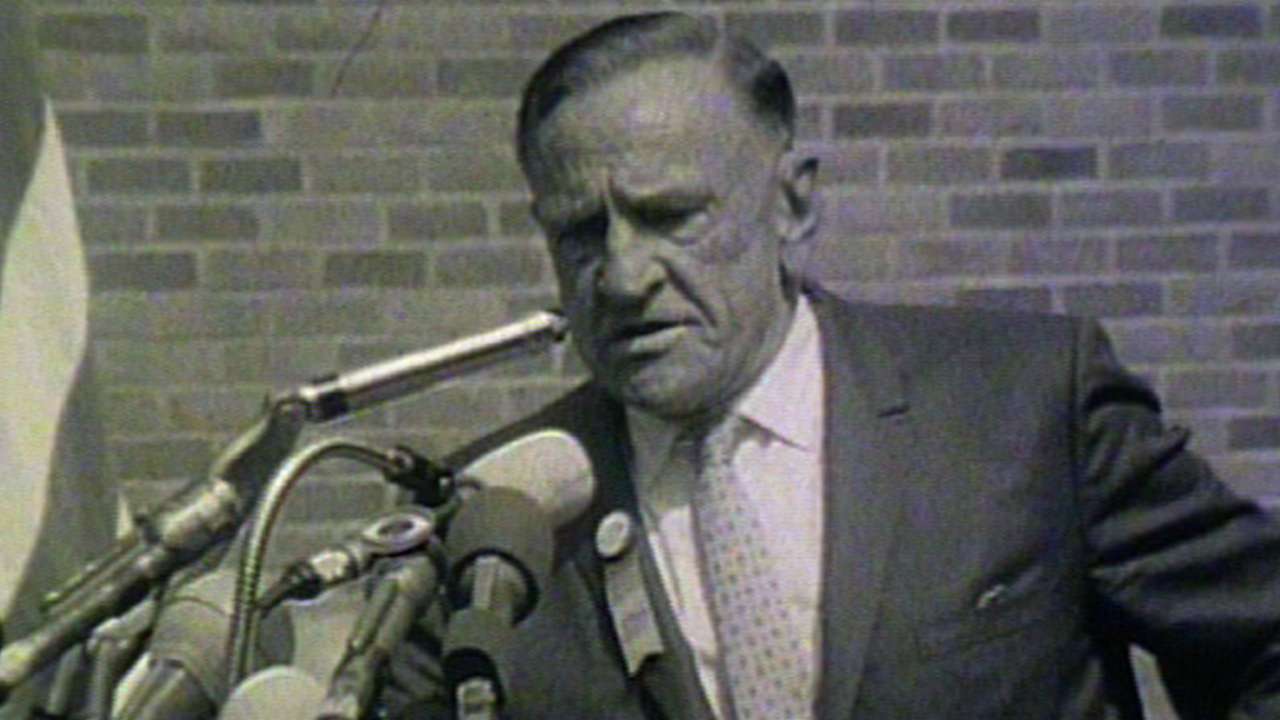 • Monday is the 25th anniversary of Boston acquiring reliever Larry Andersen from the Astros, who asked for Triple-A third baseman Scott Cooper, but wound up taking Double-A third baseman Jeff Bagwell. Bagwell won the National League Rookie of the Year Award in 1991, and in '94, he won the NL MVP Award and Andersen retired.
Quickly
• Ron Washington replaced Mike Gallego as the A's third base coach, the third coaching change made this season on a team that did not have a managerial change. Edgar Martinez replaced Howard Johnson as the Mariners' hitting coach, and Ron Roenicke replaced Lorenzo Bundy as the Dodgers' third-base coach earlier this season.
• With Utley now a Dodger, first baseman Ryan Howard and catcher Carlos Ruiz are the only players remaining on the Phillies from their 2008 postseason roster.
Tracy Ringolsby is a columnist for MLB.com. This story was not subject to the approval of Major League Baseball or its clubs.