Mets sticking to the plan with Wright
Third baseman rests Saturday as expected, should return to lineup Sunday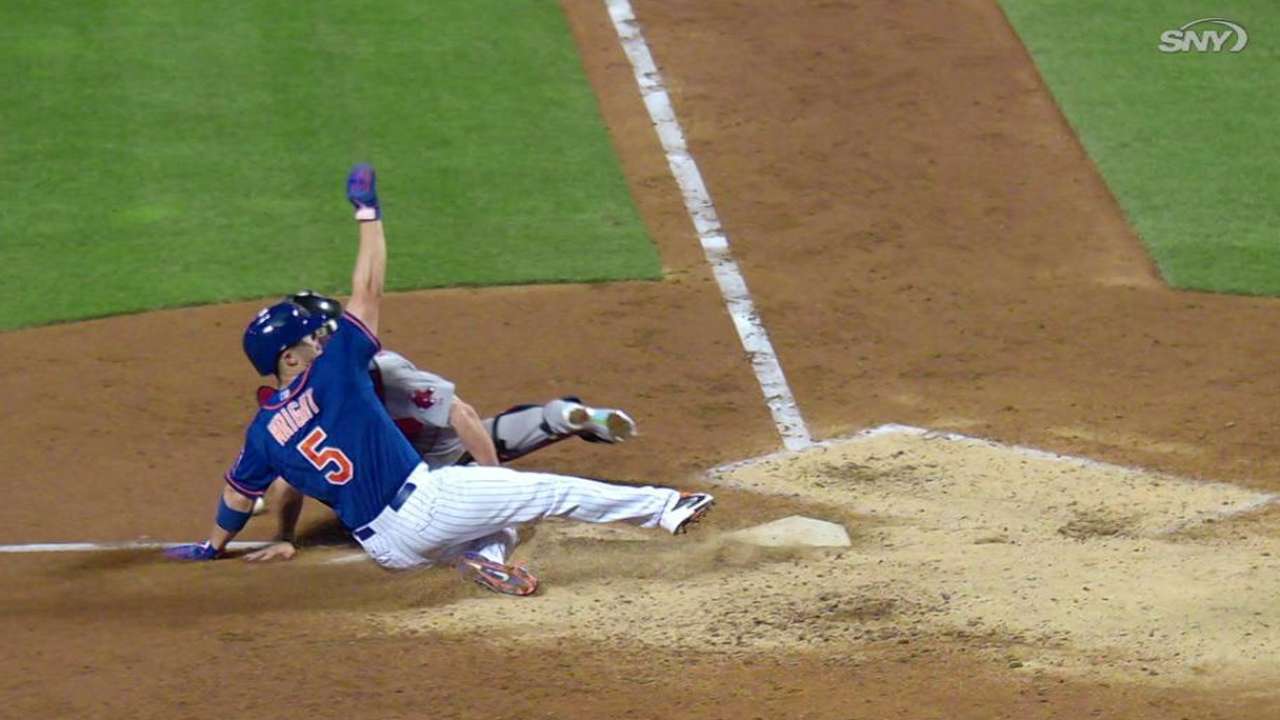 NEW YORK -- There will be no surprises in David Wright's routine the rest of this season if the Mets can help it. As expected, Wright sat out Saturday's game against the Red Sox after playing all 23 innings of the Mets' previous two games. Manager Terry Collins noted that Wright was feeling "a little stiff" on Saturday morning, particularly in his shoulders.
But Wright should be back at third base Sunday, with Collins going as far as to map out a rough schedule for him in the coming weeks. The idea is to give Wright as much notice as possible regarding when he will play and when he will rest. Even on days such as Saturday when Wright is not in the starting lineup, Collins added, he will be available to pinch-hit. But he will require more advance notice than a normal hitter, considering he is less than four months removed from his spinal stenosis diagnosis.
Still, the Mets are optimistic about Wright's health four games into a comeback that has seen him hit .300 with one home run, a .391 on-base percentage and six runs scored. Wright raised eyebrows when he dashed all the way around from first base on an error in Friday's game, though Collins said the diving play he made on defense one night earlier was an even truer indicator of his health.
"That's when I said he's OK," Collins said. "Because the next day he was fine. That's when I said, 'He's going to be all right.'"
The Mets plan to start Wright at least three games in a row next week as they continue to ease him back into a normal workload.
Anthony DiComo is a reporter for MLB.com. Follow him on Twitter @AnthonyDiComo and Facebook, and listen to his podcast. This story was not subject to the approval of Major League Baseball or its clubs.