Goins takes advantage of lapse to score on a two-base sac fly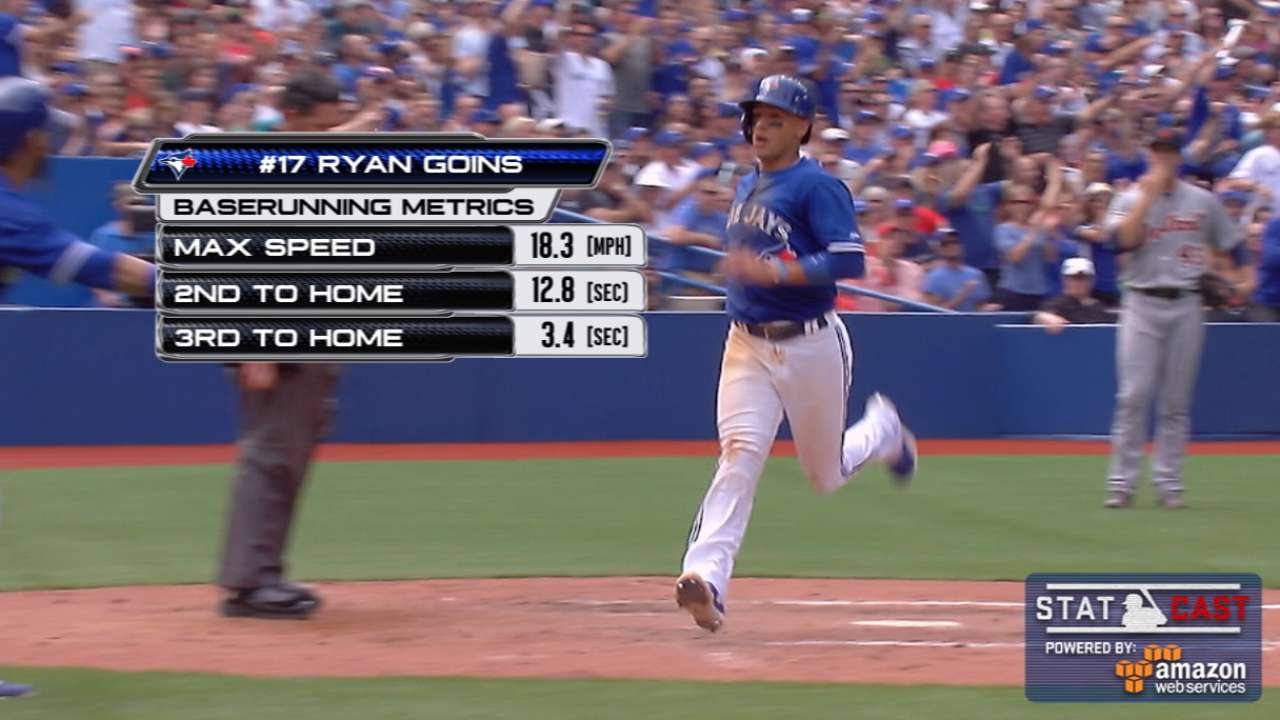 TORONTO -- Ryan Goins scored all the way from second on a two-base sacrifice fly in the fourth inning of the Blue Jays' 15-1 win over the Tigers on Saturday at Rogers Centre.
Josh Donaldson flied out to Detroit center fielder Anthony Gose, who hauled in what he thought was the third out of the inning and began trotting off the field. Unfortunately for him, it was only the second out.
Goins hustled around from second base to put the Blue Jays up, 6-1.
"Most Major Leaguers do it at one time or another," Tigers manager Brad Ausmus said of forgetting the outs. "A lot of times, you don't notice it, because there's no one on base. It rarely leads to a run. I've seen it happen before.
"It's not something you want to see. There's really nothing you can say to him. He knows he screwed up."
Goins tagged to third then kicked it into another gear once he realized Gose had yet to throw the ball back into the infield. Goins went from second to home in 12.8 seconds overall according to Statcast™, but needed just 3.4 seconds to cover the last 90 feet, all while reaching a top speed of 18.3 mph.
Jamie Ross is an associate reporter for MLB.com. This story was not subject to the approval of Major League Baseball or its clubs.