Yanks' Mitchell: No jitters in return to mound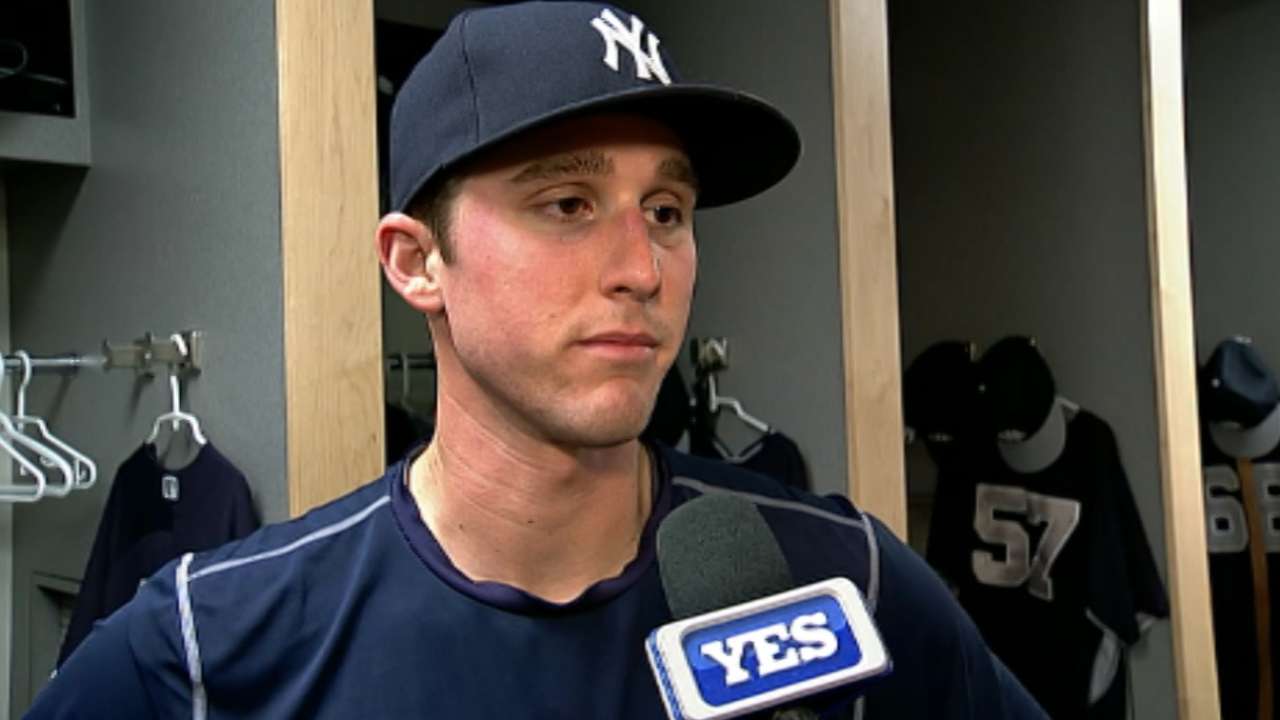 ATLANTA -- There were no signs of unwanted flinches as Bryan Mitchell returned to a big league mound late on Friday evening, firing 1 1/3 innings in his first appearance after being struck in the face with a line drive. The Yankees right-hander counted that as a victory.
Mitchell logged the final four outs of the Yanks' 15-4 win over the Braves at Turner Field and said that he had no issues facing hitters. He was struck in the face by a 103-mph Eduardo Nunez liner on Aug. 17 at Yankee Stadium, forcing him to the seven-day concussion disabled list.
"Since I threw in a [simulated] game the other day, I kind of felt like I got those jitters out of the way," said the 24-year-old Mitchell. "Beforehand, it ran through my mind, like, 'I wonder if I'm going to think about it when I'm out there.' But I didn't in the sim game, and I think that helped. It didn't bother me last night."
Mitchell said that he had previously been hit in the side and the leg by liners, and considers himself fortunate that he only received a small nasal fracture in his latest incident. A small bump remains on Mitchell's nose, which he says only hurts if he presses on it, as well as the remnants of a fading black right eye.
He also kept the dented cap from that night as a memento, preserved in his Yankee Stadium locker.
"He did a pretty good job," Yankees manager Joe Girardi said about Mitchell's appearance Friday. "I think the important thing for a player, when you have something happen like he did, is that you get right back out there. Get your feet wet again and get comfortable. I thought he handled it pretty well."
Mitchell said that the more challenging part of Friday's game was holding back the urge to swing the bat as he made his first big league plate appearance, in the ninth inning against position player Jonny Gomes. Mitchell said he was a fairly decent hitter at Rockingham County High School in Reidsville, N.C., and Gomes' 70-mph fastball was right in his wheelhouse.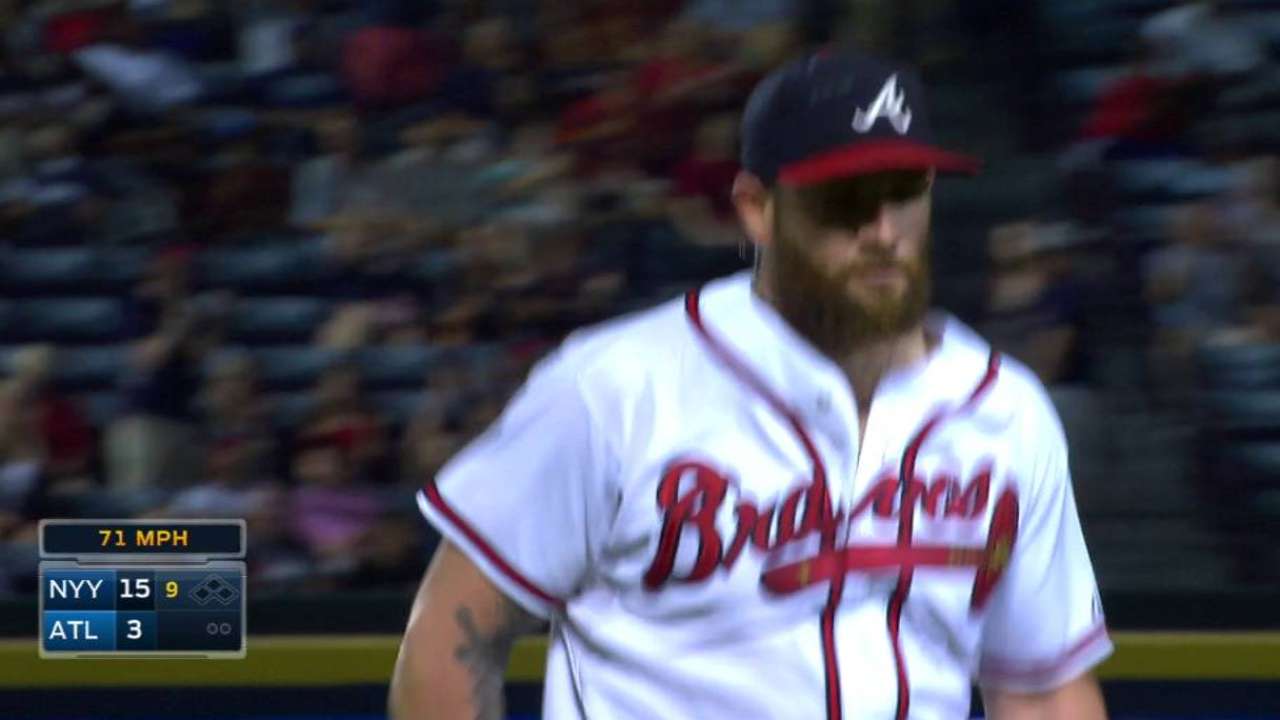 Since Mitchell had not been swinging the bat in preparation for Interleague games -- he said his last at-bat was probably seven years ago -- Girardi gave him a strict take sign for the at-bat. Mitchell struck out looking.
"I took the second strike and it looked pretty good," Mitchell said. "I kind of glanced at [Girardi], but he was shaking his head. I was like, 'All right.' At that point, I was like, 'Let's just get this over with.'"
Worth noting
• Yankees first baseman Mark Teixeira (bone bruise on right leg) said that he would receive treatment all day on Saturday to deal with inflammation, and he is not sure about his timetable to return to the lineup. He is also not available to pinch-hit, according to Girardi, but the Yanks plan to keep him active until rosters expand to 40 players on Sept. 1.
"Testing it and trying to run isn't going to be in the cards until I feel a lot better," Teixeira said.
Bryan Hoch is a reporter for MLB.com. Follow him on Twitter @bryanhoch, on Facebook and read his MLBlog, Bombers Beat. This story was not subject to the approval of Major League Baseball or its clubs.