Utley displays aggressive style in home debut
Dodgers second baseman triples, scores with baserunning smarts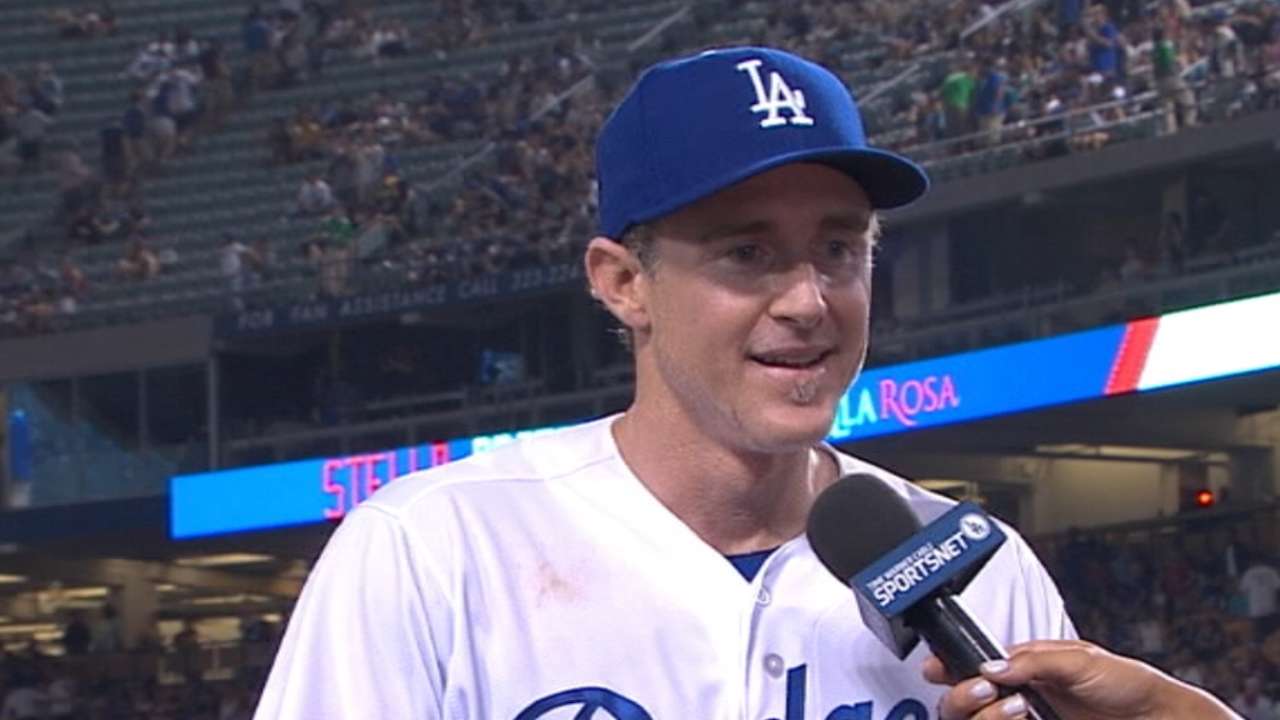 LOS ANGELES -- While much was made about Chase Utley coming home by joining the Dodgers on Aug. 19, Friday night was the first time he was back in Los Angeles.
In his first game in front of the hometown fans, Utley made an impression by going 1-for-3 with an RBI triple and brought an added dimension on the basepaths in the 4-1 win over the Cubs.
"It's no secret I grew up watching the Dodgers play, growing up in Southern California, I was a big fan," Utley said. "Now wearing a Dodgers uniform is pretty cool."
Utley's triple got the Dodgers on the board in the third inning, then he put the Dodgers ahead with an aggressive play on the basepaths in the sixth. On a wild pitch in the dirt, Utley took third base, and when the throw was off-line, Utley scored on the throwing error.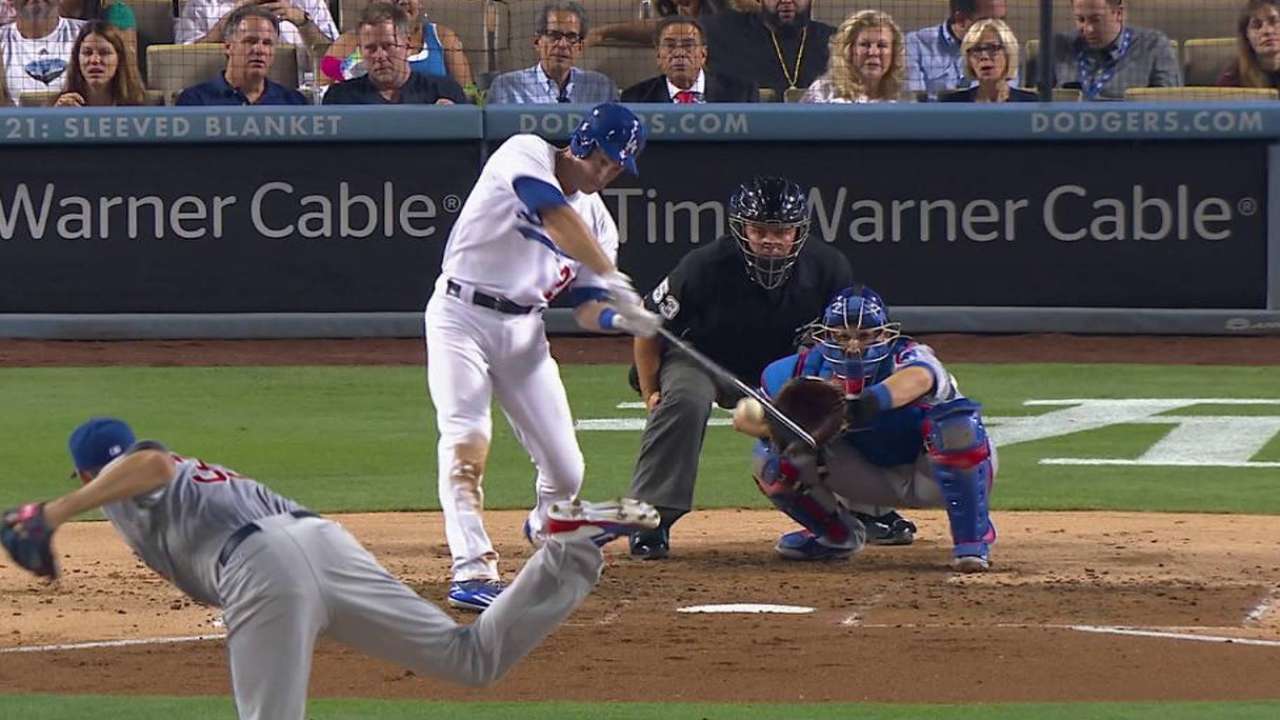 "He's a gamer, he's been doing it for his whole career," Clayton Kershaw said. "Baserunning has been a point of weakness for us this year. Just an amazing job by him."
It was a new trick for the Dodgers, who are last in the Majors in stolen bases. Utley only has three stolen bases on the season -- his lowest total since 2003 -- but that's already the third-most on the Dodgers.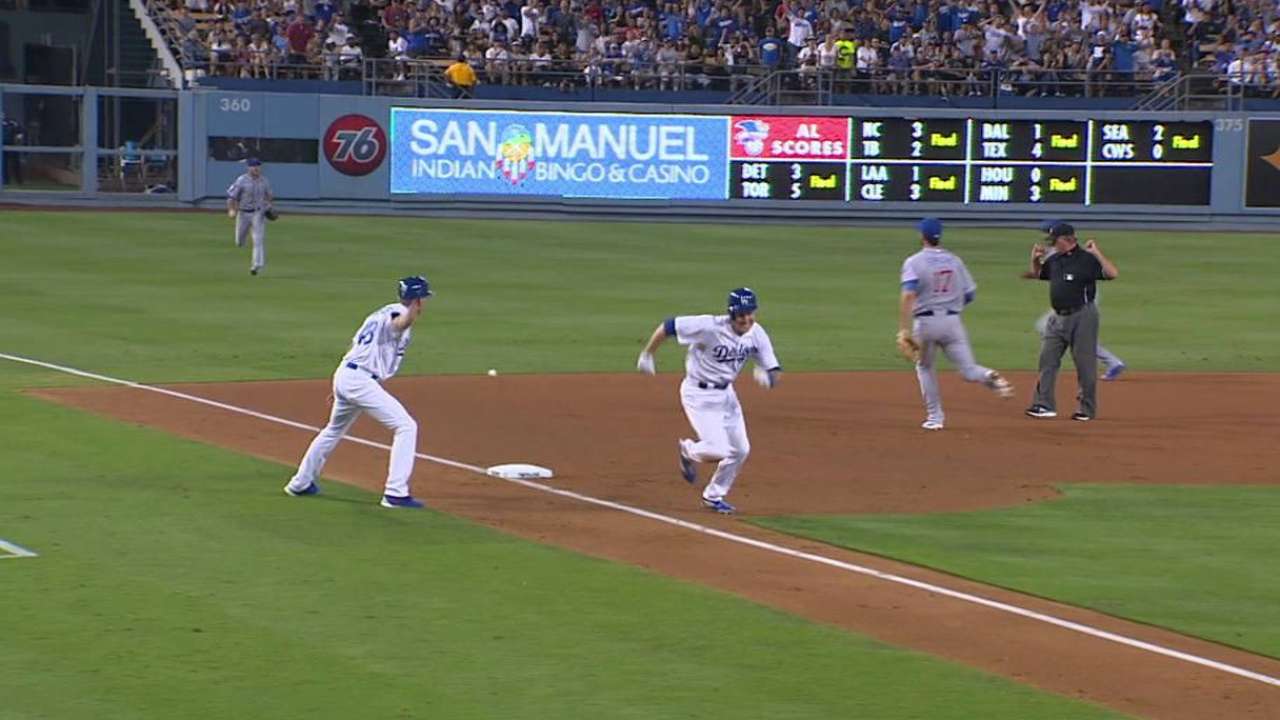 "A lot of it isn't just speed. A lot of it is just bad decisions," manager Don Mattingly said. "Without badmouthing anyone else, it's just an awareness on how to run the bases. It's one of those areas where we've, honestly, been lackadaisical."
While the 36-year-old Utley doesn't have the wheels he used to, Mattingly is hoping his style of play will rub off on the rest of his club.
"An aggressive style but also running with some smarts," Mattingly said. "Hopefully this aggressiveness helps all of us."
Steve Bourbon is an associate reporter for MLB.com. This story was not subject to the approval of Major League Baseball or its clubs.