Cubs get schooled, appreciate the lesson
Maddon says there's no shame in falling to ace in tough stretch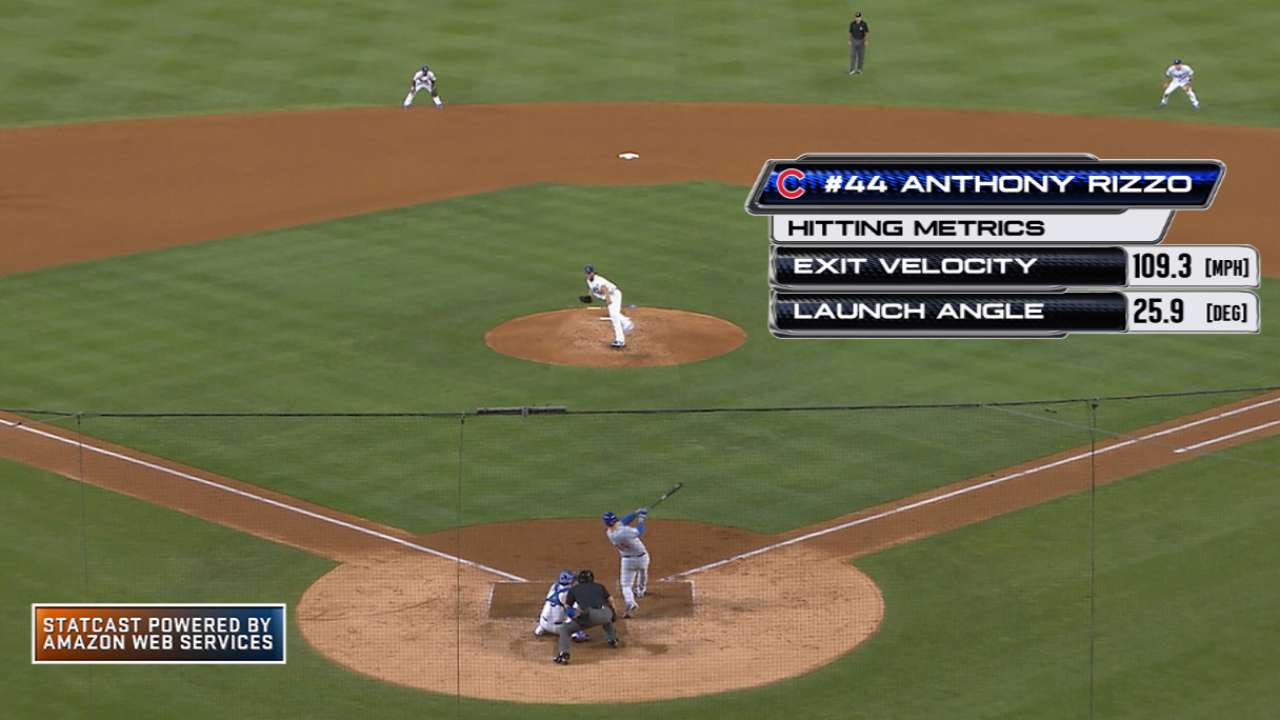 LOS ANGELES -- The Cubs dubbed this "Cy Young Week" because of whom they've had to face. It also could be prep week for the playoffs.
One day after the Giants' Madison Bumgarner struck out 12 in a win in San Francisco, the Dodgers' Clayton Kershaw fanned 14 in the Cubs' 4-1 loss Friday night.
"I love the fact that we went to school over the last two days," Cubs manager Joe Maddon said. "We saw two of the top five pitchers in baseball. We had a hard time, and that's OK. As we continue to move forward, I anticipate we'll do better against guys like this."
The week began against the reigning American League Cy Young winner Corey Kluber. There also was a game against 2007 Cy winner Jake Peavy before dealing with Bumgarner-Kershaw back to back. The Cubs went 1-3, with the only win coming against Kluber.
"The young guys shouldn't get frustrated," Cubs catcher Miguel Montero said. "They're not the only guys striking out facing Kershaw. Kershaw strikes out everybody -- it doesn't matter. He's pretty filthy. Don't feel bad about 0-for-3, 0-for-4 against him. Those are the type of pitchers who you're not supposed to get a hit against."
But those are the pitchers the Cubs could face if they do secure a playoff spot.
"You can put those pitchers against the most veteran teams out there and they're going to look like they're taking people to school," Anthony Rizzo said. "This is good -- it's a good test. There's pitching all throughout the game, but to face this consecutively like we are -- I've never been there, but I know it'll be a grind every game [in the postseason], and that's what we're doing."
Rizzo accounted for the Cubs' only run off Kershaw when he hit his 26th home run with one out in the fourth. The Cubs also hit two homers off Kershaw in June at Wrigley Field.
"He's human," Rizzo said of Kershaw. "They're all human. They're just really good. They're really good at baseball. You just tip your hat."
How good was the Dodgers lefty? He struck out Rizzo on five pitches in the seventh, and showed off his repertoire with a 93-mph fastball, a 72-mph curve, another 93-mph fastball, another curve, and finished with an 89-mph slider.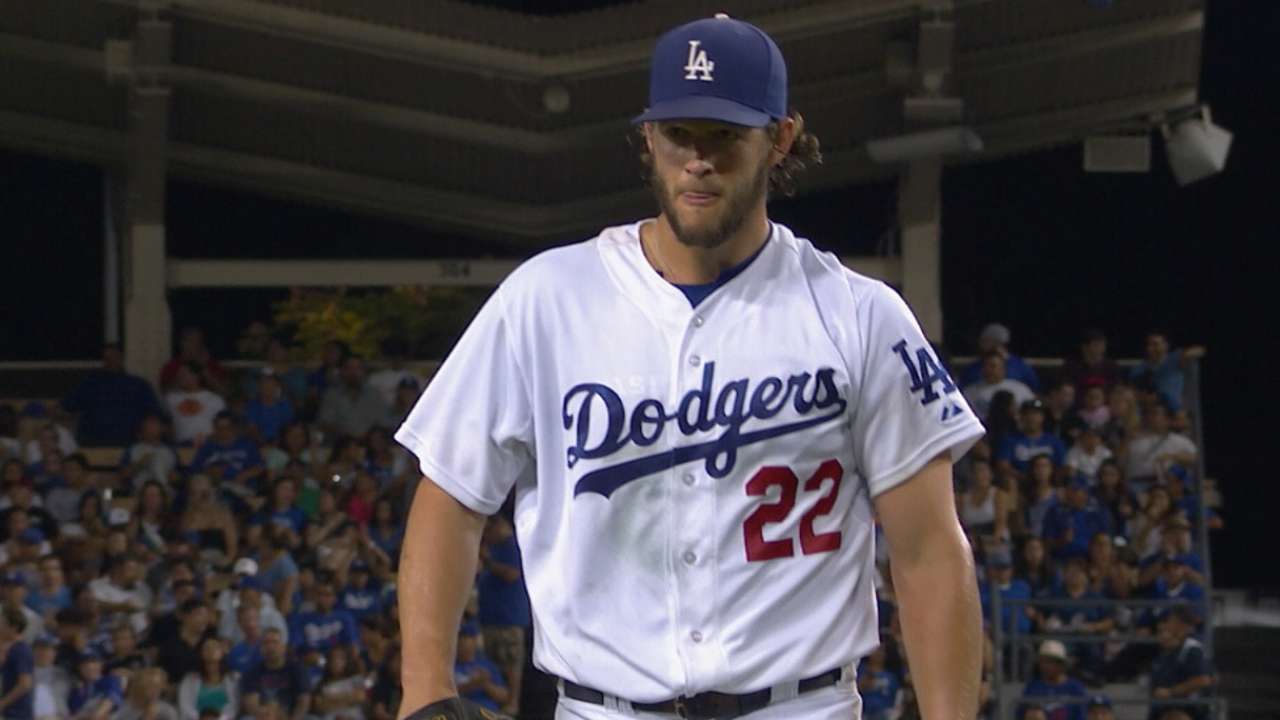 "They're not robots," Maddon said of his roster. "They're young. They're learning. I have no issues. I just want us to learn from our experience."
Of course, one thing they did learn is they don't want to face Bumgarner again in a day game after a night game.
"That's not something you put on a wish list for Christmas," Maddon said.
"These are games we've got to win," Cubs starter Jason Hammel said of facing ace pitchers. "When they're on their game, they're going to be tough to beat. I could say the same thing about our five [starting pitchers]. It is what it is, and tonight, [Kershaw] was better."
Carrie Muskat is a reporter for MLB.com. She writes a blog, Muskat Ramblings. You can follow her on Twitter @CarrieMuskat and listen to her podcast. This story was not subject to the approval of Major League Baseball or its clubs.