Growing pains by rookie starters taxing 'pen
ATLANTA -- While the Braves anticipated the growing pains that have accompanied carrying three rookie starting pitchers in their rotation, they can't afford to continue enduring the damage that has been created as their starting pitchers have completed at least five innings in just four of their past eight games.
Williams Perez was the latest to add to this alarming trend as he retired just five of the 13 batters he faced during Friday night's 15-4 loss to the Yankees at Turner Field. Perez's struggles over the past month have magnified just how inexperienced the Atlanta rotation became when Alex Wood was traded to the Dodgers on July 30.
"Both times in the first two innings, [Perez] got two quick outs and then the inning unraveled on him both times," Braves manager Fredi Gonzalez said. "That is one of those things we need to work on. That's one of those things that young starting pitchers go through. They get two quick outs and then they just can't finish an inning."
Though Wood has made just 60 career starts, he stands as a seasoned veteran in comparison to the three rookies -- Perez, Mike Foltynewicz and Matt Wisler -- currently in Atlanta's rotation. This trio has combined to make 41 starts, all of which have been tallied this season.
Dating back to July 31, these three rookies have combined to produce an 8.81 ERA. Perez has lasted fewer than five innings three times during this span. Foltynewicz has worked into the fifth in each of the five starts he has made this month. Wisler has averaged just a little more than four innings over his past five starts.
Although these struggles have placed added stress on a makeshift bullpen, the Braves do not have many other options and Gonzalez acknowledged this after Friday's lopsided loss, during which Jonny Gomes provided some aid by making his first career pitching performance in the ninth inning.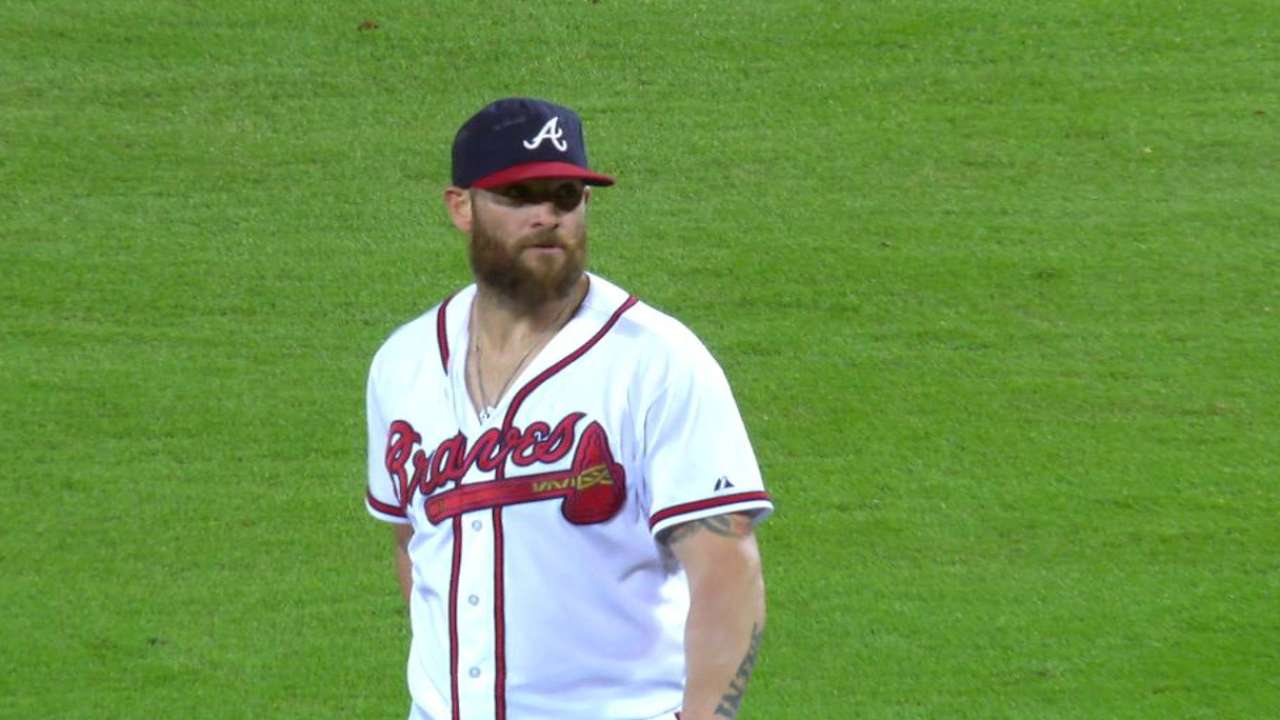 The Braves could replace Perez in the rotation with either Edwin Jackson or Sugar Ray Marimon. But they seem more inclined to continue enduring the growing pains with the hope that these rookie starters will reap the benefits next year.
"You've just got to keep running them out there," Gonzalez said. "It's not easy, but in the end, I think they'll be better off for it."
Mark Bowman is a reporter for MLB.com. This story was not subject to the approval of Major League Baseball or its clubs.